Zofran Safer Than Opioid Painkillers for Neonatal Abstinence Syndrome: Study
October 22, 2015
By: Irvin Jackson
Researchers from Stanford University are calling on doctors to avoid giving opioid pain killers to infants suffering neonatal abstinence syndrome, instead saying the antinausea drug Zofran might provide a better treatment. 
In a study published in the Journal of the American Medical Association (JAMA) on October 15, researchers from Stanford University School of Medicine suggested that giving opioids to infants whose mothers were addicted to the same drugs may cause developmental problems.
Researcher suggested that it is safe to give Zofran (ondansetron) both to the baby and to pregnant mothers to combat morning sickness and nausea caused by anesthesia given during childbirth.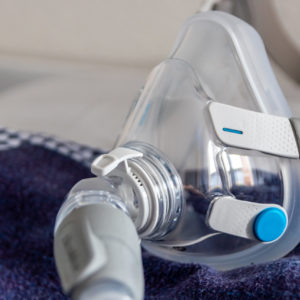 Did You Know?
Millions of Philips CPAP Machines Recalled
Philips DreamStation, CPAP and BiPAP machines sold in recent years may pose a risk of cancer, lung damage and other injuries.
Learn More
Neonatal abstinence syndrome (NAS) is a multisymptom disorder that causes a number of health problems in neonates who were exposed to opioids like morphine and OxyContin in the womb, and then abruptly cease to have the drugs in their system after being born. It is similar to the effects of withdrawal. The condition occurs in about 50% of cases where mothers were using opioids during pregnancy and at birth, and the researchers estimate that about 13,500 infants are born with NAS every year; a number that has increased by a factor of five from 2000 to 2012.
In many cases, infants suffering NAS are given opioid therapy to help them sleep, gain weight, and reduce irritability. However, the researchers point out that this could increase the risk of long-term cognitive developmental problems.
"Ondansetron has an excellent safety record, and its use in pregnant women to treat pregnancy-induced nausea and during labor for the anesthetic-induced nausea has not been associated with adverse fetal outcomes," the researchers concluded.
The recommendations come amid increasing concerns about the risk of Zofran side effects when the drug is used early in pregnancy, as other research has suggested that use of the anti-nausea drug during the first trimester of pregnancy may increase the risk of birth defects for infants exposed earlier in their development.
Zofran Pregnancy Risks
Zofran (ondansetron) is an anti-nausea medication sold by GlaxoSmithKline, which is only approved for treatment of nausea and vomiting among cancer and surgery patients. However, it has been widely used "off-label" for morning sickness or pregnancy-induced nausea and vomiting, even though the FDA has not determined that it is safe.
While researchers in this latest report indicate that Zofran is safe when used late in pregnancy for anesthetic-induced nausea, several studies have highlighted potential Zofran pregnancy risks when the medication is used early in the pregnancy, where it may impact development of the fetus.
As early as 2006, a study published by Hong Kong researchers confirmed that Zofran crosses the placenta in significant amounts when taken by pregnant women. Researchers concluded that the "developmental significance of this drug exposure requires further investigation," yet millions of women have continued to be prescribed the medication for morning sickness experienced during the first weeks of pregnancy.
In November 2011, a study published in the medical journal Birth Defects Research Part A: Clinical and Molecular Teratology concluded that women may be 2.37 times more likely to give birth to a child with a cleft palate following Zofran use. This may leave children with a severe facial deformity, which can occur when development of the fetus is impacted during the first trimester.
Additional studies have also identified potential Zofran heart defect risks. An August 2013 study that reviewed data on more than 900,000 pregnancies in the Danish Medical Birth Registry found that children may be two to four times more likely to suffer a septal defect, involving holes in the heart, following Zofran exposure. Heart murmurs following Zofran use during pregnancy may be a sign or symptom of these heart problems.
More recently, a study published by the medical journal Reproductive Toxicology in October 2014 found that there is a statistically significant increased risk for certain heart defects with Zofran use early in pregnancy.
In recent months, a growing number of families throughout the United States are now pursuing Zofran birth defect lawsuits against GlaxoSmithKline, alleging that the drug maker placed their desire for profits before consumer safety, withholding information and warnings about the pregnancy risks from consumers and the medical community.
"*" indicates required fields