Parties Disagree Over Selection of Zoloft Lawsuits for First MDL Trials
September 03, 2013
By: Austin Kirk
As discovery gets underway in the federal Zoloft litigation, the parties have been unable to agree on the process for selecting a small pool of cases that will be eligible for the first trial date, which is expected to begin late next year.
All Zoloft birth defect lawsuits filed in U.S. District Courts throughout the country are currently centralized for pretrial proceedings before U.S. District Judge Cynthia Rufe in the Eastern District of Pennsylvania, where the case are being coordinated as part of a multidistrict litigation (MDL).
The complaints all involve similar allegations that children were born with serious birth defects or malformations following exposure to the popular antidepressant during pregnancy. Plaintiffs claim that Pfizer knew or should have know about the potential Zoloft birth defect risks and failed to adequately warn consumers or the medical community about the serious side effects that may result from use of the medication while pregnant.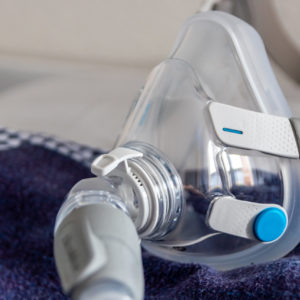 Did You Know?
Millions of Philips CPAP Machines Recalled
Philips DreamStation, CPAP and BiPAP machines sold in recent years may pose a risk of cancer, lung damage and other injuries.
Learn More
There are currently at least 430 lawsuits consolidated in the Zoloft MDL, with a small group of 25 cases already selected for case-specific discovery as the parties prepare for the first "test" trials, which are currently scheduled to begin in October 2014.
According to a recent report (PDF) by Andrew A. Chirls, the Special Discovery Master assigned to the litigation by Judge Rufe, the parties disagree about how the pool of cases should be narrowed down and prepared for the first trial.
Zoloft Bellwether Trials
A case management order issued earlier this year by Judge Rufe indicated that the first Zoloft lawsuit will go before a federal court jury on October 13, 2014. Known as a "bellwether" trial, the case is designed to help the parties gauge how juries are likely to respond to evidence and testimony that may be repeated throughout the litigation.
A group of 25 cases have already been identified as part of the "Initial Discovery Pool," including 13 cases selected by Pfizer and 12 cases selected by a group of plaintiffs' Zoloft lawyers appointed to leadership positions in the litigation. Following case-specific discovery, the Court has indicated that the 25 selected lawsuits are to be narrowed down to a small "Trial Pool" of cases that will be prepared to go before juries.
The parties have agreed that there should be six cases in the Trial Pool, with each side selecting three cases. However, while Pfizer has proposed that the plaintiffs should be required to choose their three cases first, attorneys representing the families argue that simultaneous picking should be required.
The Special Master has recommended that Judge Rufe require the parties to announce their selections at the same time, which may provide the benefit of overlapping selections that could serve as the first trial. However, if four or less cases are ultimately selected, the Special Master has indicated that additional selections should be provided.
Disagreement also exists over how many of the Trial Pool cases should actually be prepared to go forward on the first scheduled date of October 13, 2014. Pfizer has indicated that each side should only prepare one case to go forward on the first date, to avoid unnecessary expense. However, plaintiffs have proposed that all of the selected Trial Pool cases be ready to begin on October 13, to ensure that a case actually goes forward at that time.
While indicating that it is a close call, the Special Master has recommended that the question be left for a later date, as the parties will benefit from keeping the question open for discussion and negotiation as procedural questions arise.
The selection of cases for early trial dates has been further complicated by a number of plaintiffs, whose cases were selected by Pfizer for the Initial Discovery Pool, deciding to dismiss their complaints without prejudice. Pfizer has proposed that if plaintiffs strike a case after a specified date, they should be able to strike an equal number of cases that were selected by the plaintiffs.
As a compromise, the Special Master has recommended that each side be provide up to two strikes before March 17, 2014, and if additional plaintiffs decide to voluntarily dismiss their case after all of the strikes have been used, then Pfizer should be provided an equal number of strikes against cases selected by plaintiffs. After March 17, 2014, the Special Master has recommended that cases only be dismissed by order of the Court.
Zoloft Birth Defect Risk
Zoloft (sertraline) is one of the most widely prescribed medications in the United States, and has been used by tens of millions of individuals.  However, lawsuits allege that use of the SSRI antidepressant by pregnant women increases the risk of serious and potentially life-threatening health problems for children.
In November 2006, the FDA added warnings about a potential risk of persistent pulmonary hypertension in newborns (PPHN) from Zoloft and other newer antidepressants when taken after the 20th week of pregnancy. The side effects of Zoloft and other similar medications were linked to a six times greater risk of PPHN.
In June 2007, studies found an association between the use of antidepressants like Zoloft early in the pregnancy and a risk of abnormal skull development, gastrointestinal abnormality and brain defects.
In September 2009, a study published in the British Medical Journal found that SSRI antidepressants like Zoloft increase the risk of heart defects when taken during the first trimester, a time when many women do not even know they are pregnant.
Amid the mounting number of Zoloft lawsuits filed nationwide, the U.S. Judicial Panel on Multidistrict Litigation (JPML) established the consolidated MDL proceedings before Judge Rufe in April 2012. At that time, there were only about 92 cases pending in U.S. District Courts nationwide.
As Zoloft lawyers continue to review and file new cases in the federal court system, they are being transferred to Judge Rufe for coordinated proceedings. It is expected that several thousand cases will ultimately be filed against Pfizer over Zoloft birth defects.
"*" indicates required fields