Zometa and Fosamax Linked to Atrial Fibrillation
October 29, 2008
By: AboutLawsuits
According to a study presented this week at the 74th annual conference of the American College of Chest Physicians, the use of osteoporosis drugs Zometa and Fosamax increase the risk of potentially serious irregular heart beats, known as atrial fibrillation.
Fosamax (alendronate) and Zometa (zoledronic acid) are part of a class of drugs known as bisphosphonates, which are widely used to reduce the risk of bone fractures associated with osteoporosis.
Researchers from the University of Miami analyzed data involving over 16,000 individuals who were given either Zometa, Fosamax or a placebo. They found that the overall increased risk of irregular heart beats was small, but those taking Zometa or Fosamax could face a 68% increase in the risk of serious cases of atrial fibrillation that result in hospitalization or death.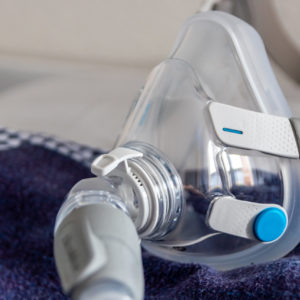 Did You Know?
Millions of Philips CPAP Machines Recalled
Philips DreamStation, CPAP and BiPAP machines sold in recent years may pose a risk of cancer, lung damage and other injuries.
Learn More
Atrial fibrillation is a cardiac arrhythmia which causes the heart to beat erratically. It can cause symptoms like light-headedness, palpitations, chest pain and shortness of breath. In serious cases it can lead to pulmonary edema, congestive heart failure or blood clots that could cause brain embolism and strokes.
The research indicated that 2.5% to 3% of those taking Zometa or Fosamax experienced atrial fibrillation and 1% to 2% suffered serious complications from the heart problems, including hospitalization or death.
This study is not the first research to suggest a connection between bisphosphonates like Fosamax and Atrial fibrillation. In May 2007, a study published in the New England Journal of Medicine that analyzed data from a large clinical trial that ended in 1997, found a surprising increased risk of atrial fibrillation when compared to use of a placebo.
In April 2008, a small study involving 719 women who had atrial fibrillation and 966 women who did not, found that users of Fosamax had nearly double the risk of atrial fibrillation.
There have also been a number of other side effects of Fosamax associated with the drug, including an increased risk of a painful and debilitating jaw condition known as osteonecrosis of the jaw, as well as necrosis of other joints like the hip, shoulder and knee.
There are currently over 600 Fosamax jaw lawsuits pending throughout the United States involving claims that Merck failed to adequately warn about the risk of osteonecrosis of the jaw.
UPDATE 11/13/2008: FDA Finds No Connection Between Bisphosphonates and Increased Risk of Atrial Fibrillation
Teri

December 28, 2008 at 3:48 am

My mother already suffered from atrial fibrillation but yet her doctor prescribed this medication for her, she died on December 5th of ventricular tachycardia. I just wonder how common it is for a doctor to prescribe a medication like this without considering the side effects to someone who has larger medical issues than bone loss.

FDA: No Connection between Bisphosphonates like Fosamax and Atrial Fibrillation : AboutLawsuits.com

November 13, 2008 at 7:32 pm

[...] other studies have been released which also indicated that there may be a connection between Fosamax and atrial fibrillation, including an April 2008 report in the Archives of Internal Medicine and separate research [...]
"*" indicates required fields