Zonegran Side Effects May Cause Chemical Imbalances in the Blood: FDA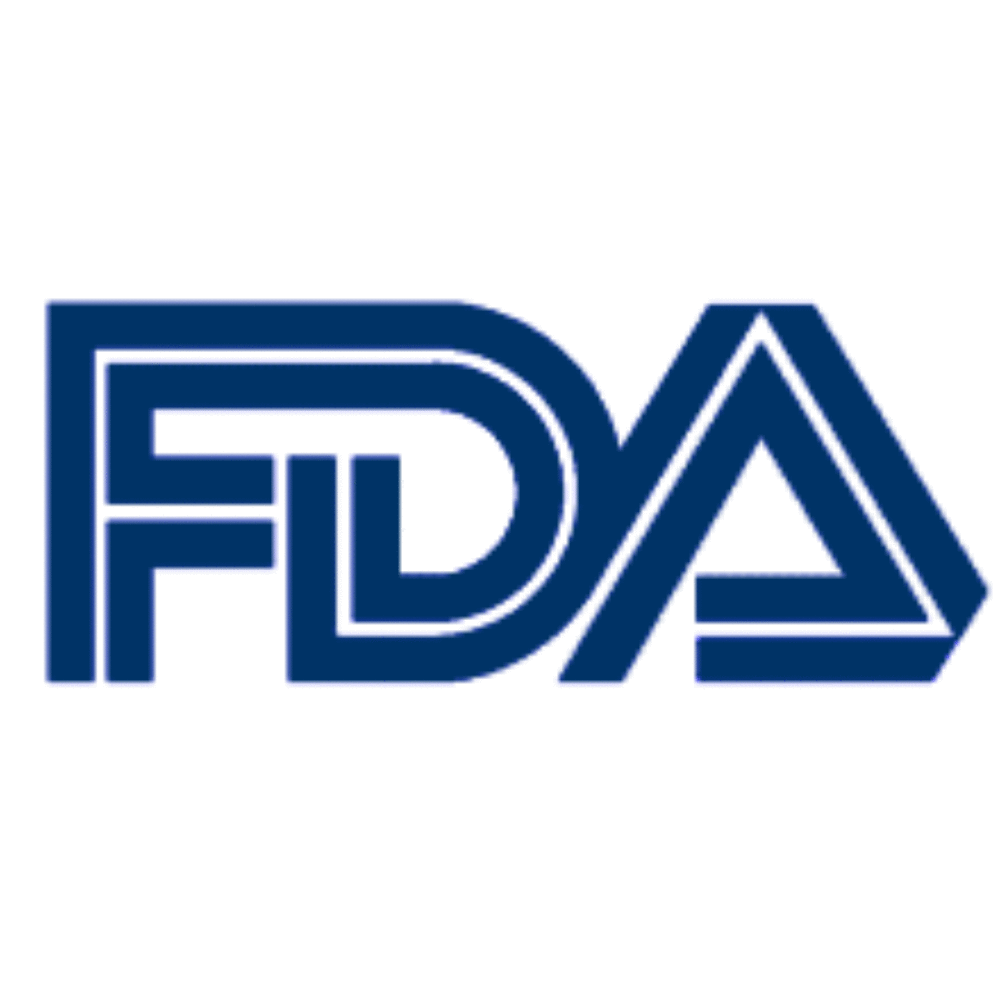 February 24, 2009
By: AboutLawsuits
The FDA has issued an alert to notify healthcare professionals that Zonegran, which is also available as generic zonisamide, can cause metabolic acidosis side effects in some patients. This blood disorder could have an adverse effect on the kidneys and bones, and may retard growth in children.
Zonegran is the brand name for zonisamide, which is an epilepsy drug approved as an adjunctive therapy for treatment of partial seizures in epileptic adults. While it is not approved for use in children, as a monotherapy for epilepsy in adults, or for migraine prophylaxis in adults, it is often used off-label for these purposes.
Following an updated review of clinical data for the medication, the FDA issued an alert on February 23, 2009, indicating that they are working with the drug's makers to update the product labeling about potential zonisamide side effects which could cause excessive acidity of the blood from metabolic acidosis.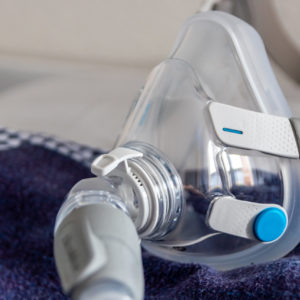 Did You Know?
Millions of Philips CPAP Machines Recalled
Philips DreamStation, CPAP and BiPAP machines sold in recent years may pose a risk of cancer, lung damage and other injuries.
Learn More
The FDA indicates that certain individuals may be more likely to develop Zonegran metabolic acidosis side effects, such as those with kidney disease, severe lung disorders, diarrhea, those who have undergone surgery, or those who follow a ketogenic diet.
The risk of metabolic acidosis also appears to be more frequent and severe in children, for whom the drug is not approved.
Metabolic acidosis causes excess acidity of the blood with elevated chloride ion levels and reduced levels of serum bicarbonate. It is caused by a chemical imbalance in the body's acid base levels.
As a result of the chemical imbalance, it may produce symptoms like hyperventilation, fatigue, anorexia or irregular heart rhythms. Chronic cases may result in bone defects, kidney stones and growth problems for children. 
The FDA has recommended that doctors measure serum bicarbonate levels in the blood both before initiating Zonegran treatment and at intervals during the therapy even if there are no symptoms of the side effect.
If metabilic accidosis develops, the FDA indicates that the dose can be reduced or discontinued using dose tapering, and alkali treatment may be considered for patients with metabolic acidosis if zonisamide treatment is to be continued.
Cricket

January 17, 2022 at 11:32 pm

I have been taking this med for migraines has anyone had severe joint swelling

Lauren

November 22, 2019 at 6:46 am

I just started zonisamide two months ago and it made me so anxious! It did help my migraines which I liked. I went up to 100mg 2x day. I suddenly got so anxious I couldn't sleep. My heart would beat so fast. At month two when my hair started thinning and falling out (never had this issue) I called the doctor to take me off. I also noticed my teeth felt weird, and I was always thirsty. I have been [Show More]I just started zonisamide two months ago and it made me so anxious! It did help my migraines which I liked. I went up to 100mg 2x day. I suddenly got so anxious I couldn't sleep. My heart would beat so fast. At month two when my hair started thinning and falling out (never had this issue) I called the doctor to take me off. I also noticed my teeth felt weird, and I was always thirsty. I have been on oxcarbazepine and keppra combined with much better results than this they just don't help headaches but I'm over this. Looking into natural help because I cannot take one more awful side effect. I'm looking into veganism, CBD oils, To help with migraines because these meds long term Will do more harm than good I'm learning more and more, especially for younger women looking to conceive. Goal is to dose down other two and grin and bear migraines. Do not take this drug, I've never had a bad reaction and my body was a mess on this!

Jo

June 25, 2017 at 12:40 pm

I had a seizure out of no where three years ago in May, neurologist at Cleveland Clinic cannot find any reason. Put me on 100 mg Zonisamide and I lost 35 pounds in about a month and a half, literally could not bear to eat. (Not that I don't need to lose serious weight, but obviously that's not right). Dropped it to 50 mg. I've had mainly double vision-like issues, numbness and tingling in my tongu[Show More]I had a seizure out of no where three years ago in May, neurologist at Cleveland Clinic cannot find any reason. Put me on 100 mg Zonisamide and I lost 35 pounds in about a month and a half, literally could not bear to eat. (Not that I don't need to lose serious weight, but obviously that's not right). Dropped it to 50 mg. I've had mainly double vision-like issues, numbness and tingling in my tongue/ throat and just generally feeling lousy. No more seizures (which I think the first one was caused from my doctor drastically cutting my Synthroid for thyroid from .150 to .112 without doing any tests to see if it needed dropped. I got sicker and fatter and then had the seizure when my BP went sky high). Anyway: in the past couple of weeks I've had skin eruptions on my leg and arm. Numbness and tingling in my arms, sore spots in my muscles in my chest and arms. My iron level has fallen drastically. Last night I took my Z pill and within an hour was itching like mad. Dr gave me cream for scabies on Friday although he said doesn't look like scabies. I'm wondering now if I'm having a reaction to the Zonisamide after three yesrs. I absolutely cannot take one manufacturer's that is in a yellow and white capsule which makes me itch but this was my regular color. I'm scared to take and scared not to. I don't want to risk another seizure but am so so so tired of feeling sick.

Brenda

January 17, 2016 at 9:59 pm

My grandson was prescribed Zonegran in June 2015 200 mg and in December increased to 300mg after a grand mall seizure. He was a excellent student scheduled to graduate 2016. He is now in psychology center for children with major psychological thoughts. Loss 20 lbs and obsessed with self guilt thinking he has caused everything bad that has happened, from Hitler to all killings that have occur[Show More]My grandson was prescribed Zonegran in June 2015 200 mg and in December increased to 300mg after a grand mall seizure. He was a excellent student scheduled to graduate 2016. He is now in psychology center for children with major psychological thoughts. Loss 20 lbs and obsessed with self guilt thinking he has caused everything bad that has happened, from Hitler to all killings that have occurred. PLEASE, PLEASE. DO NOT TAKE THIS MEDICATION!

Dlcbev

January 7, 2016 at 3:40 am

I started out on topiramate(generic for topamax) for migraine prevention, took it for 6 months. Gradually worked up to 100mg and lost 10 lbs. had to go off meds due to terrible side effects, terrible dry mouth thirst, neuropathy symptoms, word-finding problems. Switched to zonisamide, gradually worked up to 100mg. and had two teeth just break off, terrible dry burning in my eyes, severe ringing in[Show More]I started out on topiramate(generic for topamax) for migraine prevention, took it for 6 months. Gradually worked up to 100mg and lost 10 lbs. had to go off meds due to terrible side effects, terrible dry mouth thirst, neuropathy symptoms, word-finding problems. Switched to zonisamide, gradually worked up to 100mg. and had two teeth just break off, terrible dry burning in my eyes, severe ringing in the ears, brittle dry hair and hair loss, and I developed a terrible eye infection and ended up in e.r. Worst of all, neither drug prevented my migraines :(

James

October 30, 2014 at 1:12 pm

MSG aka MonoSodiumGlutamate as well as NITRATES/NITRITES & ASPARTAME/Dextrose,Sucrose & etc,,, anything that ends OSE are ASPARTAME in another name which all can have MSG in them. Also YEAST EXTRACT and ANY Isolate or Concentrates, along with ALL GUMS & CARRAGEENAN. The point is these SAFE food additives, chemicals & preservatives, ''so the FDA calls them'' can and do cause GRAND MAL SEIZURES and [Show More]MSG aka MonoSodiumGlutamate as well as NITRATES/NITRITES & ASPARTAME/Dextrose,Sucrose & etc,,, anything that ends OSE are ASPARTAME in another name which all can have MSG in them. Also YEAST EXTRACT and ANY Isolate or Concentrates, along with ALL GUMS & CARRAGEENAN. The point is these SAFE food additives, chemicals & preservatives, ''so the FDA calls them'' can and do cause GRAND MAL SEIZURES and other types of seizure activity as I am living proof of that. I do know that these doctors, / neurologists do not want to talk about this because, THEIR BREAD & BUTTER are all these things I listed and there's more, and it's also the same for the drug companies, as a lot of the drugs we can take has the same toxic garbage in them as what is in 95% of the foods that I can not eat in this country. Oh yeah, I thought food was safer in the 1960' & 1970's, but I LEARNED, that my brain, or any human brain can not be strong & defensive 100% in the developing stage in the first 15 to 18 years of life. Then after age 21 the brain has its own pattern based on the drugs it was given before 21 that you thought was helping you when nothing bad was seriously happening. So that explains now why my brain is weaker today because of what these doctors have done to me since I was 7 months old when all this started. My point being,, Do not let these doctors who are suppose to be a PROFESSIONAL, to PRACTICE on you with whatever drug they want to make money with for the drug companies. It's your brain & life that gets effected, and THEY ARE ALL UNACCOUNTABLE ? Really ? That is our FDA for you protecting ALL OF THEM & not us.

Morgan

October 29, 2014 at 3:26 am

I was prescribed zonisamide by my neurologist a couple of weeks ago for migraines. I am 21 years old and am extremely concerned about how this drug may affect my well being. I am already small so I am extremely concerned about the weight loss. When I started this prescription I was 5'5, 110 lbs.. but I ate ALL THE TIME. I have already lost a few pounds and am experiencing an extreme loss in appeti[Show More]I was prescribed zonisamide by my neurologist a couple of weeks ago for migraines. I am 21 years old and am extremely concerned about how this drug may affect my well being. I am already small so I am extremely concerned about the weight loss. When I started this prescription I was 5'5, 110 lbs.. but I ate ALL THE TIME. I have already lost a few pounds and am experiencing an extreme loss in appetite. I am only on 50 mg every night at this point in time but my doctor wants to continue to gradually up the dose. I'm also really scared about the memory issues I'm reading about. I'm a college student and my whole life depends on my last couple of years of school. If zonisamide can affect memory that much it really scares me. I'm definitely feeling fuzzy and out of it in class and at work but I thought maybe that went away. Please help!

Henry

June 5, 2014 at 12:00 am

My son age 34 was prescribed Zonisamide about 2 years ago for seizures caused by scare tissue due to removal of a brain tumor in the temporal lobe at the age of 8 years. The prescribing doctor was a physician my son was seeing in California, where we reside. He began taking the drug about 2 years ago. He was a high-functioning adult who worked full-time as a licensed nurse and provided for himsel[Show More]My son age 34 was prescribed Zonisamide about 2 years ago for seizures caused by scare tissue due to removal of a brain tumor in the temporal lobe at the age of 8 years. The prescribing doctor was a physician my son was seeing in California, where we reside. He began taking the drug about 2 years ago. He was a high-functioning adult who worked full-time as a licensed nurse and provided for himself. Over this period of time, he started to develop some paranoia and anxiety, to which the doctor responded by increasing his dose of medication. Unaware of the very dangerous side effects of this drug, we (his family) did not know or were never warned that the medication could lead to suicidal thoughts or behavior. My son committed suicide this past Mother's day May 11, 2014. At his time of death, he was taking 600 mg, up to 6 pills a day of this Zonisamide medication. We believe his suicide was a direct result of the medication, the dosage, and the ineffective labeling and communication of the doctor. We are inquiring to see if we have a possible case. We are adamant that people need to be protected and warned against the real possibilities of risk associated with this drug and others that are similar. Can anyone share what we can do in this matter? Any advice or help is appreciated.

stephaney

May 27, 2014 at 6:59 pm

I was put on this medication I have partial complex and grand mal seizures since I was 12 and I am now 30. I stayed on this med for about 1 year and a half. My hair fell out, my kidneys haven't functioned properly since and now my heart is possibly damaged. I'm having tests next month. I, unlike, others gained 70 lbs. I had severe joint swelling and pain along with skin tingling and horrible me[Show More]I was put on this medication I have partial complex and grand mal seizures since I was 12 and I am now 30. I stayed on this med for about 1 year and a half. My hair fell out, my kidneys haven't functioned properly since and now my heart is possibly damaged. I'm having tests next month. I, unlike, others gained 70 lbs. I had severe joint swelling and pain along with skin tingling and horrible memory and word recall. I still have to walk around with a liter of water everywhere I go bc I'm constantly thirsty and I've been off of this med for about 6 months now. My body just broke down and has not functioned properly since taking zonnegran. To top it off, it didn't help my seizures.

Tawny

January 17, 2014 at 4:38 am

A few years ago my husband was put on zonogran for his seizures, after taking this drug for less than a week it put him in kidney failure and he almost died from it. The first few days he was in the hospital with kidney failure it was getting worse because the hospital kept giving him the medication. With in a few hours of the kidney doctor taking him off of it, his levels started to improve and w[Show More]A few years ago my husband was put on zonogran for his seizures, after taking this drug for less than a week it put him in kidney failure and he almost died from it. The first few days he was in the hospital with kidney failure it was getting worse because the hospital kept giving him the medication. With in a few hours of the kidney doctor taking him off of it, his levels started to improve and within a few days he was out of danger. At the worst part of it the Dr even said that at that point not even dialysis would have saved him. This drug is horrible and almost killed my husband.

Jonathan

May 19, 2013 at 7:14 am

My nine year old son was prescribed this medication. Within 4 days he lost all of his appetite and stayed in bed all day. My question is, is it legal for children under 16, or is it simply not recommended? What should I do?

Jeanine

March 14, 2013 at 6:09 am

Been on zonegran for about 2 years now...was on dilantin for many years for nocturnal seizures which messed with my teeth. I did okay on zonegran the first year..then dr. upped the dosage to 500mg because of occasional breakthough seizure and all hell broke loose. itchy rash on right hand/arm , kidney stones and horrific constant burping thousands of times a day....lowered dosage again, no help...[Show More]Been on zonegran for about 2 years now...was on dilantin for many years for nocturnal seizures which messed with my teeth. I did okay on zonegran the first year..then dr. upped the dosage to 500mg because of occasional breakthough seizure and all hell broke loose. itchy rash on right hand/arm , kidney stones and horrific constant burping thousands of times a day....lowered dosage again, no help...losing my mind!!! Must get off this med...but can't find an AED much better for me....might just go back to the old dilantin.

angel

January 23, 2013 at 11:30 pm

Been on zonegran for about 2 wks, have had any grandmal seizure, so far, has my heart rate out of this world, anxiety out of this world,

debbie

January 18, 2013 at 5:40 pm

this med does work ,i have grandma sez, and it has stoped them ,BUT for you ladys out there don,t get pregnant ,most of all if you are taking lamical ,i did and lost it and the doc said it was the worst he had every seen in 45 years,and he had seen every thing,

Linda

January 11, 2013 at 11:05 pm

Diagnosed with avm in 2008 after crashing my van with seizure. Been on zonisamide ever since, starting with 200 mg daily. Forgetfull, irritable, fatigue, speech problems including wrong words, etc. Now having bleeding gums 50% of time, and am taking maximum dose of 500 mg day. Still have seizures every other month, and it gets depressing when I think of the life I once had-independent, energetic, [Show More]Diagnosed with avm in 2008 after crashing my van with seizure. Been on zonisamide ever since, starting with 200 mg daily. Forgetfull, irritable, fatigue, speech problems including wrong words, etc. Now having bleeding gums 50% of time, and am taking maximum dose of 500 mg day. Still have seizures every other month, and it gets depressing when I think of the life I once had-independent, energetic, able to drive. Now almost 60, I'm a pathetic fraction of what I once was. Doctors are only there to make money, by the way.

Paula

October 2, 2012 at 2:59 am

I've been on zonegran for 8 yrs now and I haven't had any problems other than when it first went generic. I started getting terrible headaches with the generic so my dr had to start writing the prescription DAW. My previous insurance covered it no problem (for bipolar disorder ). I recently switched jobs and insurance and now my new insurance won't pay for the name brand. I'm trying the generic ag[Show More]I've been on zonegran for 8 yrs now and I haven't had any problems other than when it first went generic. I started getting terrible headaches with the generic so my dr had to start writing the prescription DAW. My previous insurance covered it no problem (for bipolar disorder ). I recently switched jobs and insurance and now my new insurance won't pay for the name brand. I'm trying the generic again with different side effects this time. My eyes are on fire. I had to take my contacts out and they are extremely blood shot. Anyone else have this with the generic? Other than that, this med has saved my life!

Jennifer

October 1, 2012 at 3:40 am

My son has been taking the generic version of this med for a couple years. He had and MRI done in 2009 and his brain was normal. He started this med after that and now he has a brain tumor. I think this med did this to him. He has had other side effects that are rare like he couldn't sweat very much and his temp would go up to high. He has had many hospital stays for things like strep on this med [Show More]My son has been taking the generic version of this med for a couple years. He had and MRI done in 2009 and his brain was normal. He started this med after that and now he has a brain tumor. I think this med did this to him. He has had other side effects that are rare like he couldn't sweat very much and his temp would go up to high. He has had many hospital stays for things like strep on this med and his fever wouldn't go down so he had to stay in the hospital and get IV fluids. This med did keep him from having seizures but he was getting cognitively worse by the month. At age 8 he was behaving more like a 4 year old and not able to learn to read. He is now on kepra and his cognitive ability is slowly improving but the tumor is still there and who knows what will happen with that. This was a terrible med for my son!!

Mark

May 3, 2012 at 2:27 am

I've been on Zonogran now for 3 yrs first 300 mg now 200mg.for seizures from viral encephalitis. I fight dry mouth day and night and kidney stones are the worst..

Anne

March 10, 2012 at 11:29 am

I found this site, looking if any other people had allergic reaction like I did with losing my teeth from samples dr gave me about 10 yrs ago,and I saw comment, saying from me,Anne, and info is true, but I did not write that comment, can someone please respond and let me know if anyone talked to whoever wrote that comment, I can prove that i am the person this really happened to, and would like t[Show More]I found this site, looking if any other people had allergic reaction like I did with losing my teeth from samples dr gave me about 10 yrs ago,and I saw comment, saying from me,Anne, and info is true, but I did not write that comment, can someone please respond and let me know if anyone talked to whoever wrote that comment, I can prove that i am the person this really happened to, and would like to know if a class action suit was settled for others who had similar reactions, which i found out was happening about 5 yrs ago, but never got around to looking into it until now, and I want to know who wrote that comment, saying they are me,assuming they're hoping to get compensated for the horror I went through with this medication, which started with a staph infection rash, went to doctor(can get proof), who said i was allergic to sulfur in the med, then while losing teeth, started having back pain N numbness in legs, caused by degeneration of the spine( caused by Zonegran) which still see doctor for( have proof for also) . please respond N also can you please let me know if there really is a class action suit happening, and if so , is it possible for me to still join it. Thank You

Sc

March 3, 2012 at 4:15 pm

I do appreciate the comments on this page. I am a. Hcp and I too am on many multivitamins for celiac disease and migraines. I have found it very frustrating that when a you get rid or one symptoms you often get another syamptom. And as health investigators for my own health and amy patients I do often look at posts to see if there are anyone with UNCOMMON side effects to a drug that i migh[Show More]I do appreciate the comments on this page. I am a. Hcp and I too am on many multivitamins for celiac disease and migraines. I have found it very frustrating that when a you get rid or one symptoms you often get another syamptom. And as health investigators for my own health and amy patients I do often look at posts to see if there are anyone with UNCOMMON side effects to a drug that i might experiencing as well. Currently, I am on generic topramax for a year. Is had to increase the dose for the last six months due to horrible migraines. 600 mg days. I have noticed a strange numbness, like it is almost asleep aor just waking up. T mostly as my arm, hands, feet, and and legs and it seems to be getting worse. A My lips are even a numb feeling all the time except for deep pressure. I thought it was due to raynaud.s phenomen but this is Much different. But on the switch side I also have these other strange feelings, Mayfeet go from freezing, cold, the burning asphalt t the bottom of may feet ashen aim standing a along period aor time. but my feet will feel a numb then they will burn at the bottom as well,a so I assumed it was a strange neuropathy, don't know aboard the burning pain,a but the a numbness of the rest of my skins is not normal. It may be the toprax.

tiffany

December 2, 2011 at 1:10 am

i,ve had epilepcy since i was 20 and im 31 now and been seizure free for 5 years now since i,ve been on zonegran... only side effect i,ve had was the weight lost its weird because it seems like i can eat what i want and not gain nothing its nice but then again its scary because i dont want to lost any more weight im already down to 107 .. i had a healthy baby boy thank god 9 mn ago and [Show More]i,ve had epilepcy since i was 20 and im 31 now and been seizure free for 5 years now since i,ve been on zonegran... only side effect i,ve had was the weight lost its weird because it seems like i can eat what i want and not gain nothing its nice but then again its scary because i dont want to lost any more weight im already down to 107 .. i had a healthy baby boy thank god 9 mn ago and i went from 145 to 107 not sure if thats normal ... i also have a 2in a half daughter and i read in one the post someones 3 year old had speech delay well my daughter she only says probably 10 words but very smart in other area im just worried if this medicaion could be the problem ... i dont want to get off these meds and start having seizures again going back to that depending on people life style .... tiffany

Anne

July 28, 2011 at 10:35 am

About 10 yrs ago a dr gave me zonegram samples for back pain.I don't blame him for what happened cause know he just tried to help me, N they were helping, but broke out in rash,slowly over 2 months,was from med, so stopped it, but went to dentist for toothache, was only 3-4 mnths after saw another dentist, had teeth worked on N was told teeth pretty good shape,after had root canal done, well went [Show More]About 10 yrs ago a dr gave me zonegram samples for back pain.I don't blame him for what happened cause know he just tried to help me, N they were helping, but broke out in rash,slowly over 2 months,was from med, so stopped it, but went to dentist for toothache, was only 3-4 mnths after saw another dentist, had teeth worked on N was told teeth pretty good shape,after had root canal done, well went to closer dentist with sudden toothache 3-4 mnths after other dentist finished work on teeth, was told EVERY tooth in mouth rotted from inside out, know had to be zonegran, but lawyers told me couldn't prove? Was only change in lifestyle, think deserved something for ending up with false teeth only 35yrs old.Sure nobody can help still, but maybe someone else had teeth prob N didn't realize from Zonegran?!

Susan

June 25, 2011 at 12:03 am

Im researching information about zonegran, and problems it had with my daughter, causing her tragic weight loss, and sudden cardiac arrest, thankfully, her dad was right there, and did cpr, and she was ok. please contact me, if anyone, has weight loss issues, and low potassium issues with this drug. Her doctors labeled her as an anorexic. She is now off the drug, and doing much, much better.

Eric

April 27, 2011 at 7:11 pm

I was put on phenytoin after two grand mal seizures in 2010, just ten days apart. My dilantin levels never did get up to the level that would have been therapuetic in preventing another seizure, so my neurologist put me on Zonegran, and had I known it would cause me to loose weight like it has,and cause irratibilty issues and loss of appetite, I never would have risked this drug. It has some very [Show More]I was put on phenytoin after two grand mal seizures in 2010, just ten days apart. My dilantin levels never did get up to the level that would have been therapuetic in preventing another seizure, so my neurologist put me on Zonegran, and had I known it would cause me to loose weight like it has,and cause irratibilty issues and loss of appetite, I never would have risked this drug. It has some very bad side effects, like kidney stones, sjs, and other side effects I was not told about, like itching, but found out about on this drug on the FDA's website. I have to frequently RUN to the bathroom, as I have to go AND GO NOW. This is a big problem for me. It dehydrates me as well. The weightloss is very troubling, I only weighed in at 122 lbs, now I'm down as low as 111, and at 5'4" my friends and family are concerned, I just can't gain it back either as long as I'm on this drug, my clothes just hang on me, my belts don't fit, and I fatique easily. I have back aches which is a warning sign as well. For me this drug was a bad recommendation, had I been informed about the risks and side effects more carefully, I would never have taken it. The risks for me aren't worth it, I'm going to have to address this with my Doctor. The risks for many, might be low in most cases, but these risks are not ones I would have taken had I known fully what they were. I want off this drug ASAP, but I can't just stop, I have to slowly tapper off of it, and go onto something other then phenytoin, or zonegran. If I had known then what I know know.....I'd say no.

gogotreasure

March 2, 2011 at 6:46 am

I`ve been on Zonegran for 11 years and have no problems with it ! the genic gives me promblems ! I rescreached and found that the coding is the only differents! It bothers my stomach! Alot It bloates me up ! I`ve had brain surgury done in 2006 ! I have no memory for 2006 -2007-2008 and I also got muscle spams and memory loss witch I was told would did happen !I`ve always hah a probroblom with pain[Show More]I`ve been on Zonegran for 11 years and have no problems with it ! the genic gives me promblems ! I rescreached and found that the coding is the only differents! It bothers my stomach! Alot It bloates me up ! I`ve had brain surgury done in 2006 ! I have no memory for 2006 -2007-2008 and I also got muscle spams and memory loss witch I was told would did happen !I`ve always hah a probroblom with pain my lelel of dead is 1 i cramp & faight !I am on mult other meds that I all really wrote about ! I just Thankfully at my MOM`S Funeral later that night I was very tried and needed sleep ! I remember nothing my family told me I was acting DRUNK and they carry me up 3 FLIGHTS OF STAIRS MY WEIGHT IS 170 ! TALK about a workout ! I remember nothing and normally never wake up the next day ! They make me WAKE UP I remember I WAS POURING ALCOHOL IN MY COFFEE RUBBING ALCOHOL RAN TONS OF COFFEE THAT DAY AND ENERY DRINYS WITH XANXAX FOR CONTROL ! MY FIRSTH NEXT DAY Worst Thing to every go though in life !.I do not know what Iam doing wrong ? I said all my meds. on my last statement ! And THANK YOU ALL FOR YOUR RESPONSE !!! i`M LACKING SOMETHING ! i JUST DON`T KNOW WHAT IT IS ? aNY IDEAS? mY HOURS ARE OFF ! MY MIND IS OFF ! i FELL LIKE i`M LOSING INTRERST IN LIFE ! my best part of living i`m just not capale on my own any more I need Family &freinds MORE THEN EVER ! BUT THEY NO LONGER WANT ME ! WHAT CAN I DO ?

georgia

February 25, 2011 at 11:32 pm

Thank You for all info. needed !

kazza1960

January 9, 2011 at 2:04 pm

I have a friend who was recently diagnosed with amelanotic nodular melanoma. Have just read on another site that zonegran is responsible for 3 cases of malignant melanoma. Has anyone else out there got MM after taking zonegran? His disease is currently stable having promptly stopped the medication and I know the Docs are baffled.

maria

December 9, 2010 at 2:00 am

My son is on Keppra 4000mg twice a day for partiol complex seizures. Recently he has started taking zonisamide 200mg at night. When he was on 100mg he was ok, than he got on 200mg a night. we began to notice him having excessive thirst and frequent urination. Pharmacist says it's a commen side affect, dr's say it's not. We are currently waiting for blood work results.

Juanita

November 18, 2010 at 12:32 pm

My daughter was diagnosed w complex partial seizures this year. She is a teen. We were not told about this side issue and she has it. Stay away from this medication.

Cheri

November 13, 2010 at 4:14 am

I have been on zonegran (zonisimide) 300 miligrams, which I asked the original script of 600 mg!!!! I was like a zombie. I have been on this 300 script since 2004. I do have sulfa allergies which have come on since this prescription. I did not know this was a sulpha drug. Why does this go unchecked, my pharmacist and my dr's neurologists, family physician, none of them caught that this is a su[Show More]I have been on zonegran (zonisimide) 300 miligrams, which I asked the original script of 600 mg!!!! I was like a zombie. I have been on this 300 script since 2004. I do have sulfa allergies which have come on since this prescription. I did not know this was a sulpha drug. Why does this go unchecked, my pharmacist and my dr's neurologists, family physician, none of them caught that this is a sulfa drug and I had to ask to have my blood tested. Not since 2006 did I have my blood tested. Now it is showing that I have a b-12 deficiency due to this medication, my thyroid and all else are fine. I do not drink alcohol of any kind. My skin is a mess and I have a migraine at least once a week. Any suggestions. Oh and I have gained 20 pounds.

Susan

October 14, 2010 at 1:47 pm

I was put on Zonegran (300 mg) for Sinus Migraines. I was on it from May to Sept. I "lost" the whole summer. The month of July, I lost 20 pounds, it seemed like the "switch" in my brain got turned off that said,.."you are hungry, go eat.." & "you are thirsty, go drink.." I went w/o food & water for 48hrs at a time. I had panic attacks, memory loss, slept all the time, and a host of other [Show More]I was put on Zonegran (300 mg) for Sinus Migraines. I was on it from May to Sept. I "lost" the whole summer. The month of July, I lost 20 pounds, it seemed like the "switch" in my brain got turned off that said,.."you are hungry, go eat.." & "you are thirsty, go drink.." I went w/o food & water for 48hrs at a time. I had panic attacks, memory loss, slept all the time, and a host of other issues. I went to see my Neuro about my symptoms and he told me that these meds were not helping me. I was advised to WEAN off of them over the course of 2 weeks. If any DR lets you just stop COLD TURKEY.. you are going to have a lot more issues than when you were on this medication. I am sure these meds has some good points, but in 20-20 hindsight.. I would never have taken this medication. I lost a total of 32 pounds in 2 months. Had a friend to sum me up as this.. I looked great & felt like crap.."

Martha

August 31, 2010 at 10:22 pm

This is a note to those who had "itching" while taking Zonegran. Some people are allergic to Sulfa Drugs. Zonegran is a Sulfa Drug and a side effect is severe itching with no apparent rash. I had a reaction to a drug years ago in college and was told to tell all health care professionals I am allergic to Sulfa Drugs. My symptoms were similar to what you have mentioned. I AM experiencing some itch[Show More]This is a note to those who had "itching" while taking Zonegran. Some people are allergic to Sulfa Drugs. Zonegran is a Sulfa Drug and a side effect is severe itching with no apparent rash. I had a reaction to a drug years ago in college and was told to tell all health care professionals I am allergic to Sulfa Drugs. My symptoms were similar to what you have mentioned. I AM experiencing some itchy skin now, but nothing I can't live with. The migraines are gone after years of suffering...so I am good now.

Becky

August 24, 2010 at 7:16 pm

Ive been taking 300 mg per day for several months for fibromyalgia pain. It helped the pain but I've had 101 temp for at least 4 months, headaches, excessive bruising, mucous problems-bronchitis, dry burning eyes, sore throat sore mouth, burning sinus, stopped taking it 13 days ago.....still have all the symptoms, now kidney pain, urination problems, so much fever my sodium levels are extremely l[Show More]Ive been taking 300 mg per day for several months for fibromyalgia pain. It helped the pain but I've had 101 temp for at least 4 months, headaches, excessive bruising, mucous problems-bronchitis, dry burning eyes, sore throat sore mouth, burning sinus, stopped taking it 13 days ago.....still have all the symptoms, now kidney pain, urination problems, so much fever my sodium levels are extremely low I ate 32 oz jar of pickles in 3 days and sodiums extremely low! cant sleep, fever, sweats and chills wake me up. 4 doctors and ER doctor and NOONE will listen to me. I told them its from the meds they wont do a test to check blood PH...I have a clotting disorder on top of all of this, my blood is a mess.....my bowel movements even burn. I feel like Im dying and no one will help me. the fever is the worst part. It never stops and im getting weak. I need someone to school my dr Pleeease!!!!!!!!! Im burning up from the inside out and need help. I dont have insurance and they are breaking my family and wont do the tests for cash even!!!! Dr John Dunham @ Clarksville medical group was my last trip of begging for help, He doesnt get it. I dont want to end up with kidney stones or needing dialysis because I have VonWillebrands disease and anything could start a bleed that will not stop.

Dag

July 20, 2010 at 1:41 am

I started having seizures at 16 and was five yrs before they figured out what was going on. Was in college an tried every anti-seizure med out there and everyone had such extreme side effects. Ruined my GPA and zonegran was the best of the bunch. I had terrible memory problems, diahrea so bad that it was easier not to eat, which wasn't so bad because I didn't have an appetite anyways. I droppe[Show More]I started having seizures at 16 and was five yrs before they figured out what was going on. Was in college an tried every anti-seizure med out there and everyone had such extreme side effects. Ruined my GPA and zonegran was the best of the bunch. I had terrible memory problems, diahrea so bad that it was easier not to eat, which wasn't so bad because I didn't have an appetite anyways. I dropped from 136 to about 115. My body fat percentage was below 2%. I got off this stuff and finally started to gain weight but after a year my seizures were back to occassional and 4 years later I'm having 5-6 a day. I wish my doc would put me back on this medication, in a way it was worth being so emaciated physically for the trade off of being able to leave the house and have my friends want to hang with me more than once every couple months. Or even go on a date. The question I'm facing is remain on no seizure drugs or take zonegran look like a meth addict, have a life and hold down a job and be slow cognitevely. Is it worth the risk??

Pam

July 7, 2010 at 2:35 am

Thank God I found yaw,I have been taking Zonisamide for a really long time,my memory is shot,I have headaches,and the sensation on my skin stinging and feeling like needles or better yet,like my body is gone to sleep and tryin to wake up sensation,like you get when your foot goes to sleep and you try to wake it up.Does not feel good at all,and my abdominal area feels awful.I had gallstones and my [Show More]Thank God I found yaw,I have been taking Zonisamide for a really long time,my memory is shot,I have headaches,and the sensation on my skin stinging and feeling like needles or better yet,like my body is gone to sleep and tryin to wake up sensation,like you get when your foot goes to sleep and you try to wake it up.Does not feel good at all,and my abdominal area feels awful.I had gallstones and my gallbladder was taken out.Will pray for all yaw,God Bless Yaw,always pam

cindy

June 25, 2010 at 5:03 pm

I hope Sherry checks back on this page. I am so glad you wrote about what happened with you and the Zomisamide. For 7 months..Long months I had the same thing happen to me. The pins and needles the itchy, the hallucinations, and as you said those are unreal to say the least! Your post is like looking into a mirror for me. I went to 4 different doctors. I was out of state so I went to the emergen[Show More]I hope Sherry checks back on this page. I am so glad you wrote about what happened with you and the Zomisamide. For 7 months..Long months I had the same thing happen to me. The pins and needles the itchy, the hallucinations, and as you said those are unreal to say the least! Your post is like looking into a mirror for me. I went to 4 different doctors. I was out of state so I went to the emergency room twice. They didn't do a skin scrap but diagnosed me with scabbies. They couldn't tell me why the halluciationations. The doctors kind of blew me off. The last one said "it isn't scabies but, gave me meds for itching. We even had a conversations about the meds and he said if i had gotten a rash , they would have happened when i fiirst took it. Then I'm so thankfull I read your post. It is EXACTLY the same thing that happened to me. I am now off of Zonisamide and it is going away..Thank you :) !!

Mom in IL

June 24, 2010 at 3:56 pm

I was just prescribed Zonegran as a replacement for Topamax and I am concerned about the hair loss that I was having from Topamax. Does Zonegran also cause hair loss, because my doctor didn't seem to think it would be a side effect and I do not see it listed as a side effect on any of the websites I have looked at.

margie

May 7, 2010 at 5:31 am

mydaughter is11 years old and has had infental spasams seens shes 2 months shes also MR and sometimes very agressiv. Shes on depakot and topamax since she was 2 years old . The Dr. has never been abl to stop her seizures Dr. wants to start her on zonegran but im scared to give it to her shes so sensetive to almost every thing even heat what do i do ?

Kelly

April 21, 2010 at 5:12 pm

I have been on the generic of Zonegran for migraines for almost a year now. I weighed 135 when I started. Now I weight 108 and still losing, my headaches are coming back and my side effects are getting worse. Poor memory is really starting to kick in too. I'm going to see my neuro next week, I think he will just up my dose, I'm sure this will help with the headaches but for how long before they[Show More]I have been on the generic of Zonegran for migraines for almost a year now. I weighed 135 when I started. Now I weight 108 and still losing, my headaches are coming back and my side effects are getting worse. Poor memory is really starting to kick in too. I'm going to see my neuro next week, I think he will just up my dose, I'm sure this will help with the headaches but for how long before they come right back? Anyone else have this problem?

Virginia

March 24, 2010 at 10:33 pm

My daughter is almost 25. Two years ago when she was on Zonosamide, 400mg bid, she not only experienced extreme weight loss, she became psychotic and delusional. The psychosis was insidious, but worsened over a 6 month time frame. She wound up being hospitalized in an adult inpatient psych unit. She is disabled and is really like a twelve year old. This was a horrific experience. Other symptoms th[Show More]My daughter is almost 25. Two years ago when she was on Zonosamide, 400mg bid, she not only experienced extreme weight loss, she became psychotic and delusional. The psychosis was insidious, but worsened over a 6 month time frame. She wound up being hospitalized in an adult inpatient psych unit. She is disabled and is really like a twelve year old. This was a horrific experience. Other symptoms that occured while she was on this drug was an autonomic dysfunction, where her blood pressure literally went to zero, and caused her to nearly pass out. This was confirmed by a positive tilt table test. She is off the Zonogran now, but continues to take an antipsychotic medication, and a medication to keep her BP in a normal range. Her neurologist said we should try to take her off of the midodrine ( BP Med ), because it may have been the medication that caused her symptoms. No one has clearly said the Zonogran had caused her pyschosis, but I am positive it triggered something in her brain that otherwise would not have developed.

Tracie

January 14, 2010 at 4:41 pm

I recenly started taking Zonegran 300mg a day for dual therapy of severe migraines more more than 3 per week and a seizure disorder that honestly I would be fine if I didn't medicate for, but my family and Dr. feel it is safer to prevent them not that I am over 40. I have had petit mal seizures since infancy and lead a perfectly normal life. After reading the PDR I was a little wary of this med, b[Show More]I recenly started taking Zonegran 300mg a day for dual therapy of severe migraines more more than 3 per week and a seizure disorder that honestly I would be fine if I didn't medicate for, but my family and Dr. feel it is safer to prevent them not that I am over 40. I have had petit mal seizures since infancy and lead a perfectly normal life. After reading the PDR I was a little wary of this med, but what the heck fewer headaches and maybe a little weight loss, figured I would at least give it a try. Well I still have debilitating migraines around my menstrual cycle which I figured wouldn't change. I've lost almost 10# in a month and I'm to the point of forcing myself to eat. They weren't kidding when they said anorexia. I'm a dietitian and if a Dr wanted me to give this to one of my 4 children I'd say no way. Some days I need anti nausea meds just to make it through the day. I'm 10x more emotional than normal, ok fine I haven't had a seizure, but I haven't had one in nearly 2 years so that's not a good measure. Headaches are slightly better. Metabolic acidosis and bone loss definitly worries me I'm asking for blood work this month when I go in to Dr. If I was pregnant I would NOT take this med. read the PDR it has serious teratogenic possibilties. As for comment from Savina about Vitamin D there's an easy fix, get more sunlight, drink 2 servings milk/soy milk daily and talk to your Dr about a D supplement alot of people need it now that we are indoors more.

Savina

January 2, 2010 at 3:49 pm

my 13yr old daughter has complex partial seizures. she has been on zonisamide since July 2009 and seizure free since. we thought this was our miracle drug. she started to have weight loss, and we didnt think too much of it, since she was overweight from her other meds. now, i am noticing she has almost no appetite, and recently has more frequent blinking of her eyes than usual. to top that off[Show More]my 13yr old daughter has complex partial seizures. she has been on zonisamide since July 2009 and seizure free since. we thought this was our miracle drug. she started to have weight loss, and we didnt think too much of it, since she was overweight from her other meds. now, i am noticing she has almost no appetite, and recently has more frequent blinking of her eyes than usual. to top that off, her bloodwork came back with low vitamin d levels and elevated alkaline phosphatase levels. i'm concerned about the things i have read related to anorexia and bone loss with zonisamide. any information would be helpful.

Delaney

December 31, 2009 at 12:54 am

I was put on zonegran and topmax during both of my last pregnancies. Both of my children have heart, stomach, muscular, neurological disorders. The doctors have sent them to 8 specialist and are still no closer to finding out what is wrong.

Sarah

December 16, 2009 at 11:10 pm

I was put on Zonisamide in January 2009 after being basically poisened by depakote (4500mg a day) started I think 200mg Zonisamide then went to 300mg then to 400mg now back to 300mg because I have been having a lot of trouble with my potassium being severely low at times so low at one point I had to have a Picc line put in and be hospitalized, I have now also had a rapid heart rate and fainting ep[Show More]I was put on Zonisamide in January 2009 after being basically poisened by depakote (4500mg a day) started I think 200mg Zonisamide then went to 300mg then to 400mg now back to 300mg because I have been having a lot of trouble with my potassium being severely low at times so low at one point I had to have a Picc line put in and be hospitalized, I have now also had a rapid heart rate and fainting episodes. I am now wearing a holter moniter for the possibility of Super Ventrical tachycardia.I take Keppra and Zonisamide for grand mal seizures I didn't have 1st seizure until 1 1/2yr ago.I am just tired of being tired and tests and hospitals! I don't know what to do anymore.I have been to the ER too many times to count that doctor contacted my nuerologist and recomended a lower dose in the med, which he did, but my potassium is still low and I ache and have continous headaches, I can't stand it.

Sherry

December 15, 2009 at 12:51 pm

The Zonisamide caused me to have Paresthesia, a sensation, usually felt on the skin, usually felt or described as numbness, tingling, pins and needles, or pricking. (The librarian at a huge hospital system told me that.) Unfortunately mine went way beyond that. My hallucinations were unbelievable and frightening. I thought I had an allergy to mites. I thought maybe I had Scabies. It ended about a [Show More]The Zonisamide caused me to have Paresthesia, a sensation, usually felt on the skin, usually felt or described as numbness, tingling, pins and needles, or pricking. (The librarian at a huge hospital system told me that.) Unfortunately mine went way beyond that. My hallucinations were unbelievable and frightening. I thought I had an allergy to mites. I thought maybe I had Scabies. It ended about a month after I stopped taking Zonisamide. This is very rare so don't worry about having such a weird thing. I just thought I'd tell you about it.

laurie

October 26, 2009 at 12:41 am

I was put on Zonisamide about 3 1/2 years ago upon finding out that I was pregnant. I was on Tegratol at the time. The doctor told me that this would be safer. I had my daughter Sept. 19 of '06. I have a beautiful 3 year old daughter that has been hospitalized over 8 times for various reasons, has received Physical therapy, Speech therapy, Occupational therapy and Special Needs Instruction since s[Show More]I was put on Zonisamide about 3 1/2 years ago upon finding out that I was pregnant. I was on Tegratol at the time. The doctor told me that this would be safer. I had my daughter Sept. 19 of '06. I have a beautiful 3 year old daughter that has been hospitalized over 8 times for various reasons, has received Physical therapy, Speech therapy, Occupational therapy and Special Needs Instruction since she was 18 months old. My daughter can not speak yet and is developmentally the equivalent to that of a 13 month old. I do not know if this medication caused my daughters problems however if you are pregnant or planning on getting pregnant, I would not take this medication.

Christy

October 22, 2009 at 11:29 am

I have been prescribed Zonegran to aid in the prevention of migraines and to offset the horrific weight gain that has been as a result of Notriptyline (Pamelor). I've gained over 20 pounds since Sept. 09. I was on Topomax but lost down to 103 from 125 and didn't like the significant congnitive impairment. I was on Topomax for 3 years before being switched to Nortriptyline - instant weight gain.[Show More]I have been prescribed Zonegran to aid in the prevention of migraines and to offset the horrific weight gain that has been as a result of Notriptyline (Pamelor). I've gained over 20 pounds since Sept. 09. I was on Topomax but lost down to 103 from 125 and didn't like the significant congnitive impairment. I was on Topomax for 3 years before being switched to Nortriptyline - instant weight gain. I am concerned about potential bone loss with Zonegran after reading the most recent warning since I have Osteopenia. Has anyone knowingly had a change in bone mass on Zonegran? Does anyone have an experience that would warrant further research before my starting this medication? Any help is so appreciated!

meg

October 18, 2009 at 8:50 pm

Definitely not a children's medication! I'm 22 years old and my doctor just put me on Zonisamide a year ago, he told me that you have to be an adult and not a child. Of course all of this information makes me question being on it myself. I want to know if it affects me at all as a 22 year old?

Wendy

September 16, 2009 at 3:51 am

my 22mth old son just got put on the zonisamide for his myclonic seziures. He also has a 5Q deletion. The doctors only said there was a few side effects. I found this site and find out it's not approved for children. With anyone that had a child on this meds please tell me if I should stop the meds or talk to the doctor.

julie

July 24, 2009 at 3:15 am

i have been taking zonegran (zonisamide/generic) for almost seven years with only two break through grand mal szrs. few side affects other than fatigue with can be offset with regular workouts and i do get the regular blood test for acidosis since the new warnings came out in jan. i do 500 mg, highest dose since my history is purely a grand mal history. hope this helps someone.

Tiffany

May 6, 2009 at 12:22 am

I have been on this medicine since 2006 and it has stopped my Grandmal Seizures but not my Partial ones. I have not had much trouble with it other than I can't gain any weight I used to weigh between 125-130 and now I can't get over 115-117 and I am about to be 24. I think it is pretty sad when I that I weigh the same now that I did when I was 10 years old! And I am not sure if it is the drugs fau[Show More]I have been on this medicine since 2006 and it has stopped my Grandmal Seizures but not my Partial ones. I have not had much trouble with it other than I can't gain any weight I used to weigh between 125-130 and now I can't get over 115-117 and I am about to be 24. I think it is pretty sad when I that I weigh the same now that I did when I was 10 years old! And I am not sure if it is the drugs fault or if my blood pressure has always been low but I know since I have been going to the doctor more I have noticed my blood pressure is always way below normal. ButI never read anything about Zonegran being a blood thinner. If this is a bad drug I am not sure have not had anything severe happen and for the people who have my hearts go out to you...

Laurie

April 10, 2009 at 8:57 pm

my 13 year old was put on this drug ,eventually it cause her stomach to stop working ,she ended up getting a feeding tube put in her intestine. After she got off this drug her stomach started working again. get this drug off the market. It also made her so sleepy and uninterested in her envorment. Please if your child is on this get them off of it now. Laurie J sioux falls
"*" indicates required fields