JUUL Lawsuit Claims Marketing Led To 11-Year-Old's Nicotine Addiction
November 21, 2019
By: Irvin Jackson
According to allegations raised in a recently filed product liability lawsuit, an 11-year old child developed a nicotine addiction from JUUL, indicating that the manufacturer's aggressive marketing practices not caused vaping problems among high school and middle school students, but also ensnared children still in elementary school.
Kim Brewer filed the complaint (PDF) last month in the U.S. District Court for the Eastern District of Kentucky, pursuing damages on behalf of herself and her daughter, Brooklyn Brewer, who is now 13 years old and addicted to JUULing.
"Brooklyn began purchasing and using JUUL vaping products when she was 11 years old," the lawsuit states. "When she began vaping, Brooklyn was unaware that JUUL contained nicotine – let alone more nicotine than a cigarette. Plaintiff became addicted to nicotine because of JUUL vaping devices."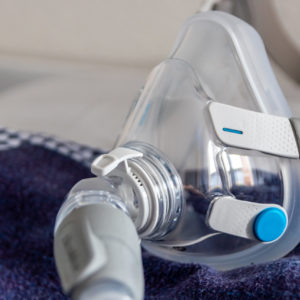 Did You Know?
Millions of Philips CPAP Machines Recalled
Philips DreamStation, CPAP and BiPAP machines sold in recent years may pose a risk of cancer, lung damage and other injuries.
Learn More
JUUL is a popular e-cigarette introduced in 2015, which has been aggressively marketed to teens through social media and other campaigns, causing it to become the most widely used vaping product in the U.S. JUUL pods are designed to look like USB drives, allowing students to hide their vaping habit from teachers, parents and other adults.
The case filed by Brewer joins a growing number of JUUL lawsuits being pursued by families nationwide, indicating that children were specifically targeted with advertisements for the e-cigarette, which exposes users to large amounts of nicotine, and has resulted in a new generation of Americans addicted to nicotine.
The now 13-year old Brooklyn Brewer is from Kentucky, and is not alone among children from the state who have developed JUULing addictions. The complaint notes that even though traditional cigarette use is down nationwide, and has been declining for years, e-cigarette use doubled between 2016 and 2018 in Kentucky, during the years after JUUL was introduced and aggressively marketed to minors.
Recent FDA data indicates teen e-cigarette use has reached epidemic levels in the United States, and JUUL Labs has been accused of fueling the problems, by intentionally targeted teens and prior non-smokers.
In addition to designing JUUL to look like a USB thumb drive, the manufacturer also marketed and sold JUUL pods in various candy-like flavors, which has resulted in a large number of teens and prior non-smokers starting to vape, and developing addictions to the high levels of nicotine contained in the pods.
On September 9, the FDA issued a warning letter to JUUL, indicating there was evidence it told school-aged children that its products were safer than cigarettes, which has not been proven.
In response, JUUL has stopped advertising in the U.S., it's CEO has stepped down, and just recently the company announced it was halting the sale of all flavors except menthol, mint and traditional tobacco.
However, plaintiffs like the Brewers say it is too little, too late.
"JUUL's deceptive and negligent practices have already led to widespread adolescent addiction to JUUL's dangerous product which can only be undone through expensive anti-addiction and cessation treatment," the lawsuit states. "Now that JUUL controls nearly 75% of the e-cigarette market, it is changing course and attempting to brand itself as a "safe" alternative to smoking and as a means to stop smoking traditional cigarettes. JUUL's attempt to rewrite its history is nothing more than a façade,
promulgating a false narrative designed to lure adults already addicted to nicotine and vulnerable children who have no understanding of the lifelong, adverse health consequences these devices impose."
In addition to claims for children and young adults now addicted to nicotine from JUUL, a number of lawsuits are also pursuing damages for other health risks associated with vaping, including severe lung damage.
"*" indicates required fields