3M Earplugs Bellwether Trial Set To Begin April 5, 2021 Over Military Hearing Loss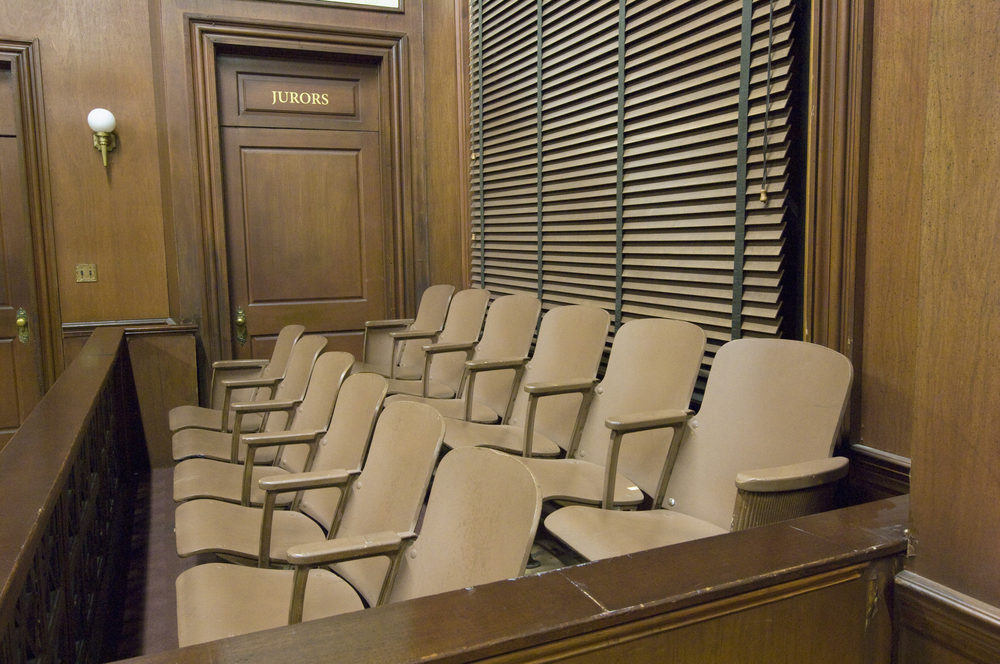 July 08, 2020
By: Irvin Jackson
With tens of thousands of U.S. veterans pursuing hearing loss lawsuits over 3M earplugs that were standard issue by the military between 2003 and 2015, the U.S. Distict Judge presiding over the federal litigation indicates that the first "bellwether" case will go to trial on April 5, 2021.
More than 150,000 claims have been presented in the federal court system against 3M Company, each raising nearly identical allegations that design defects associated with the 3M Combat Arms earplugs left them without adequate hearing protection during military service.
Given common questions of fact and law raised in lawsuits filed throughout the federal court system, a multidistrict litigation (MDL) was established last year, which centralized the claims before U.S. District Judge Casey Rodgers in the Northern District of Florida for coordinated discovery and pretrial proceedings.
As part of the management of the growing litigation, Judge Rodgers established an early bellwether trial program, where a small group of representative cases were selected for additional discovery and preparation for early trial dates, to help gauge how juries may respond to certain evidence and testimony about the link between 3M earplugs and military hearing loss, which will be presented throughout each of the claims.
On June 29, Judge Rodgers issued a pretrial order (PDF) that established the bellwether discovery and trial schedule, which indicates that the first trial will begin in nine months.
The Court identified a group of 25 earplug hearing loss cases in March 2020, which are part of a first bellwether trial pool, known as Group A. The schedule calls for plaintiff depositions in those cases to be completed by July 31, with fact discovery completed by October 9 and challenges to case-specific expert witness testimony due by January 8, 2021.
While preparations are underway for the first group of cases, Judge Rodgers also issued a separate case management order (PDF) last week, which called for the parties to propose a schedule for bellwether trial cases in Groups B, C, and D by the end of this month, when the next Case Management Conference will be held on July 29
That case management order also indicates that the Court will hold a second Science Day before that July 29 conference, specifically to hash out a discovery protocol for ototoxic medications and illicit substances.
3M Military Earplug Problems
The 3M Combat Arms earplugs at issue in the cases feature a dual-ended, or reversible, design that was intended to completely block all sounds when inserted one way, but provide filtered noise reduction when reversed, blocking loud battlefield noises, while allowing the wearer to hear spoken commands.
Plaintiffs indicate 3M has known for years that the earplugs were defective, and too small to properly seal the ear canal. Rather than recalling the earplugs or providing updated warnings and instructions, the manufacturer continued to sell the defective earplugs to the U.S. military for years, who issued the product to nearly every service member.
In July 2018, 3M reached a $9.1 million settlement over the Combat Arms earplug problems with the Department of Justice, resolving claims that it defrauded the government by knowingly selling the defective earplugs.
Following the bellwether trials, if 3M earplug settlements are not reached following the MDL proceedings, each individual claim would eventually be remanded back to U.S. District Courts nationwide for individual trials in the future.
Jeffrey

April 15, 2021 at 7:15 pm

Hearing hasn't been the same since. 10% disability issued by VA. Would prefer to be able to hear like I used to. Retired after 40 plus years.

Mathew

April 2, 2021 at 7:07 pm

Used the 3m earplugs in the military. Have hearing loss now

Hector

March 27, 2021 at 10:59 pm

I retired Sept 2011 with 30 yrs total service and was diagnosed 20 percent hearing loss ti my right ear. I belive that it has gotten worse over the years.

Michael

March 11, 2021 at 1:41 am

First used the yellow foamies in basic training in 1977. Used them almost continually through my retirement in 1997, and afterward as a government contractor. I have significant ringing in my ears and noticeable, and measurable, hearing loss.
"*" indicates required fields