Third Circuit Rejects J&J Attempt to Stay Dismissal of Talc Bankruptcy During Long-Shot Appeal to Supreme Court
April 03, 2023
By: Irvin Jackson
A federal appeals court has rejected a bid by Johnson & Johnson to further delay proceedings in thousands of Baby Powder lawsuits and Shower-to-Shower lawsuits, after plaintiffs successfully argued that the company's failed attempt to force the talc litigation through the U.S. bankruptcy system has little chance of being reinstated by the Supreme Court.
Following a series of massive jury verdicts over the past few years, where Johnson & Johnson was ordered to pay millions for failing to warn about the risk of ovarian cancer, mesothelioma and other injuries that may result from exposure to asbestos particles in its talc-based products, the company attempted to pursue a controversial talc bankruptcy scheme early last year, by transferring all liability it faced into a new entity, LTL Management, LLC, which then immediately filed for bankruptcy.
The move drew immediate criticism from legal experts as an abuse of the U.S. bankruptcy system, since Johnson & Johnson has billions in assets on hand. However, the filing resulted in a stay on all proceedings in more than 30,000 talcum powder lawsuits previously filed, and prevented women from filing new claims over ovarian cancer caused by the popular products.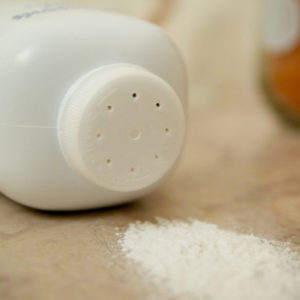 In response to challenges raised by plaintiffs and a number of public interest groups, the Third Circuit Court of Appeals removed LTL Management from bankruptcy in January 2023, finding that the subsidiary has no real financial distress, since it has access to up to $61.5 billion through the parent company, Johnson & Johnson.
The appeals court then followed up late last month by rejecting Johnson & Johnson's petition for rehearing, which sought to overturn the decision, after no judge on the panel would entertain reconsidering the court's decision.
Johnson & Johnson responded by saying it intends to challenge the ruling again in the U.S. Supreme Court, and asked the Third Circuit to stay it's final decision pending the outcome of this last appeal, which most legal experts consider a long-shot.
Third Circuit Rejects J&J Talc Bankruptcy Stay of Dismissal
In yet another blow to Johnson & Johnson's efforts to keep the talc powder lawsuits from moving forward, the Third Circuit Court of Appeals issued an order (PDF) on March 31, rejecting a motion filed by Johnson & Johnson's LTL Management subsidiary calling for a stay of the court's mandate to dismiss the talc bankruptcy.
As a result of the decision, it is expected that active litigation will resume shortly in the U.S. District Court for the District of New Jersey, where all talcum powder lawsuits are consolidated and centralized for pretrial proceedings as part of a multidistrict litigation, which is being overseen by U.S. District Judge Michael A. Shipp.
The rejection came just days after plaintiffs filed a brief (PDF) calling for the cases to proceed, saying there was little chance LTL Management and Johnson & Johnson would prevail in having the talc bankruptcy ruling overturned by the Supreme Court.
"LTL has failed to make the exceptional showing necessary to warrant a stay of the mandate. LTL must show not only a reasonable probability of winning a reversal and irreparable harm from denial of a stay in the meantime," plaintiffs wrote in a brief to the Third Circuit. "It cannot make any of those showings."
April 2023 Talcum Powder Cancer Litigation Update
It is expected that active litigation in the talcum powder cancer lawsuits will soon get underway once again, while Johnson & Johnson prepares a request for the U.S. Supreme Court to consider an appeal of the bankruptcy decision.
U.S. Bankruptcy Judge Michael Kaplan, in New Jersey, has already indicated he intends to lift the bankruptcy stay on the litigation as soon as Johnson & Johnson's appeal efforts are exhausted, and it is likely that Judge Shipp will reschedule a series of bellwether trials that were previously set to begin in early 2022, but postponed when Johnson & Johnson filed the recently rejected bankruptcy petition.
If Johnson & Johnson is unsuccessful convincing the U.S. Supreme Court to hear the case, the company will likely face pressure to start negotiating talcum powder settlements to women diagnosed with ovarian cancer, in order to avoid massive jury awards that may be issued as each case goes before a jury.
Defending against the talcum powder ovarian cancer claims has already cost Johnson & Johnson $1 billion, on top of Baby Powder settlements and verdicts which have amounted to another $3.5 billion, according to its bankruptcy filing. Prior estimates have suggested Johnson & Johnson will need to pay over $10 billion to resolve all lawsuits involving cancer caused by their products. However, if each case goes before a jury, the company could be responsible for substantially more in individual talcum powder lawsuit payouts awarded at trial.
"*" indicates required fields