Popularity of Teen Tattoos, Body Modifications Lead To Pediatrician Group's Recommendations
September 21, 2017
By: Martha Garcia
A leading pediatric association has issued the first-ever recommendations for parents, doctors and teens who are thinking about getting tattoos, piercings or undergoing other body modifications. 
The American Academy of Pediatrics (AAP) published a report online in the medical journal Pediatrics on September 18, with the recommendations also presented at the 2017 AAP National Conference and Exhibition at McCormick Place in Chicago.
This is the first clinical report and recommendations issued by the AAP on tattoos, piercings, scarification and body modifications for teens. The recommendations offer guidance to pediatricians on how to approach the subject with teens, and how to field questions from inquiring teens and parents.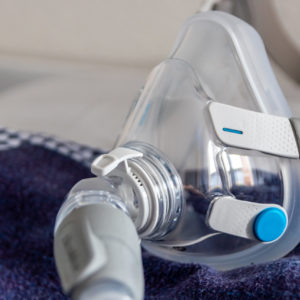 Did You Know?
Millions of Philips CPAP Machines Recalled
Philips DreamStation, CPAP and BiPAP machines sold in recent years may pose a risk of cancer, lung damage and other injuries.
Learn More
While complications associated with tattoos and piercings are rare, with infections being the most common problem, the report warns doctors to be aware about what the most serious types of complications are, and how to communicate those to their patients.
The AAP called tattoos and piercings a "mainstream phenomenon," which is an "increasingly popular form of self expression." However, the group urges teens to carefully consider the consequence and potential risks before getting a tattoo or body modification.
"Tattooing is much more accepted than it was 15 to 20 years ago," Dr. Cora C. Breuner, lead author of the recommendations, said in an AAP press release. "In many states, teens have to be at least 18 to get a tattoo, but the regulations vary from place to place. When counseling teens, I tell them to do some research, and to think hard about why they want a tattoo, and where on their body they want it."
According to a 2014 survey, 75% of nearly 3,000 people interviewed said they believed a tattoo or piercing hurt their chance of getting a job. Patients should be aware of the repercussions before making the decisions to get a piercing or tattoo, the group warns.
The AAP suggests teens also consider whether the tattoo or piercing is something they would want in their older years. They should also consider the cost of tattoo removal when deciding to get one, the recommendations state. Tattoo laser removal can cost $50 to $300 per square inch of treatment areas.
The report also recommends patients look for a sterile, clean, and reputable salon or facility which is regulated by the state. The facility should also provide clients with information on how to care for the area that has been tattooed or pierced, a list of do's and don'ts.
Patients should also ensure their immunizations are up to date before getting a tattoo or piercing. They should also avoid tattoos or piercings if they are taking medications that compromise the immunity of the body.
A recent study published in the journal Scientific Reports suggested that tiny ink particles from tattoos may travel through the body and accumulate in the lymph nodes, possibly causing long-term health problems.
The report also offers pediatricians information on how to determine whether a teen is receiving a body modification, such as scarification, or if the teen is engaging in non-suicidal self-injury, often commonly called "cutting."
Scarification involves cutting, burning, or branding words or images into the skin. It is done in a similar fashion as a tattoo, but is not as highly regulated as tattooing or piercing and prohibited in some states.
Non-suicidal self-injury involves cutting, scratching, or burning the body in an impulsive or compulsive manner. It is often associated with mental health disorders and depression.
"In most cases, teens just enjoy the look of the tattoo or piercing, but we do advise them to talk any decision over with their parents or another adult first," said David Levine, MD, co-author of the report.
"*" indicates required fields