Abilify Impulsive, Compulsive Behavior Link is Focus of Preliminary Causation Question in MDL
June 16, 2017
By: Austin Kirk
While a growing number of Abilify impulsive behavior lawsuits continue to be filed by individuals nationwide, indicating that the antipsychotic medication caused users to engage in compulsive gambling, shopping or other reckless activities, the U.S. District Judge presiding over the litigation will soon consider the limited issue of general causation.
Since October 2016, all product liability lawsuits filed against Bristol-Myers Squibb and Otsuka Pharmaceuticals, over the failure to warn about the risk of impulsive or compulsive behavior linked to Abilify, have been centralized before U.S. District Judge Casey Rodgers in the Northern District of Florida, as part of a federal MDL, or multidistrict litigation.
There are currently at least 172 cases pending before Judge Rodgers for coordinated discovery and pretrial proceedings, according to an updated docket report (PDF) released this week. However, as Abilify impulsive behavior lawyers continue to investigate and review claims for individuals nationwide, it is ultimately expected that several thousand complaints will ultimately be transferred to the MDL for coordinated management in the coming months and years.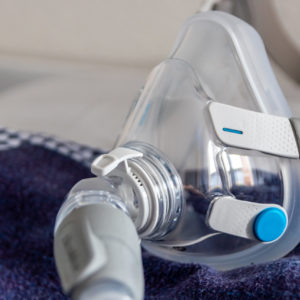 Did You Know?
Millions of Philips CPAP Machines Recalled
Philips DreamStation, CPAP and BiPAP machines sold in recent years may pose a risk of cancer, lung damage and other injuries.
Learn More
While Judge Rodgers has indicated an intention to establish a bellwether program, where a small group of cases will be fast tracked for early trial dates to help gauge how juries may respond to certain issues and testimony that will be repeated throughout the litigation, the Court will first consider whether plaintiffs have sufficient evidence to establish a general causation link between Abilify and impulsive or compulsive behavior.
In prior case management orders, Judge Rodgers has indicated that the Court will "decide the issue of general causation by the end of the Summer," which is limited to the discrete issue of whether side effects of Abilify cause impulsive/compulsive behaviors alleged in the complaints.
The preliminary issue of general causation will not address any elements of the plaintiffs' failure to warn claims, or an examination of what the drug makers knew and when they knew it, which are reserved for the general liability phase of the litigation expected to begin in the Fall.
Judge Rodgers will soon hold a Daubert hearing, at which time parties will present any challenges to the admissibility of certain expert testimony relevant to the issue of general causation.
In a stipulated order (PDF) issued June 15, the parties agreed that any failure to raise challenges to the admissibility of certain expert testimony during the general causation briefing, or upcoming hearings, will not be a waiver of the ability to challenge the admissibility of those experts on other issues.
Although Judge Rodgers previously indicated that the first Abilify trial dates may begin by the end of this year, the Court has expressed frustration at the slower-than-expected pace of new cases being filed, which may limit the pool of eligible claims from which the parties could select representative bellwether cases.
As a result of difficulties some plaintiffs have experienced obtaining records and documentation for gambling problems on Abilify, which are necessary prior to the filing of a complaint, Judge Rodgers has issued prior orders designed to assist in gathering information from casinos, financial firms and other entities that have exclusive possession of data needed for the claims.
At the same time Abilify cases are moving forward in the federal MDL, a parallel state court litigation has been established in New Jersey, where Superior Court Judge James De Luca is presiding over all cases filed in the state, and established a bellwether track where the first trials could begin by the end of 2018.
While the outcome of early trial dates in the MDL or other state court litigation will not be binding on other claims in the litigation, they will be closely watched by parties involved in the lawsuits, as they may influence eventual Abilify settlement negotiations to avoid the need for hundreds of individual trial dates in courts nationwide.
Susan

June 17, 2017 at 6:21 am

Can anyone help me find out information about battery malfunction through Medtronic?
"*" indicates required fields