Abilify Online Gambling Activity Leads Drug Maker to Seek "Unfettered" Access To Plaintiffs' Computers
December 04, 2017
By: Austin Kirk
Attorneys for Bristol-Myers Squibb and Otsuka Pharmaceuticals are calling for the court presiding over all federal Abilify gambling lawsuits to allow them access to plaintiffs' computers, to searh for evidence of undocumented online gambling, in an effort to show that compulsive behaviors may have existed before or after individuals began using the atypical antipsychotic medication.
The drug makers currently face more than 400 product liability lawsuits brought on behalf of individuals nationwide, each raising similar allegations that side effects of Abilify caused them to suddenly engage compulsive behaviors, such as uncontrollable gambling, shopping, sexual activity or other destructive actions.
According to allegations raised in the lawsuits, the drug makers knew or should have known about the link between Abilify and gambling propensity, yet withheld information from consumers and the medical community that could have allowed users to monitor for signs that may emerge shortly after starting use of the drug or increasing the dose. Plaintiffs maintain that warnings may have allowed them to avoid substantial financial losses, which have had a devastating impact on their financial stability.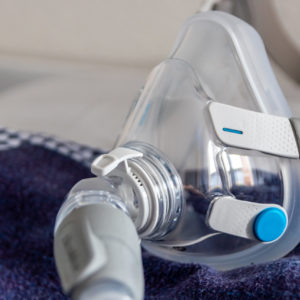 Did You Know?
Millions of Philips CPAP Machines Recalled
Philips DreamStation, CPAP and BiPAP machines sold in recent years may pose a risk of cancer, lung damage and other injuries.
Learn More
Given similar questions of fact and law raised in complaints filed throughout the federal court system, the cases have been centralized before U.S. District Judge Casey Rodgers in the Northern District of Florida, as part of a federal MDL, or multidistrict litigation, which is designed to reduce duplicative discovery into common issues, avoid conflicting pretrial rulings and service the convenience of witnesses, parties and the judicial system.
Judge Rodgers previously established an aggressive bellwether program, where a small group of cases are being fast tracked for early trial dates to help gauge how juries may respond to certain issues and testimony that will be repeated throughout the litigation. However, the Court will first consider whether plaintiffs have sufficient evidence to establish a general causation link between Abilify and impulsive or compulsive behavior.
In a motion (PDF) filed last month, defendants asked the court to allow them to examine some plaintiffs' computers for forensic evidence that they participated in online gambling with off-shore casinos. According to the motion, these events may have taken place after they stopped using Abilify, which the drug makers argue would be relevant to the plaintiff's claim that the drug caused the compulsive gambling. In prior studies, Abilify gambling activity typically stops when the medication is no longer used.
In a response (PDF) filed on December 1, plaintiffs argue that this approach is extremely intrusive, and would allow defendants to have a complete copy of plaintiffs' computers, smart phones, email accounts, hard drives, thumb drives and access to their online accounts. This would give them all of the plaintiffs' private information, far beyond any evidence needed to examine online gambling, the response argues.
"Wholesale, unfettered access to all data on all of Plaintiffs' electronic devices is the most intrusive invasion of privacy in today's digital age," the plaintiffs' response states. "Defendants have not sufficiently shown that allowing this level of intrusiveness will provide them with information not readily available from other sources, and absent such a showing, forensic examination by a third party is overly burdensome, not proportional to the needs of the case, and overly intrusive."
The plaintiffs' response notes that there are less intrusive ways to obtain this information, including a request to inspect and copy any designated documents only.
"Direct access to another party's databases and devices may be warranted in some circumstances, such as non-compliance with discovery rules, but is not warrranted if a party is simply engaging in a 'fishing expedition'," the response states.
The motion was filed for certain plaintiffs that are part of a "bellwether" program. While the outcome of these early trial cases in the MDL will not be binding on other claims, they will be closely watched by parties involved in the lawsuits, as they may influence eventual Abilify settlement negotiations to avoid the need for hundreds of individual trial dates in courts nationwide.
"*" indicates required fields