Accidental Airbag Deployment Leads to Toyota, Chrysler, Honda Recalls
February 02, 2015
By: Russell Maas
Three major automakers have recalled about 2.1 million vehicles, following 39 reports of airbags deploying accidentally. This is the second time these vehicles have been recalled due to the same airbag problems, and about half of the vehicles were also included in the recent Takata airbag recalls, which were issued last year due to a risk of overinflation and rupturing.
On January 31, the National Highway Traffic Safety Administration (NHTSA) announced an airbag recall due to accidental deployments in certain Jeep, Honda, Acura, Pontiac, Dodge and Toyota vehicles.
Roughly 2.1 million older vehicles manufactured by Toyota, Fiat Chrysler, and Honda Motor Company are included in the recall, all of which were previously recalled by the NHTSA in 2012, 2013, or 2014 due design flaws that may cause the airbags to suddenly deploy.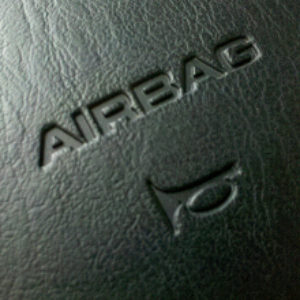 An investigation into the accidental airbag deployments was opened by the NHTSA in 2011, when multiple complaints of Jeep owners reported their airbags suddenly deploying while driving. The agency has become aware of at least 400 complaints and several injuries.
The three year investigation eventually led to about 2.1 million vehicles among the three automakers being recalled. However, the NHTSA reports that many of the vehicles still have not been repaired and those that were spent over a year waiting on replacement parts.
At least 39 reports of airbag problems have been received involving sudden deployments in vehicles that were previously repaired, including at least three incidents that resulted in injuries.
The vehicles impacted by this latest recall include about 750,000 Jeep Liberty vehicles from the 2002-2003 model years and Jeep Grand Cherokee vehicles from the 2002-2004 model years, about 370,000 Honda Odyssey minivans from the 2003-2004 model years and 2003 Acura MDX vehicles, and about 1 million 2003-2004 Pontiac Vibe, Dodge Viper, Toyota Corolla, Toyota Matrix, and Toyota Avalon vehicles.
The NHTSA's original investigation focused on Jeep, and concluded that the airbags were accidentally deploying due to a faulty electronic component that was supplied by parts maker TRW Automotive Holdings. The agency's investigation branched out to Toyota and Honda after learning that certain vehicles were manufactured with the same parts supplied to Chrysler that were causing the inadvertent deployments.
The part in question is the electronic control unit that controls deployment of its airbags. All of the airbag assemblies are equipped with the same defective control circuit. The initial recall repair issued by the automakers was to install an electrical filter to protect the component. The second round of recalls on the vehicles will include a complete replacement to avoid further complication.
Some Recalled Vehicles Have Takata Airbags
According to the NHTSA, roughly 1 million of the recalled Toyota and Honda vehicles included in this accidental airbag deployment recall were also impacted by prior recalls involving over-inflation and ruptures associated with defective Takata airbags, which have impacted nearly 14 million vehicles.
On February 1, a seventh death was linked to an exploding Takata airbag in a Honda Accord vehicle. Thirty-five year old Carlos Solis, of Spring, Texas, was found dead in his vehicle after being involved ina minimal damage car accident, which prompted the airbags to deploy. The investigation has not determined the cause of death at this time, but the NHTSA recorded that the Honda vehicle was subject to a 2011 recall for driver's side airbags and records show the repair was never issued.
The Takata airbag recalls have been issued by at least 10 automakers, but Honda has been the hardest hit. The japanese auto maker was recently fined a record $70 million by the NHTSA for failing to report 1,700 injury and fatality reports to the agency as required by federal law. The NHTSA learned of their compliance failure when researching Takata related consumer complaints. According to the NHTSA, Honda blamed the matter of "inadvertent data entry or computer programming errors" as the reason for not following mandated reporting procedures.
With so many vehicles impacted by the airbag recall, automakers and parts suppliers have been forced to farm out to other parts suppliers for help, but even the manufacturer's best estimates suggest that some airbags may not be replaced for two years.
As a result of injuries and deaths associated with the defective airbags, a growing number of Takata airbag lawsuits. At least 50 different proposed airbag class action lawsuits across 18 different U.S. District Courts have been filed.
Larry

December 5, 2016 at 1:58 pm

I received an automobile airbag & seat belt recall from Chrysler a few weeks ago and contacted them to urgently fix the problem due to I worried about the safety of my kids riding in the vehicle. They haven't fixed the problem nor has they offered me a rental from their dealership after harassing them about the problem. How may I handle this issue?
"*" indicates required fields