Accidental Drug Exposure Affects Tens Of Thousands Of Young Children: Report
April 18, 2018
By: Martha Garcia
More than 30,000 U.S. children under the age of 5 are accidentally exposed to addictive substances each year, including narcotic painkillers and other medications that may cause serious or life-threatening side effects, according to the findings of a new report. 
The National Center on Addiction and Substance Abuse released a new report on April 10, focusing on the tens of thousands of children affected by addictive substances, which many adults frequently take for prescription or recreation.
The report, Childhood Poisoning: Safeguarding Young Children from Addictive Substances, used data from the American Association of Poison Control Centers (AAPCC) and other sources to determine the dangers addictive substances pose to young children.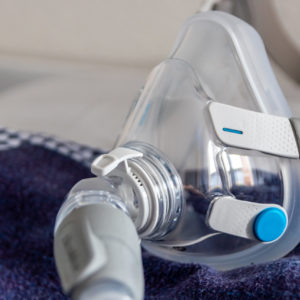 Did You Know?
Millions of Philips CPAP Machines Recalled
Philips DreamStation, CPAP and BiPAP machines sold in recent years may pose a risk of cancer, lung damage and other injuries.
Learn More
In 2016, a total of 30,520 children under the age of 6 were exposed to the toxic effects of marijuana, nicotine, alcohol, caffeine, prescription medications and illicit drugs.
Narcotic painkillers were of particular concern, considering exposure to prescription opioids increased 93% each year over a nine-year period. The increases come amid a worsening opioid crisis across the nation. In fact, two-thirds of drug overdose deaths in the U.S. involve opioid painkillers.
The crisis is disproportionately affecting children and teens, according to health experts. Hospital admissions involving children suffering opioid related injuries have skyrocketed in recent years. A report published last year indicated many teens and kids were admitted to the ER with signs of opioid addiction or dependency.
The new report notes that half of emergency room visits involving children under 5 involved prescription drug exposure to pills like Oxycontin, Vicodin, and Xanax.
Additionally, exposure to marijuana also increased over an eight-year period. Exposure to children 5 and younger increased 148% over that time period. Children younger than 3 accounted for 78% of poison control calls involving marijuana. This was most often from ingesting marijuana edibles, which are highly potent.
Calls to poison control centers concerning electronic cigarettes increased more than 1,400% over three years. One study indicated poisonings increased 1,500% between 2013 to 2015 and resulted in the death of one child.
Another study indicated more than 1,000 reports involving liquid nicotine exposures were logged for the first half of 2016. The new report noted half of the calls about e-cigarette liquid and 95% of calls about tobacco cigarettes involved children under the age of 5.
Exposures also involved alcoholic beverages, which have increased every year since 2012, and account for one in four calls to poison control centers that involve alcohol.
Researchers warn exposures to these addictive substances are increasing as manufacturers are making the items more appealing to children. Marijuana is commonly sold as edibles, which are manufactured as candy, like gummy bears and lollipops, or brownies and cookies. Alcohol is also often sold as in fruity flavors in cans that resemble soda and juice.
E-cigarette liquid is sold in candy-like flavors that smell and taste like cherry, fruit punch, and vanilla soda. As a result of the appealing flavors, e-cigarettes increase the risk a child may vape or smoke traditional cigarettes. To that end, e-cigarettes are the most popular form of tobacco among teens in the U.S.
"The nation is failing to protect babies and preschoolers from addictive substances," researchers warn.
Ingesting addictive substances, like Vicodin, marijuana edibles, and e-cigarette liquid can cause life-threatening effects such as seizures, respiratory problems, coma and even death. Less severe side effects include, nausea, vomiting, diarrhea, and disorientation.
"Our nation is currently experiencing an addiction crisis and children are the youngest victims," Dr. Linda Richter, Director of Policy Research and Analysis at CASA and lead researcher said in a press release. "Babies and preschoolers should not be getting their hands on nicotine, alcohol, caffeine, marijuana, heroin or prescription medications."
"*" indicates required fields