Actonel "Drug Holidays" May Carry Increased Hip Fracture Risks: Study
January 19, 2022
By: Russell Maas
While prior research has suggested that long-term users of bone strengthening drugs like Fosamax and Actonel should take breaks from the medications, the findings of a new study suggests that certain users who take so-called "drug holidays" may be left at an increased risk of experiencing hip fractures.
Fosamax (alendronate), Actonel (risedronate) and other bisphosphonates are widely used treatments among individuals with osteoporosis, intended to strengthen bones and reduce the risk of fractures associated with general weakening of the bones. However, the medications have also been linked to several potentially serious side effects, including atypical bone fractures which may occur with no trauma at all, as well as a painful and debilitating condition known as osteonecrosis of the jaw, involving deterioration of the jaw bone.
Prior research has suggested that "drug holidays", where patients stop taking the medication for a period of time, may reduce the risk of long-term use side effects. Such breaks are generally believed to be a way to reduce the risk of side effects, while still helping prevent fractures associated with osteoporosis. However, Actonel has a much shorter half-life than Fosamax, raising questions about the length of residual fracture provided during breaks in taking the drugs.
In a study published this month in the Annals of Internal Medicine, Canadian researchers examined the hip fracture rates among long-term users of Actonel and Fosamax who took a drug holiday, finding that there was a greater risk of hip fractures with Actonel, when compared to users of Fosamax.
Researchers collected data from Province-wide health care administrative databases on 25,077 pairs of individuals 65 years of age or older who had a medical history of long-term risedronate (Actonel) therapy and alendronate (Fosamax) therapy with a drug holiday, and experienced a fracture during a break in using the medication.
According to the findings, both Fosamax and Actonel had similar risks of patient suffering hip fractures following a two year drug holiday. However, following the second year of stopping therapy, Actonel patients had a 3.6% risk of suffering hip fractures whereas Fosamax patients had a 3.0% chance of suffering hip fractures.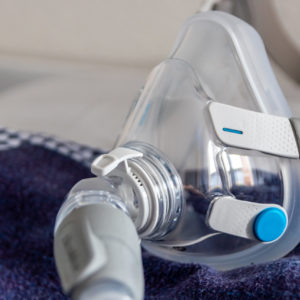 Did You Know?
Millions of Philips CPAP Machines Recalled
Philips DreamStation, CPAP and BiPAP machines sold in recent years may pose a risk of cancer, lung damage and other injuries.
Learn More
Although the difference at two years was not noted as significant by researchers, after a three year drug holiday, Actonel patient's risk of hip fractures soared to 18%, while Fosamax users risk of hip fracture only increased by 0.6%.
The study suggests those taking risedronate osteoporosis medications such as Actonel and Atelvia should be reevaluated by their primary care physicians after a two year drug holiday, recommending bone density measurements and screenings throughout the duration of the break in therapy.
Fosamax Fracture Lawsuits
Merck & Co., Inc. currently faces more than 4,000 Fosamax femur fracture lawsuits filed by former users throughout the United States, which all include similar allegations that the drug maker failed to previously provide adequate warnings for consumers or the medical community about the risk of atypical fractures, and importance of taking drug holidays after long-term use.
Most of the lawsuits over Fosamax were filed by users of the medication before 2010, when the FDA required Merck to add new warnings about the risk of bone fractures.  These warnings provided new information for consumers and the medical community about the importance of identifying symptoms of new hip or groin pain, which could occur before an atypical fracture of the femur.
The complaints allege that Merck knew or should have known about these risks long before the warnings were provided, and claim that if adequate information had been provided to users and the medical community plaintiffs could have avoided suffering complete fractures on Fosamax by avoiding the medication or stopping use earlier.
After the U.S. District Judge presiding over the litigation initially dismissed hundreds of cases, finding that the claims were pre-empted by federal law, a U.S. Supreme Court decision reinstated the cases in 2019, and they are currently pending before the trial judge to reconsider whether the FDA would have allowed Fosamax to make a warning label update prior to 2010.
"*" indicates required fields