Actos Bladder Cancer Lawsuits Top 120 as MDL Panel Prepares to Meet
November 30, 2011
By: Staff Writers
A panel of federal judges is scheduled to meet tomorrow in Savannah, Georgia to hear oral arguments over whether all federal Actos bladder cancer lawsuits should be consolidated under one judge for pretrial proceedings as part of an MDL, or multidistrict litigation. 
Over the weeks leading up to this hearing, the number of Actos complaints filed in federal district courts throughout the Unites States has mounted quickly, with at least 120 lawsuits currently associated with proposed MDL docket.
All of complaints were filed on behalf of individuals who allegedly developed bladder cancer from Actos. The lawsuits allege that Takeda Pharmaceuticals failed to adequately research their type 2 diabetes drug or warn about the potential bladder cancer side effects of Actos.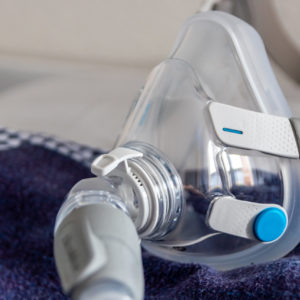 Did You Know?
Millions of Philips CPAP Machines Recalled
Philips DreamStation, CPAP and BiPAP machines sold in recent years may pose a risk of cancer, lung damage and other injuries.
Learn More
The first Actos bladder cancer lawsuit was filed on July 29, 2011, but the number of cases has risen sharply over the past four months, as a number of Actos lawyers have been running advertisements that caused former users realize that their cancer may have been caused by the use of Actos.
A motion to consolidate the Actos bladder cancer litigation was filed on August 31, by plaintiff Glen Weant and his wife, Nina. At that time, only 11 lawsuits pending in 8 different federal district courts were idenified.
Weant requested that the federal Actos litigation be transferred to the U.S. District Court for the Southern District of Illinois before Judge G. Patrick Murphy. Since then, additional plaintiffs have filed responses proposing other U.S. District Judges to preside over the litigation.
Although Takeda's attorneys agree that an Actos MDL should be formed to prevent contradictory rulings and duplicative discovery, the drug maker has proposed that the cases be consolidated in the Northern District of Illinois, where the drug maker is headquartered and where much of the company's records are located. As an alternative, the drug maker proposed the Western District of Louisiana as an appropriate location for the Actos MDL to be centralized.
According to a response filed by Takeda on September 29, the drug maker was aware of 54 cases filed in federal district courts throughout the United States. However, in the subsequent two months, it appears that the number of complaints has more than doubled.
Actos (pioglitazone) was approved by FDA to treat Type 2 Diabetes in July, 1999. It is a once-a-day pill that increases the body's sensitivity to insulin. The medication has grown in popularity in recent years, generating $4.3 billion in sales last year.
FDA officials began reviewing the potential risk of Actos bladder cancer problems in September 2010, after interim data from an on-going 10 year study found that users may face an increased risk the longer they take the drug.
Daniel

December 15, 2011 at 4:07 pm

Actos is produced by Takeda Industries and co-marketed by Eli Lilly. Eli Lilly Zyprexa can *cause* diabetes. I took Zyprexa a powerful Lilly schizophrenic drug for 4 years it was prescribed to me off-label for post traumatic stress disorder was ineffective costly and gave me diabetes. Eli Lilly's #1 cash cow Zyprexa drug sale $40 billion dollars so far,has a ten times greater risk of causing t[Show More]Actos is produced by Takeda Industries and co-marketed by Eli Lilly. Eli Lilly Zyprexa can *cause* diabetes. I took Zyprexa a powerful Lilly schizophrenic drug for 4 years it was prescribed to me off-label for post traumatic stress disorder was ineffective costly and gave me diabetes. Eli Lilly's #1 cash cow Zyprexa drug sale $40 billion dollars so far,has a ten times greater risk of causing type 2 diabetes over the non-user of Zyprexa. So,here we have a conflict of interest that this same company Eli Lilly also is a big profiteer of diabetes treatment. (Actos works as an insulin *sensitizer*) Sooooo,Eli Lilly pushes a drug (Zyprexa) that can cause diabetes.... then turn around sell you the drugs (Actos) to treat the diabetes that in turn can cause cancer! What a terrible conflict of interest! -- Daniel
"*" indicates required fields