Testimony of Actos Plaintiffs With Severe Health Problems To Be Preserved
January 11, 2013
By: Austin Kirk
As an increasing number of individuals who are suffering bladder cancer from Actos grow sicker, a federal judge has issued an order establishing how testimony may be preserved for those who may not survive long enough to see their case reach the inside of a courtroom.
Actos is a popular type 2 diabetes drug manufactured by Takeda Pharmaceuticals, which has been linked to an increased risk of bladder cancer after long-term use.
Hundreds of individuals throughout the United States are pursuing an Actos lawsuit against Takeda after developing bladder cancer from side effects of the medication. In the federal court system, the Actos litigation has been consolidated for pretrial proceedings before U.S. Judge Rebecca F. Doherty, in the Western District of Louisiana as part of an MDL, or multidistrict litigation..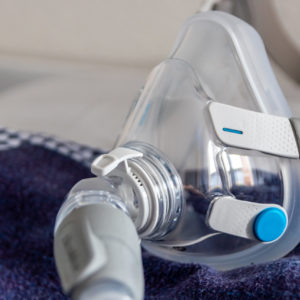 Did You Know?
Millions of Philips CPAP Machines Recalled
Philips DreamStation, CPAP and BiPAP machines sold in recent years may pose a risk of cancer, lung damage and other injuries.
Learn More
On January 8, a Case Management Order (PDF) was issued in the MDL establishing the protocol for taking and recording testimony from individuals whose health has deteriorated to the point that they may soon no longer be competent to testify or may not survive until their case goes to trial.
To ensure that all parties are given a fair opportunity to provide testimony, the court has established the procedure for taking in extremis depositions of individuals who have reached, or are expected to reach within the next six months, a condition where they will no longer of providing testimony competently in a deposition. In addition, depositions to perpetuate testimony will be taken in cases where individuals are not expected to survive beyond the next six months.
"Many plaintiffs in these proceedings have allege that they suffer from serious health conditions," wrote U.S. Magistrate Judge Patrick J. Hanna in the order. "Should any counsel (for a plaintiff or for the defendants) become aware that a party's or witness' health has deteriorated to the point that his or her competency or survival is at risk, counsel is under a good faith obligation to comply with the terms of this Order."
Attorneys involved in the Actos bladder cancer lawsuits have been ordered to provide notice to opposing counsel as soon as possible after learning about a plaintiff's or witness's severe health problems, which must be accompanied by a letter from the treating physician if a plaintiff is seeking to perpetuate deposition testimony.
In judicial proceedings, it is common to allow early depositions to preserve the testimony of individuals who are aged or informed. However, the Actos bladder cancer litigation poses a unique challenge given the large number of plaintiffs who are suffering the life-threatening illness.
More Than 1,000 Actos Lawsuits Filed By Individuals with Bladder Cancer
Takeda Pharmaceuticals faces more than 1,000 bladder cancer lawsuits over Actos that have been filed in state and federal courts throughout the country, with many expecting that there may eventually be more than 10,000 complaints filed on behalf of former users of the diabetes drug.
All of the lawsuits involve similar allegations that Takeda failed to adequately research the risk of cancer from Actos or provide proper warnings for consumers or the medical community. In June 2011, the FDA required Takeda to add new warnings for consumers about the increased risk of bladder cancer, after interim data from a long-term study demonstrated a higher incidence of cancer among Actos users.
If bladder cancer is detected in the earliest stages, there is generally believed to be a 98% survival rate, meaning the person lived for at least five more years following diagnosis. However, that number drops to 88% when bladder cancer hits Stage I, 63% for State II, 46% for Stage III, and only 15% survive when diagnosed with Stage IV bladder cancer.
A small group of cases in the federal Actos MDL are being prepared for early trial dates, known as "bellwether" trials, because the outcomes are often useful in gauging how juries are likely to respond to certain evidence and may ultimately lead to an Actos settlement agreement. However, the first trials are not expected to begin until November 2014.
In California state court, an Actos lawsuit is set for trial to begin on February 19, 2013, which is expected to be the first case in the country to reach a jury.
"*" indicates required fields