Airbag and Seatbelt Failures Lead to NHTSA Investigation Impacting 12.3 Million Vehicles
April 24, 2019
By: Russell Maas
Auto safety regulators have launched an investigation into reports of problems with airbags in vehicles sold by several major manufacturers, which may impact more than 12 million vehicles equipped with airbags from one supplier.
The U.S. National Highway Traffic Safety Administration (NHTSA) indicates that several fatalities have been reported in automobile accidents, where the electronic airbag control unit failed to lock the seatbelt pretensioners and deploy airbags that may have prevented injuries.
In a investigation summary (PDF) opened on April 19, the agency indicates that it is investigating the risk of seatbelt and airbag failures in vehicles equipped with air bag control units supplied by German auto parts giant ZF, which may experience electrical failures that prevent the air bags from deploying.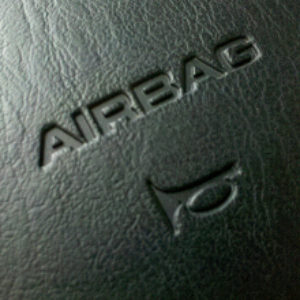 A preliminary investigation was opened last year by collecting field data indicating the control units may experience an electrical overstress due to wiring interference produced by a crash, causing the airbag to fail on impact.
The NHTSA Office of Defects Investigation (ODI) escalated the investigation to an Engineering Analysis, which will expand the scope of the investigation to include the parts distributor, manufacturers, and all vehicles that were equipped with similar electronic air bag control units to determine if there is a safety defect warranting a recall.
The investigation will include various models and years of Fiat Chrysler, Honda, Hyundai, Kia, Mitsubishi and Toyota vehicles all equipped with similar electronic control units supplied by the German auto parts manufacturer ZF TRW Automotive Holdings Corporation.
The most recent adverse events involving the ZF TRW air bags both came from owners of Toyota vehicles involved in substantial front end crashes, one of which resulted in a fatality. In both incidents the vehicles Event Data Recorder determined the air bag control units were unresponsive during the crash.
Airbag Control Safety Problems
Wiring interference causing air bag and pretensioner failure has been common over the last several years. In 2016, Fiat Chrysler recalled 1.43 million 2010 through 2014 Chrysler 200 and Chrysler Sebring and Dodge Avenger, 2010 through 2014 Jeep Compass and Jeep Patriot and 2010 through 2012 Dodge Caliber models. This recall was issued to correct a wiring defect following three crash reports resulting in fatalities due to the air bags not deploying.
In 2018, Hyundai recalled 425,000 2011 Sonata vehicles and 2012 through 2013 Kia Forte models to fix a wiring defect that could interfere with the air bags. The defect was potentially linked to at least four fatalities in which either the seat belt pretensioners or air bags failed to deploy.
The latest investigation is still ongoing and officials are working to determine if these previously recalled models should fall under the current ZF TRW investigation.
The investigation marks the second largest air bag related issue since more than 56 million Takata airbags were recalled over last several years, with another 10 to 15 million scheduled to be recalled in the coming years. The inflators were recalled after discovering they may unexpectedly explode under certain conditions, such as high humidity, causing the airbag to over-inflate and send shrapnel flying into the passenger compartment of the vehicle.
The Takata recall series has impacted at least 19 automobile manufacturers making up over 95% of the U.S. vehicle fleet. The ammonium nitrate inflators have been linked to at least 16 fatalities and hundreds of injuries as the NHTSA continues to oversee the recall and repair schedule.
"*" indicates required fields