Federal Consolidation Sought For Amiodarone Toxicity Lung Damage Lawsuits
March 08, 2016
By: Irvin Jackson
With a growing number of lawsuits filed throughout the federal court system against Wyeth and other manufacturers of the heart drug amiodarone, involving allegations that side effects caused users to suffer severe lung damage, a motion filed with the U.S. Judicial Panel on Multidistrict Litigation (JPML) seeks to centralize the litigation before one judge for coordinated pretrial proceedings. 
According to allegations raised in amiodarone toxicity lawsuits, the popular medication originally sold as Coradrone by Wyeth, and now widely available as a generic, has been promoted "off-label" for treatment of atrial fibrillation, without providing adequate warnings for consumers and the medical community.
In a motion to transfer (PDF) filed with the U.S. JPML on March 3, plaintiff Heather Moore Cook, as the executor of the estate of Mal M. Moore, requested that all amiodarone lawsuits filed in U.S. District Courts nationwide be consolidated to prevent duplicative discovery, avoid contradictory rulings from different judges and to serve the convenience of the parties, witnesses and the courts.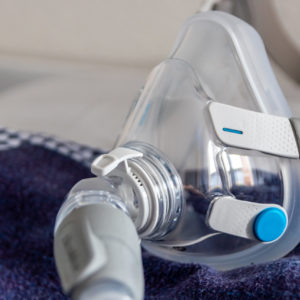 Did You Know?
Millions of Philips CPAP Machines Recalled
Philips DreamStation, CPAP and BiPAP machines sold in recent years may pose a risk of cancer, lung damage and other injuries.
Learn More
All of the complaints raise common allegations that Wyeth, and the generic manufacturers that followed, promoted amiodarone as a first-line atrial fibrillation drug despite risks of amiodarone toxicity causing pulmonary fibrosis and other forms of lung damage, such as shortness of breath, wheezing, coughing, fatigue and depression.
Coradrone and generic amiodarone has never been approved for treatment of atrial fibrillation, and the FDA has sent a number of warning letters to Wyeth ordering it to curb its advertisements. While doctors are able to prescribe approved medications for any purpose they see fit, drug makers are not allowed to promote such "off-label" uses until they have submitted sufficient data to establish that the medication is safe and effective for that indication.
Amiodarone was first approved in the 1980s, as a last-ditch emergency treatment of ventricular tachycardia. The brand name drug Coradrone went off-patent in 1998, and a number of generic equivalents have been introduced, including medications manufactured by Sandoz, Eon and Novartis.
The motion to transfer and recent lawsuits indicate that the drug was provided without the required medication guide that would have warned patients about the potential lung damage risks and that the drug was not approved for atrial fibrillation.
"Defendant Wyeth's campaigns were so pervasive and effective that for an entire generation of physicians, the drug wrongfully became a first line therapy for atrial fibrillation because physicians were not warned of many of the potential dangers of the drug," the motion states. "Millions of atrial fibrillation heart patients, including each of the plaintiffs, have received amiodarone without the benefit of the Medication Guides and for off label purposes other than ventricular tachycardia."
One of the more recent amiodarone toxicity lawsuits was filed in the Northern District of California on March 1, by Raymond J. Collette. According to the complaint (PDF), Collette was prescribed amiodarone for atrial fibrillation and never received a medication guide as mandated by FDA regulations. He was subsequently diagnosed with pulmonary fibrosis, a thickening of tissues in the lungs, which the lawsuit blames on amiodarone use.
"On personal knowledge, at the time Amiodarone was prescribed to him, Plaintiff was not aware that the FDA had not approved Amiodarone for the treatment of atrial fibrillation," the lawsuit states. "Nor did Plaintiff receive the FDA-mandated Medication Guide to be distributed with each prescription of Amiodarone that warns the user of the extremely dangerous, potentially life-threatening complications associated with Amiodarone."
The motion filed last week with the U.S. JPML recommends that all amiodarone toxicity lung damage lawsuits filed throughout the federal court system be transferred to the Western District of Texas, where a number of cases are already pending.
Image Credit: test caption
Kevin

August 26, 2023 at 5:43 pm

I have been taking amiodarone for two years now. During that time I have developed blurred vision and halos appear. I have also developed anxiety, involuntary movement in my upper and lower extremities, irregular heart rhythm, fainting, dizziness, depression, impotence and a constant feeling of being unwell. I have to see an eye specialist and a neurologist. I am now under the care of a psychiatri[Show More]I have been taking amiodarone for two years now. During that time I have developed blurred vision and halos appear. I have also developed anxiety, involuntary movement in my upper and lower extremities, irregular heart rhythm, fainting, dizziness, depression, impotence and a constant feeling of being unwell. I have to see an eye specialist and a neurologist. I am now under the care of a psychiatrist and therapist. I believe amiodarone is the cause

Sandra

December 14, 2022 at 10:05 pm

Shortness of breath-Loss of weight-Can't gain weight-vision problems Was given the drug without my consent and was not told of the horrible side effects.

Deiadra

February 18, 2022 at 8:06 am

I to was giving amiodarone after quiddripple heart surgery. I was giving the drug with no info on the dangers it could cause nor was I giving any info or any pamphlet telling me it was a last resort drug. Now my lungs are severely damaged and I'm told no cure has been found. I feel like my life has been stolen from me with the time they say after this monster drug is 3-5 yrs. I've called all over [Show More]I to was giving amiodarone after quiddripple heart surgery. I was giving the drug with no info on the dangers it could cause nor was I giving any info or any pamphlet telling me it was a last resort drug. Now my lungs are severely damaged and I'm told no cure has been found. I feel like my life has been stolen from me with the time they say after this monster drug is 3-5 yrs. I've called all over stayed and attorneys say they can't take the case because it's too hard to prove. I don't understand that. My lungs were in good shape and now my quality of life has been stolen from me what more does anyone need to know I was given no information how dangerous this drug was I was given no pamphlet I was not talked to it by my cardiologist of what things could happen with this drug could cause I was just giving the drug and I trusted my cardiologist I need help because I know I'm going to die with this they say there's no cure and there's no reversal I need help please someone I know can help me I just haven't found the right person some of you I'll even give my phone number if you need it my email is d e i a d r a f @gmail.com I live in Kearney Missouri 64060 where I was treated at both with my heart surgery and now I'm seeing this pulmonologist he's the one that found that the amiodarone had caused all this damage I saw the view of my lungs and it's scary can somebody please help me please thank you

Jean

May 19, 2021 at 9:55 pm

Was prescribed amiodarone after a brief episode pf AFib. Repeatedly told my Dr about shortness of breath. Went to the hospital for a knee replacement - supposedly an overnight stay - and after surgery started coughing blood. I had severe edema all over my body including my lungs and was hospitalized for 3 months. I now have pulmonary fibrosis, bronchiectasis, and other complications. My health i[Show More]Was prescribed amiodarone after a brief episode pf AFib. Repeatedly told my Dr about shortness of breath. Went to the hospital for a knee replacement - supposedly an overnight stay - and after surgery started coughing blood. I had severe edema all over my body including my lungs and was hospitalized for 3 months. I now have pulmonary fibrosis, bronchiectasis, and other complications. My health is ruined.

Ardean

January 15, 2020 at 10:53 pm

I just wish someone could be accountable for taking my freedom of life. I am not even 60 and the amiodarone toxicity have left me in tears every day. Fighting everyday for life. I am so sorry for the pain this medication has caused so many people, something should be done. Never did they keep check on my lungs, they always told me my lungs sound great, I don't get told that anymore. I took pr[Show More]I just wish someone could be accountable for taking my freedom of life. I am not even 60 and the amiodarone toxicity have left me in tears every day. Fighting everyday for life. I am so sorry for the pain this medication has caused so many people, something should be done. Never did they keep check on my lungs, they always told me my lungs sound great, I don't get told that anymore. I took pride in how long I could swim into the deep, not anymore. Once you go on this medication they should check you like they do when you are on blood thinners. I hope everyone that has been effected can find those who are responsible for this accountable.

Charles

March 7, 2019 at 3:44 pm

I asked the doctor to take me off amiadarone I recently went back on amiodarore after 5 major shocks My beating was bad getting pain in liver kidney and just feeling Is there no substitute for this deadly medicinr

Mark

November 28, 2018 at 6:28 pm

As I write this, I'm struggling with breathing. It was given to me by I V labor day weekend 2018, It did help subside my rhythm issues. After taking 800 mg per day for 50 days I couldn't take it anymore. I was losing ground each day. I am out of breath doing simple tasks. The Dr. then cut me back to 400mg on the 19th of October. I cut that in half and only took 200mg and on November 1st I met w[Show More]As I write this, I'm struggling with breathing. It was given to me by I V labor day weekend 2018, It did help subside my rhythm issues. After taking 800 mg per day for 50 days I couldn't take it anymore. I was losing ground each day. I am out of breath doing simple tasks. The Dr. then cut me back to 400mg on the 19th of October. I cut that in half and only took 200mg and on November 1st I met with the PA of the cardio Dr. That did my Ablation on September 26th . She took off this medication and Digoxin I haven't recovered. I'm looking for answers. This medication I feel killed my mother in law. She became Ill in November 2016 and died in February 2017. Looking back I saw her lose ground everyday. It makes sad that this should have never happened . THIS DRUG IS POSION ! DO NOT TAKE ! IT WILL KILL YOU!

Elizabeth

June 25, 2018 at 11:56 pm

My mother is currently in the hospital with multiple signs of liver density and issues such as APT. She is probably not going to survive. I would be interested in information about your lawsuit.

Erika

February 12, 2018 at 9:54 pm

My father had quadruple bypass in April 2006. He was given Amiodarone for slight a-fib during his surgery. He recovered perfectly except for extreme chest pain and constant shortness of breath. We did not find out for years that my father had interstitial lung disease due to Amiodarone toxicity. He suffered until his death on September 23, 2014. He was only 68 yrs old. He left behind 4 grieving da[Show More]My father had quadruple bypass in April 2006. He was given Amiodarone for slight a-fib during his surgery. He recovered perfectly except for extreme chest pain and constant shortness of breath. We did not find out for years that my father had interstitial lung disease due to Amiodarone toxicity. He suffered until his death on September 23, 2014. He was only 68 yrs old. He left behind 4 grieving daughters. He owned his own business he had a wonderful life. He had to give up everything because of this horrible drug and all of us had to watch him painfully suffer until his death. He has missed out on so much. He would have recovered just fine from his bypass and probably would have lived many more years. I hate to see all of the posts and people affected by the drug. I don't understand why they just continue to use it and kill innocent people.

Amy

February 11, 2018 at 12:32 am

My mother died nine years ago from Amiodarone toxicity which was the cause of death on her death certificate. She could barely breathe the last four months of her life and the doctors could not figure out why. I'm sure if they had a Medication Guide then they would have know it was from Amiodarone toxicity. She collapsed one morning at home and my Dad rushed her to the hospital. She was admitted a[Show More]My mother died nine years ago from Amiodarone toxicity which was the cause of death on her death certificate. She could barely breathe the last four months of her life and the doctors could not figure out why. I'm sure if they had a Medication Guide then they would have know it was from Amiodarone toxicity. She collapsed one morning at home and my Dad rushed her to the hospital. She was admitted and put on a ventilator, went comatose and died two weeks later. The worst two weeks of my life and I lost my very best friend because of this horrendous drug!

Gail

November 23, 2017 at 4:23 am

53 year old son had successful aortic aneurysms repair in June 2015. Had Afib only during surgery. Sent home on Amiodarone by mouth 200 mg twice a day. Preop Passed Pulmonary Function Test "like an 18 yr old lungs" my son went to ER December 01,2015 iwith an oxygen percent of 73%. He died a terrible death on December 20, 2015 Amiodarone turned his great lungs into cement. He died a terrible de[Show More]53 year old son had successful aortic aneurysms repair in June 2015. Had Afib only during surgery. Sent home on Amiodarone by mouth 200 mg twice a day. Preop Passed Pulmonary Function Test "like an 18 yr old lungs" my son went to ER December 01,2015 iwith an oxygen percent of 73%. He died a terrible death on December 20, 2015 Amiodarone turned his great lungs into cement. He died a terrible death. Daily chest X-rays showed typical popcorn/ hazy lung fields getting worse each morning. No one mentioned Amiodarone lung toxicity except me. My only son is dead now, and no attorney will fight for my son because Pulmonary Fibrosis was not mentioned in charting or death certificate. No autopsy was done. Birth certificate said ARDS DUE TO INSUFFICIENT RESPIRATORY 💔

Susan

November 1, 2017 at 2:10 am

Join the conversation about Amiodarone on Facebook. Search for Stop Amiodarone on FB to read the first hand accounts of this drug.

Richard

October 10, 2017 at 6:56 am

Had bypass surgery 08/18/2017. Had terrible episode of a-fib on 08/25/2017 while still admitted in hospital. An IV was started and liquid amiodarone was administered. On 08/27/2017 was discharged from hospital and made it 30 hours before going back to ER on 08/28/2017 due to difficulty breathing from fluid buildup in lungs. Ended up admitted for another 7 days with a drain tube drilled into the le[Show More]Had bypass surgery 08/18/2017. Had terrible episode of a-fib on 08/25/2017 while still admitted in hospital. An IV was started and liquid amiodarone was administered. On 08/27/2017 was discharged from hospital and made it 30 hours before going back to ER on 08/28/2017 due to difficulty breathing from fluid buildup in lungs. Ended up admitted for another 7 days with a drain tube drilled into the left side of my back. I was told all this was side effects of heart bypass surgery and not uncommon. Heart surgeon said I had COPD....why would amiodarone be prescribed to someone with lung abnormalities in the first place when there are lots of AFib medicines on the market? I NEVER got any explanation of side effects of this horrible drug. I am still dealing with the fallout from this garbage drug ie shortness of breath, lack of appetite, nausea, weight loss, irritability, dry cough just to name a few. Now that I've been researching this junk, I discovered that it may take months to clear this garbage out of my system albeit I am no longer taking it. I only hope and pray that I don't have permanent damage in my lungs and liver and thyroid. I personally don't have to worry about my kidneys as I am already a dialysis patient. This little fact brings up another question...why would this lousy drug be prescribed to a dialysis patient, knowing that the side effects could rapidly take my life?

Brenda

September 18, 2017 at 1:09 pm

My father was taking Amiodarone, my father started with not being able to breathe, coughing, and very fatigued. He was diagnosed with fluid on his lung, he needed to stop his Coumadin to have the fluid removed, 1.5 pints was removed from his lung and Coumadin then resumed, still not feeling any better and still short of breath, coughing and pain in his leg and foot from a blood clot that develo[Show More]My father was taking Amiodarone, my father started with not being able to breathe, coughing, and very fatigued. He was diagnosed with fluid on his lung, he needed to stop his Coumadin to have the fluid removed, 1.5 pints was removed from his lung and Coumadin then resumed, still not feeling any better and still short of breath, coughing and pain in his leg and foot from a blood clot that developed. He needed emergency surgery, the clot that was removed was from his groin to his knee, and immediately after surgery he went into cardiac arrest and placed on a ventilator for 36 hours. We thought he was on his way to recovery. He was discharged from hospital and 1 week later readmitted again, with shortness of breath, fatigue, coughing. There was significant weight loss from not being able to eat due to choking and a thyroid dysfunction. Two more pints of fluid removed from his lungs. Prednisone has been started to counteract the damage done by this medicine. My father's blood sugar is now uncontrolled by the Prednisone therapy. Our father had very active life and until the side effects of this drug his life is literally ruined. At this point our father will never be the same. He will not be able to do anything for himself, my father is very embarrassed by this. The only thing my mother and her children can do is watch him slowly die from this drug.

Ricky

September 8, 2017 at 10:44 pm

My mother passed away on July 25th 2017 from taking Amiodarone. The drug destroyed her lungs!! Cause of death based on her death certificate is Interstitial Lung Disease. She was given the drug for afib.

vernell

August 26, 2017 at 5:25 pm

this is a continue from my previous commit I also was prescribed 400mg of this medication and had uncontrollable shaking of my hands and diagnosed with a mass

Tom R.

August 21, 2017 at 2:30 am

was given 400MG of Amiodarone after having a convergent ablation I started having this cough and need to clear my throat, then developed bad itching at night . My Cardiologist took me off the medication. Shortly there after i started coughing up blood and dark brow phlegm My cardiologist thought it was from my a fib did, chest x ray saw something and did a CT scan. said I had Pneumonia. sent me to[Show More]was given 400MG of Amiodarone after having a convergent ablation I started having this cough and need to clear my throat, then developed bad itching at night . My Cardiologist took me off the medication. Shortly there after i started coughing up blood and dark brow phlegm My cardiologist thought it was from my a fib did, chest x ray saw something and did a CT scan. said I had Pneumonia. sent me to a pulmonologist. He started me on antibiotics and prednisone which did not seem to have any affect stopped prednisone now after 4 months back on prednisone and going down hill. cannot get O2 company to set up portable concentrator, waiting on calls from national jewish. feels like everyone is covering this up and there is no help no justice only remorse and a feeling of being condemned to death. Was pretty active before this now cannot walk across the room.

Leigh

August 3, 2017 at 4:35 pm

In October of 2016 our mother was prescribed Amiodarone after a 2 day hospital stay for A-fib. On March 15, 2017 she was admitted to the hospital for what we thought was pneumonia. After numerous tests and no definitive diagnosis, she was moved to intensive care and incubated. The reason for the move according to the doctor was "to give her lungs a rest." After 24 hours in intensive care, the do[Show More]In October of 2016 our mother was prescribed Amiodarone after a 2 day hospital stay for A-fib. On March 15, 2017 she was admitted to the hospital for what we thought was pneumonia. After numerous tests and no definitive diagnosis, she was moved to intensive care and incubated. The reason for the move according to the doctor was "to give her lungs a rest." After 24 hours in intensive care, the doctor suspected Amiodarone induced lung disease. She died March 26th. Cause of death Pulmonary Fibrosis. For Five months she complained to her physician about shortness of breath, dizziness, and general malaise. Complaints were ignored. Shame on the drug manufacturer for allowing such a dangerous drug to remain on the market and the doctors who prescribe this medication for not following up with patients to make sure the drug is not causing irreversible damage.

Kim

June 4, 2017 at 7:13 pm

My mother was prescribed this amiodaron after heart surgery. Heart surgery went great.. this medicine attacked her liver, kidneys and lung.. she was place on life support and died 30 days later.

Cathy

May 21, 2017 at 1:01 pm

My mother had atrial fib back in 2003, she was given amiodarone and never had pulmonary testing. She had knee surgery in April 2004 which sped up the affects of the drug. She died May 22, 2004 due to pulmonary toxicity. No one ever told us of the possible side effects! I now warn everyone that has heart issues about the drug!

Eric

May 17, 2017 at 6:08 pm

In March of 2015 I was put on 200mg amiorodarone.in Sept of that year started vision loss and eye doc showed me a pic of my cornea.after that I was continually dizzy and very sensitive to sunlight.Strange on March 8 2016 after my continous complaints about vision my cardiologist discontined it with no explanation why it was stopped.also 3 months ago was put on a statin which I read today the FDA s[Show More]In March of 2015 I was put on 200mg amiorodarone.in Sept of that year started vision loss and eye doc showed me a pic of my cornea.after that I was continually dizzy and very sensitive to sunlight.Strange on March 8 2016 after my continous complaints about vision my cardiologist discontined it with no explanation why it was stopped.also 3 months ago was put on a statin which I read today the FDA sys never should have been taken with amiorodarone.was at cardiologist on April 15th and he said it could take up to four months to get rid of it.ive been admitted to hospital 6 times in the past year for not being able to breathe.prior to this drug being started although my heart has a low ejection rate I used to have quality of life which vanished after this drug.my to rimary care doctor said on March 11th 2017 I should never been prescibed this drug .why did Walmart pharmacy or cardiligist never explain the risks of this drug.

Jean

May 14, 2017 at 10:35 am

Husband passed away April 2,2017. Lung doctor said he had amiodarone lung toxicity.(.In hospital-icu) shortness of breath,and coughing was awful. End up on ventilator. Went down hill fast- lungs, liver, kidneys, blood pressure drop,. Had to have all kinds of antibiotics and prednisone, lasix, insulin drip. End up on dialysis.no bowel movement- back up. and came up through mouth- had to have suct[Show More]Husband passed away April 2,2017. Lung doctor said he had amiodarone lung toxicity.(.In hospital-icu) shortness of breath,and coughing was awful. End up on ventilator. Went down hill fast- lungs, liver, kidneys, blood pressure drop,. Had to have all kinds of antibiotics and prednisone, lasix, insulin drip. End up on dialysis.no bowel movement- back up. and came up through mouth- had to have suction tube. He was even sedated out in coma and also drug paralyzed.. (Didn't even get to say good-bye)

Paige

May 4, 2017 at 2:23 pm

This horrible drug took my mothers life this morning. My family watched her suffer for 2 weeks. Totally dependent on oxygen b/c it destroyed her lungs. Horrible Drug and now there is a family in mourning all because of it.

T

April 13, 2017 at 10:30 pm

I was put on Amiodarone 200 mg after heart pass 2015 was on it for three months and I complained to Cardiologist and he took me off then niine months later my heart got out of sinus rhythm I was put on IV with in in hospital for five days he said it was not working so they took IV off then hours later heart got back in normal rhythm and they did have to shock it back as they were preparing to [Show More]I was put on Amiodarone 200 mg after heart pass 2015 was on it for three months and I complained to Cardiologist and he took me off then niine months later my heart got out of sinus rhythm I was put on IV with in in hospital for five days he said it was not working so they took IV off then hours later heart got back in normal rhythm and they did have to shock it back as they were preparing to do was released with dosage at 200 mg at three months with go EKG checkup I asked to be taken off but Dr refused he said it was to control my afib I told I was on beta blocker and ACe inhibitor did not like that drug he did not change Rx so I began cutting 200mg in half daily then everyother day everything seems to be ok next checkup ins April 20 if okay I will tell no more Amiodarone or I go to another doctor or just my MD as he said he could take care of me from here on, I am on blood thinners for life just in case my Afib ever comes back never had it but once a year anyway.

Sue

April 13, 2017 at 3:19 am

My husband was given amiodarone for afib, the heart dr.not bothering to look at his records to see his lungs were not in good condition. Why would a dr. give a drug that has toxic side affects on lungs to a patient who has bad lungs. The drug killed him after being on it 3 months. I would like to sue the dr., not financially possible. I would join a list to form a class action suit against the [Show More]My husband was given amiodarone for afib, the heart dr.not bothering to look at his records to see his lungs were not in good condition. Why would a dr. give a drug that has toxic side affects on lungs to a patient who has bad lungs. The drug killed him after being on it 3 months. I would like to sue the dr., not financially possible. I would join a list to form a class action suit against the drug company.

Teresa

March 16, 2017 at 2:45 am

My father passed away march 2nd 2017 from amiodarone pulmonary toxicity after taking antibiotics again for a cough. He was taking amiodarone for almost 10 years for atrial fibrillation. He's never had heart surgery. He had several rough years of passing out having thyroid problems and in November 2016 he had finally passed out for the last time and broke some vertebras in his back. December the [Show More]My father passed away march 2nd 2017 from amiodarone pulmonary toxicity after taking antibiotics again for a cough. He was taking amiodarone for almost 10 years for atrial fibrillation. He's never had heart surgery. He had several rough years of passing out having thyroid problems and in November 2016 he had finally passed out for the last time and broke some vertebras in his back. December the 6th 2016 he went to have his back operated on and he was blue with an oxygen level of 60%. He was never the same after that day. He never came off of oxygen and fibrosis took over. He went back into the hospital on another high dose of steroids and passed away the week. Last year he was very concerned and was feeling bad along with his arms turning blue, he went to see the prescribing doctor, showed him his arms. The response from the cardiologist was aw take it one more year and we'll see how you are. I don't understand why these patients and their families aren't give the chance to win on this when it's not being give for the right reason and it's killing or crippling people everyday. Lawsuits are won every day due to medical problems. This is a huge problem and it's still getting prescribed!! If I'm reading everything correct lawsuits aren't excepted anymore???

Maria

February 26, 2017 at 7:12 am

I took amiodarone to manage atrial fibrillation. After about six months of taking this medication I went to the hospital and was diagnosed with pneuminitis. I was placed on a high dosage of prednisone for five months to treat the pneumonitis. I also experienced changes in thyroid levels of hormones, vision changes, and asthma. I'm still under medical treatment because my lungs are not totally hea[Show More]I took amiodarone to manage atrial fibrillation. After about six months of taking this medication I went to the hospital and was diagnosed with pneuminitis. I was placed on a high dosage of prednisone for five months to treat the pneumonitis. I also experienced changes in thyroid levels of hormones, vision changes, and asthma. I'm still under medical treatment because my lungs are not totally healed, and don't know if they will.

Elizabeth

February 20, 2017 at 7:21 pm

My mother had atrial fibrillation 2010 she was placed on Amiodarone within months she developed severe interstitial lung disease. She suffered terribly the last 3 years of her life. She died from the disease. I blamed the drug but was repeatedly told it was mold in her house. There was no mold, it was the drug. This drug must not kill more people.

Sanford

February 15, 2017 at 3:49 pm

I had esophageal surgery on Sept 2 2016 I was given amiodarone for about two weeks I developed pneumonia in my lungs also myrsa they said I had a allergic reaction to the drug I started out on 100% oxygen I am still on 3 liters oxygen I was not on oxygen before surgery I lost all muscle mass I need a wheelchair to get around I can walk short distant but get out breath easy

Jaroslava

February 1, 2017 at 5:29 pm

This drug was prescribed by a cardiologist to our mother, Anna, after aortic valve replacement and triple bypass surgery due to episodes of atrial fibrillation. The drug was begun on October 25, 2014 and stopped on November 25, 2014. During the months' time, as our mother recuperated from heart surgery, she was hindered by symptoms such as coughing and spitting up blood, shortness of breath, sh[Show More]This drug was prescribed by a cardiologist to our mother, Anna, after aortic valve replacement and triple bypass surgery due to episodes of atrial fibrillation. The drug was begun on October 25, 2014 and stopped on November 25, 2014. During the months' time, as our mother recuperated from heart surgery, she was hindered by symptoms such as coughing and spitting up blood, shortness of breath, shaking of hands, weakness, body swelling, trouble sleeping, tiredness, and fatigue to name a few. Although, the symptoms were brought to the nurses', doctor's and therapists' attention, they were dismissed as "symptoms of recovering from surgery, being an elderly patient, and being an anxious person". None of these medical professionals linked the obvious symptoms of Amiodarone to Amiodarone. And, neither our mother nor my sister or I were aware that she was receiving this drug until it was stopped on November 25, 2014. By then, it was too late – the damage was done and irreversible. As the cardiologist bluntly told us, "she will die" and so she did on Friday, December 19th, 2014 at 13:00.

Gena

January 23, 2017 at 12:31 am

My mother inlaw was given this drug from her Dr to be taken 3 times a day in spring of 2016. Her Dr told her to not let anyone take her off this drug. She had depression, and also developed lung deaese and passed away in oct 2016. This drug should not be on the market.

Michael

January 18, 2017 at 8:33 pm

I have a mini side effects after being on this medication and the doctor keeps telling me it's not possible quote I prescribe these out like candy I've been doing this for 25 years unquote

Cyndi

December 7, 2016 at 8:29 am

My husband was placed on amiodarone for his Afib in June of 2016. For months he was told he had bronchitis. On November 25, 2016 I took him to the ER because he couldn't breathe. Now he's in CICU on a ventilator due to amiodarone toxicity in his lungs.

Jan

November 25, 2016 at 2:24 pm

My husband had a sever reaction to amiodarone in May 2009. His lungs were swelling shut. He'd had this medication for a number of years and was given some very large doses in April '09 because the cardio-version didn't work well. Once they knew he had Amio-Lung, they gave prednisone IV and he was on prednisone caps by mouth for a couple of years. If I had know about class action lawsuits befor[Show More]My husband had a sever reaction to amiodarone in May 2009. His lungs were swelling shut. He'd had this medication for a number of years and was given some very large doses in April '09 because the cardio-version didn't work well. Once they knew he had Amio-Lung, they gave prednisone IV and he was on prednisone caps by mouth for a couple of years. If I had know about class action lawsuits before, I surely would have done something! He's still dealing with the Pulmonary Fibrosis and Asthma the reaction caused. But he's alive! Very limited physically, as to activities and strength...

Donald

October 14, 2016 at 1:33 pm

I took Amiodarone for 2 years for Afib. Woke up and couldn't breath. 15 days later came out of coma. All due to Amiodarone. Now have pulmonary fibrosis which is a death sebtence.

Lyn

October 6, 2016 at 3:02 pm

My sister passed away March 2016. Death certificate states complications of amiodarone.

Elizabeth

September 2, 2016 at 1:47 am

My husband was prescribed Cordarone on 02/26/16 400 mg per day. No chest X-ray on 04/08/16 at follow up appointment. Respiratory distress 06/24/16 and never recovered or regained consciousness. He passed 08/12/16 of respiratory distress I believed was caused by this medication.

vernell

July 7, 2016 at 12:42 am

I was taken this drug I was diagnosed with chf and renal insufficiencery liver cirrhosis even though I was taken other perscriptions specialist asked me was I a drinker no im not the look in his face was disbelief to me I was embarresed bcause he did no believe me he said ok then it was probably due from medication and that liver would probably repair itself it did amiodorone was stopped was this [Show More]I was taken this drug I was diagnosed with chf and renal insufficiencery liver cirrhosis even though I was taken other perscriptions specialist asked me was I a drinker no im not the look in his face was disbelief to me I was embarresed bcause he did no believe me he said ok then it was probably due from medication and that liver would probably repair itself it did amiodorone was stopped was this the reason I personally think so I did not know I had a heart issue so many problems also edema went to see another dr where it is said to load me up with amiodorone and that I was being treated for afib also ventricular not understanding also rec a shock treatment where dr said it was successful I was told by dr 2 that this was a new drug and that it is very good that's all I was told so many injuries just rec a heart and kidney transplant after 9 months in hospital bfore my stay I was in and out of hospital not sure but is amiodorone the reason or part of interesting?

Vikki

April 23, 2016 at 9:56 pm

On 01-07-2016 my mother went into hospital with some stomach pain. However, all her vital signs were good, she was in good spirits, evening joking and laughing with the nurses. After, questions about her health from the doctor she was started on 3 different IV's for infection without the blood work being return. The hospital decided they were going to keep her overnight observation and move her t[Show More]On 01-07-2016 my mother went into hospital with some stomach pain. However, all her vital signs were good, she was in good spirits, evening joking and laughing with the nurses. After, questions about her health from the doctor she was started on 3 different IV's for infection without the blood work being return. The hospital decided they were going to keep her overnight observation and move her to a room. At approximately 11:47 pm that evening Dr. Dang called me asking what type of medicine my mother was currently taking for her blood pressure. I told him she was currently taking Amlodipine 10 mg to control her blood pressure and improve her heart. Also, I advised Dr. Dang she was on Labetalol 200mg, but her doctor had advised me that if her blood pressure and heart rate was high to administer this medication; however, if her blood pressure was high and her heart rate was low do not give her this medicine because it would lower her heart too low. Dr. Dang advised me that she was doing good but her heart rate was a little high and that he was going to give her medicine to get it down. On 01-08-2016 approximately 7:45am I received a call from the hospital with Dr. Navraj Grewal to say my mother had went into cardiac arrest and they had revived her. I arrived at the hospital 7:55 am to find my mother still in ER, on a breathing machine and all kind of tubes going into her neck. Dr. Grewal said they did not know what had caused her to go into cardiac arrest. Dr. Dang came over to me and offer his condolence and reminded me he was the Doctor that had spoke to me the night before asking what medication she was taking. Dr. Dang said that he did know what happen that he had given her Amiodarone to lower her heart and some time later she went into cardiac arrest.

Albert

April 19, 2016 at 12:25 am

My doctor discontinued my amiodorone after 8 months. Too many terrible side effects.

Faye

March 30, 2016 at 10:18 pm

My husband passed away on February 19,2016 this year. The death certificate says that he did because of this drug
"*" indicates required fields