Antibacterial Soap Safety Rules Expected Amid Triclosan Concerns: WSJ
February 17, 2016
By: Irvin Jackson
The FDA is expected to announce a decision in a few months about whether companies that make and market antibacterial products, a $5.5 billion industry, have sufficiently established that the ingredients are safe and more effective at preventing illness than plain soap and water. 
According to a report this week by the Wall Street Journal, the FDA is preparing a ruling on the safety of antibacterial soap in general, and triclosan in particular.
The safety of antibacterial soap and hand sanitizer, which include triclosan and other chemicals, has been widely debated among scientists, environmentalists, consumers and the FDA.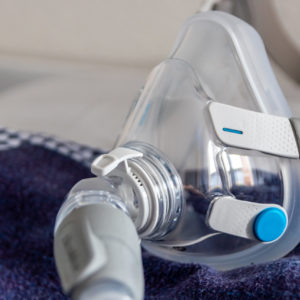 Did You Know?
Millions of Philips CPAP Machines Recalled
Philips DreamStation, CPAP and BiPAP machines sold in recent years may pose a risk of cancer, lung damage and other injuries.
Learn More
The agency initially proposed a rule to ban triclosan in soaps in 1978, citing lack of evidence that it is safe. That rule was amended in 1994, allowing for the use of some chemicals.
After widespread concerns about the chemicals, the FDA issued a proposed rule to ban triclosan for consumer use in 2013, which did not immediately ban the chemical, but set a deadline of September 2016 for final rule making.
If the FDA moves in favor of banning triclosan and similar chemicals, companies must reformulate their products and remove claims from their labels that the product kills bacteria. Some larger manufacturers have already taken steps in this direction after public concerns.
The Henkel Corp., maker of Dial soaps, removed triclosan from retail hand soap and foaming wash in December 2014, and replaced it with bezethonium chloride.
Colgate Palmolive uses triclosan in Total toothpaste, but removed it from the Softsoap brand in 2012.
Kaiser Permanente banned triclosan from use in its hospitals and named 13 other antimicrobial chemicals it also wants banned from hospitals, citing a lack of health benefits and possible toxicity.
Antibacterial Soap Concerns
The chemicals in antibacterial cleaners and hand sanitizers have been used widely in consumer products for decades, yet the FDA has not banned the products due to a lack of data linking them to health problems.
The current review includes 22 chemicals, including triclosan substitutes like benzalkonium chloride, bezethonium chloride and chloroxylenol. The American Cleaning Institute, represents 140 manufacturers, asked the FDA to defer rule making on the three common substitutes. The FDA is considering the request.
The industry says the products are safe, yet environmental groups and some research say otherwise.
Studies have suggested triclosan is a hormone disrupting chemical and cause changes in thyroid, reproductive-growth and developmental systems.
Another study revealed triclosan may interrupt fetal development, slowing the development of an unborn baby after exposure to the mother. High levels may cause serious side effects to the baby.
The National Toxicology Program, at the request of at FDA, is focusing on the potential for antibacterials to cause cancer through skin exposure to triclosan. Research published in 2014, revealed a link between triclosan and an increased risk of liver disease and development of cancerous tumors.
Effectiveness Questioned
Antibacterials are commonly used in many consumer products, including soaps, face washes, cosmetics, school supplies and kitchenware. It helps kill off weak bacteria and prevent the spread of disease.
However, the Wall Street Journal article cited a South Korean study that revealed under real life hand washing conditions, 20 seconds, antibacterials were not more effective than plain soap at reducing contamination from 20 different bacterial strains.
The FDA has previously indicated that there was not enough data to show antibacterials work better to fight disease than soap and water, and is calling on companies to provide data. Many critics say antibacterials should only be allowed in hospitals to protect patients from virulent bacteria.
New data shows the level of exposure to antibacterials is higher than previously thought. A 2014 study in the journal Environmental Science and Technology showed U.S. streams have 60 to 100 percent likelihood of containing detectable quantities of the antibacterials. It is also detected in municipal drinking water, urine and breast milk.
Alcohol-based sanitizers are considered less of a threat to human health, yet the FDA requested additional data about antibacterials, including alcohol-based sanitizers, which are commonly used in hospitals where staffers may use the products up to 100 times a day. Companies complied by submitting more data.
The cost of the proposed rule could be as high as $369 million. The decision may call for separate rules for food-processing workers.  It most likely would not require product recalls, but companies wouldn't be able to put products with banned ingredients on the market, likely resulting in widespread reformulations.
"*" indicates required fields