JPML To Hear Oral Arguments Over Antibiotic Peripheral Neuropathy Lawsuits
July 30, 2015
By: Irvin Jackson
The U.S. Judicial Panel on Multidistrict Litigation (JPML) is scheduled to hear oral arguments today over whether to establish centralized pretrial proceedings for all peripheral neuropathy lawsuits filed by users of a class of popular antibiotics, which include Levaquin, Avelox and Cipro.
There are currently at least 77 Levaquin lawsuits, Avelox lawsuits, Cipro lawsuits, or other similar claims pending throughout the federal court system involving claims that users developed permanent nerve problems after using the antibiotics.
All of the complaints involve similar allegations that the makers of the drugs, which are all part of a class of medications known as fluoroquinolones, failed to adequately warn consumers and the medical community about the potential peripheral neuropathy side effects from the antibiotics, which have been found to continue long after the medications are no longer used in many cases.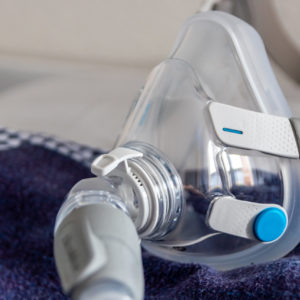 Did You Know?
Millions of Philips CPAP Machines Recalled
Philips DreamStation, CPAP and BiPAP machines sold in recent years may pose a risk of cancer, lung damage and other injuries.
Learn More
A motion was filed with the U.S. JPML on May 20, seeking to centralize and consolidate all of the fluoroquinolone antibiotic lawsuits before one judge for coordinated pretrial proceedings, as part of an MDL or multidistrict litigation. At that time, there were 24 complaints pending in 16 different U.S. District Courts.
According to a response in support (PDF) filed on July 29, there are now 77 lawsuits involved in the litigation. As lawyers continue to review claims for individuals diagnosed with peripheral neuropathy following use of Levaquin, Avelox and Cipro, the number of lawsuits is expected to continue to increase.
"Due to the number of cases currently filed and the number of cases expected to be filed in the future, Plaintiffs support consolidation for convenience and as the most efficient and effective way of conducting the case," argued the group of plaintiffs in the filing this week. "If the Panel decides not to centralize these actions, parties will risk duplicative discovery and inconsistent rulings that may harm Plaintiffs or Defendants. MDL Coordination or Consolidation at this stage, prior to substantive motions practice, will conserve judicial resources of all persons involved and will promote the just and efficient conduct of the actions."
The U.S. JPML is scheduled to hear oral arguments this morning at the Phillip Burton U.S. Courthouse in San Francisco.
Antibiotic Risk of Peripheral Neuropathy
Levaquin, Avelox and Cipro are among the most widely used antibiotics in the United States, which are all part of the same class of drugs, known as fluoroquinolones.
All of the cases stem from strengthened warnings required by the FDA in August 2013, in which the makers of all fluoroquinolones were required to provide information about the long-term risk of peripheral neuropathy from the antibiotics, indicating problems may last for months or years after an individual stops taking the drug.
Peripheral neuropathy involves damage to the nerves that may impair sensation, movement and other aspects of health. This may leave users with persistent pain, burning, tingling, numbness, weakness and sensitivity to light touches, temperature and motion in the arms and legs, as well as other problems that cause a major disruption to daily activities.
Lawsuits allege that prior warnings provided with Levaquin, Avelox, Cipro and other similar drugs misleadingly suggested that reports of peripheral neuropathy among users were rare and that the nerve problems resolve when the medications are no longer used. The new label warnings indicated that the problems could be permanent and urge doctors to consider switching patients to a different class of antibiotics if they experience symptoms of peripheral neuropathy.
The first indication of a possible link between long-term peripheral neuropathy and fluoroquinolone antibiotics came in a study published in 2001, which highlighted reports of 45 patients who suffered persistent peripheral nervous system damage. Plaintiffs maintain that if adequate warnings had been provided about the risk of permanent neuropathy problems, they may have avoided painful and debilitating injuries.
"*" indicates required fields