Side Effects of Paxil, Benadryl, Enablex and Other Common Drugs May Increase Dementia Risk: Study
July 02, 2019
By: Irvin Jackson
The findings of new research suggests that a broad range of commonly used drugs, including Paxil, Benadryl, Enablex and others, may increase the risk of dementia.
In a study published in the medical journal JAMA Internal Medicine, researchers from England indicate that side effects of anticholinergic drugs, which includes some widely used antidepressants, antipsychotics, Parkinson's disease treatments and antiseizure medications, may significantly increase the risk of dementia.
"This broad group of drugs acts by blocking the neurotransmitter acetylcholine in the central and peripheral nervous system and includes some antihistamines, antidepressants, and medications for gastrointestinal and bladder disorders," the researchers noted. "These medicines can have short-term adverse effects, including confusion and memory loss in older people, but it is less certain whether long-term use increases the risk of dementia."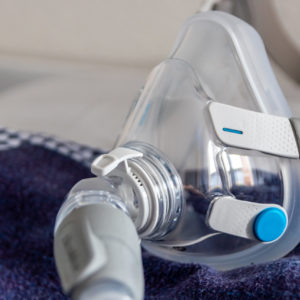 Did You Know?
Millions of Philips CPAP Machines Recalled
Philips DreamStation, CPAP and BiPAP machines sold in recent years may pose a risk of cancer, lung damage and other injuries.
Learn More
The findings come from a nested case-control study of 58,769 patients who had been diagnosed with dementia, who were compared to 225,574 matched controls. All of the patients were 55 years old or older. The researchers looked at the use of 56 prescription drugs with anticholinergic properties. They looked at who was prescribed those drugs from one to 11 years prior to a dementia diagnosis.
According to the findings, patients in the highest overall exposure category for anticholinergic drugs were nearly 50% more likely to develop dementia than those who did not take the drugs or those who were in the lowest exposure category.
The findings varied according to the type of anticholinergic drugs. Antidepressants increased the risk of dementia nearly 30%; antiparkinson drugs increased the risk 52%; antipsychotics increase the risk by 70% and increased the risk by the highest amount; while drugs for incontinence increased the risk 65%; and antiepileptic drugs increased the risk nearly 40%.
The researchers also found that associations were stronger in cases where the person was diagnosed with dementia before they turned 80 years old.
"Exposure to several types of strong anticholinergic drugs is associated with an increased risk of dementia," the researchers concluded. "These findings highlight the importance of reducing exposure to anticholinergic drugs in middle-aged and older people."
Linda

February 19, 2021 at 9:17 pm

I am 74 and take Benadryl to sleep and I have horrible head pain, can barley walk at times, I can't remember and my vision, hearing and irrational thinking. Today a news paper sent me an artificial and I now know why I am going through all of this. I have taken it at least 5 years . It is the baby bubble gum.

Joseph

July 30, 2020 at 6:01 am

My mom died 2 days ago as a result of dehydration/starvation due to dementia issues as a result of overprescribing antihistamines. I have been her sole caregiver for 10 years and am heartbroken and enraged by this senseless death.

Robert

September 14, 2019 at 10:11 pm

I have stopped taking Benadryl after 10 years for sleep and my memory is very poor now I'm wondering about a class action lawsuit against this because there are no warnings about this on any packages containing Benadryl

Zulaikah

September 10, 2019 at 10:58 pm

I've been taking Benadryl for several years taking anywhere from 2-8 daily. I would break out in hives daily from moderate to severe daily. My doctors told me to take some form of antihistamine to help with the itching. They had prescribed medications for a while but they had side effects that I just couldn't deal with, and I wasn't having any side effects with Benadryl. I thought it was safe to [Show More]I've been taking Benadryl for several years taking anywhere from 2-8 daily. I would break out in hives daily from moderate to severe daily. My doctors told me to take some form of antihistamine to help with the itching. They had prescribed medications for a while but they had side effects that I just couldn't deal with, and I wasn't having any side effects with Benadryl. I thought it was safe to take until one day my mom told me it could cause memory issues. I had told her I was having memory issues. My mom and I had spoken to each other for over 30 years. She didn't know I had taken Benadryl like it was candy every day for the last 2 decades. But when she learned I had she told me to please stop taking it., due to this issue of it causing dementia. I have now stopped it for the most part. I'm using a prescription now called Hydroxyzine. It helps with several different issues, hives/itching, nausea, anxiety attacks. I think it was very irresponsible that my Dr.'s didn't warn me or tell me this when they became aware of this issue when they found out as well. My memory is becoming worse by the day. I have to make notes to remember what I need to do on certain days. Even when having a conversation with my mom or my daughters in mid-sentence I'll forget what I was talking about
"*" indicates required fields