Childhood Diabetes Side Effects Linked to Risperdal, Abilify, Other Antipsychotics: Study
January 28, 2016
By: Irvin Jackson
The findings of a new study highlight that children may face an increased risk of childhood diabetes if they are prescribed antipsychotic medications, such as Risperdal, Abilify, Zyprexa, Seroquel or others. 
In a report published in the medical journal JAMA Psychiatry on January 20, researchers from Zucker Hillside Hospital in New York report that children with mental health problems who were given antipsychotics had just over twice the risk of developing diabetes, when compared to children with mental health problems who did not take the drugs. However, when compared to healthy children who had not been diagnosed with psychiatric problems, the risk increased to 2.6 times.
The use of antipsychotics in children has long been controversial, with many of the drugs linked to excessive weight gain and a diabetes risk that may cause life-long health complications for the child.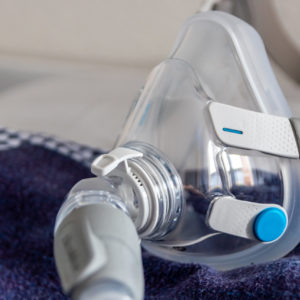 Did You Know?
Millions of Philips CPAP Machines Recalled
Philips DreamStation, CPAP and BiPAP machines sold in recent years may pose a risk of cancer, lung damage and other injuries.
Learn More
In many cases, antipsychotics were given to children by doctors long before the FDA approved the medications for pediatric use, and some drug companies have been accused of illegally marketing their products for use among children before establishing that they were safe and effective.
In this latest study, investigators looked at 12 prior studies and conducted a meta-analysis that ultimately involved data on 185,105 youths exposed to antipsychotics over a total of 310,438 patient years. The average age was 14 and nearly 60% were male.
The study found that 5.72 out of every 1,000 children exposed to antipsychotics of any kind would develop type 2 diabetes. They determined that was 2.58 times higher than children who did not take antipsychotics and who were considered healthy, and 2.09 times greater than children with psychiatric diagnoses, but who had not been given antipsychotics.
The researchers found that the drug Zyprexa was the antipsychotic that appeared to have the highest association to childhood diabetes. Overall, the connection was stronger with so-called second generation antipsychotics than with older drugs.
Antipsychotic Childhood Diabetes Risk
In February 2010, the FDA issued a warning that Zyprexa side effects can lead to increased potential for weight gain and hyperlipidemia in children ages 13 through 17. The warning also suggested that prescribing doctors may want to look at other medications first, due to Zyprexa health risks for adolescents, which can include high cholesterol and diabetes.
The warnings came after an October 2009 study published in the Journal of the American Medical Association linked use of Zyprexa to dramatic weight gain among children. The study found that among children between 4 and 19, side effects of Zyprexa resulted in an average weight gain of 18.7 pounds after only 11 weeks.
Researchers also found similar problems with other antipsychotics in the same class, with side effects of Seroquel causing children to gain an average of 13.5 pounds, Risperdal causing an average increase of 11.7 pounds and Abilify causing an average weight gain of 9.7 pounds.
Previous studies have raised concerns about the link between childhood diabetes and other psychiatric medications as well, particularly involving a newer class of the drugs, known as atypical antipsychotics, such as Abilify, Risperdal, Seroquel, Zyprexa and other popular medications.
In August 2013, a study published in the medical journal JAMA Psychiatry found that side effects of psychiatric drugs tripled the risk of type 2 diabetes in children. A study published in April 2015 in the same journal warned that antipsychotics may increase the risk of childhood diabetes by 50%.
Doctors and parents have raised concerns that the drugs are being overused to treat behavioral problems, unnecessarily exposing children to the risk of side effects from antipsychotics.
Diabetes is a chronic condition that can have devastating health consequences for a child over the remainder of their life. This may require adherence to a diabetes diet and various medications or insulin therapy, posing an increased risk of complications associated with the disease.
"*" indicates required fields