Heart Attack Risk Seen With Antipsychotics Among Dementia Patients
March 29, 2012
By: Staff Writers
Among elderly patients with dementia, the use of popular antipsychotic drugs, such as Abilify, Risperdal, Seroquel and Zyprexa, may significantly increase the risk of a heart attack, according to the findings of a new study.
In a report published this week in the online edition of the Archives of Internal Medicine, Canadian researchers report that older individuals with dementia see a short-term spike in heart attack risk after being prescribed antipsychotics.
Researchers conducted a retrospective cohort study of elderly patients with dementia who lived in nursing homes and were given antipsychotics between 2000 and 2009. Of the nearly 11,000 patients, researchers found a 30% increase in heart attacks within the first year of taking antipsychotics, when compared to dementia patients who were not given the drugs.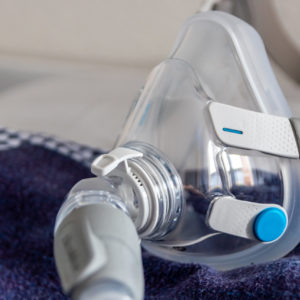 Did You Know?
Millions of Philips CPAP Machines Recalled
Philips DreamStation, CPAP and BiPAP machines sold in recent years may pose a risk of cancer, lung damage and other injuries.
Learn More
The period of highest risk was within the first month after the medications were used, when the risk of heart attack more than doubled. The risk appeared to descend from there over the course of time. However, the study could find no causal link that proved that the antipsychotics were causing the heart attacks.
Antipsychotics are a broad class of medication used to treat psychiatric problems such as bipolar disorder and schizophrenia, but they are also often used by doctors to treat a variety of off-label ailments that have not been approved by the FDA. Many have been linked to increased risk of weight gain, diabetes, and birth defects.
Elderly dementia patients are of particular concern when it comes to the use of antipsychotics. A common form of nursing home abuse is the use of the powerful psychotropic drugs as a means of "chemical restraint" for residents who may be hard to manage. They are also often given to dementia patients, despite multiple safety concerns.
The FDA and other agencies have warned particularly about attempts to use atypical antipsychotics to treat dementia, because the medications may increase the risk of death and the drugs do very little to actually treat dementia.
Last May, the U.S. Department of Health and Human Services' Office of Inspector General (HHS-OIG) issued a report on atypical antipsychotic misuse in nursing homes, which found off-label and dangerous use of the drugs was widespread.
The HHS-OIG report took data collected by the U.S. Centers for Medicare and Medicaid Services (CMS) in the first half of 2007 and found that 14% of the nation's 2.1 million elderly nursing home residents were prescribed atypical antipsychotics at least once. Medical records indicate that 83% of those drugs were given for "off-label" reasons which were not approved by the FDA. About 88% of the off-label uses were for conditions that the FDA cautioned against in black box warnings, the strongest label advisory the agency can give. The FDA warnings date back to 2005.
Aleek

August 29, 2012 at 7:22 pm

The atypical anpsoiychttics (Zyprexa,Risperdal,Seroquel) are like a synthetic' Thorazine,only they cost ten times more than the old fashioned typical anpsoiychttics.These newer generation drugs still pack their list of side effects like diabetes for the user.All these drugs work as so called major tranquilizers'.This can be a contradiction with PTSD suffers as we are hypervigilant and feel uncom[Show More]The atypical anpsoiychttics (Zyprexa,Risperdal,Seroquel) are like a synthetic' Thorazine,only they cost ten times more than the old fashioned typical anpsoiychttics.These newer generation drugs still pack their list of side effects like diabetes for the user.All these drugs work as so called major tranquilizers'.This can be a contradiction with PTSD suffers as we are hypervigilant and feel uncomfortable with a drug that puts you to sleep and makes you sluggish.That's why drugs like Zyprexa don't work for PTSD survivors like myself.-Daniel Haszard FMI zyprexa-victims(dot)com

Daniel

March 30, 2012 at 6:53 am

Potential conflict of interest.Eli Lilly promotes Zyprexa that will *cause* diabetes and Lilly is also in the business of diabetes treatment. Association Between Zyprexa olanzapine and Hyperglycemia. There is concern Zyprexa,like other atypical antipsychotic drugs, has the potential to cause metabolic disorders, particularly hyperglycemia (excess sugar) and diabetes. Atypical antipsychotics ca[Show More]Potential conflict of interest.Eli Lilly promotes Zyprexa that will *cause* diabetes and Lilly is also in the business of diabetes treatment. Association Between Zyprexa olanzapine and Hyperglycemia. There is concern Zyprexa,like other atypical antipsychotic drugs, has the potential to cause metabolic disorders, particularly hyperglycemia (excess sugar) and diabetes. Atypical antipsychotics cause the body to metabolize fat instead of carbohydrates, leading to insulin resistance to the excess carbohydrates. At the same time they promote fat accumulation.I was a patient back in 1996-2000 who was a subject of Eli Lilly's Zyprexa 'viva' Zyprexa' off label sales promotion.I was given it as an ineffective costly treatment for PTSD It gave me diabetes as a side effect.--Daniel FMI http://www.zyprexa-victims.com
"*" indicates required fields