More Than Third of Advanced Practice Clinicians Received Payouts from Medical Industry Manufacturers: Study
November 29, 2022
By: Martha Garcia
Physicians assistances, nurse practitioners, midwives and other advanced practice clinicians received nearly $2 billion in payments from pharmaceutical and medical device companies in 2021, according to the findings of a new study, which raises questions about the impact payments may have on treatment decisions.
Advanced practice clinicians (APCs) are increasingly used to provide medical care at hospitals, walk-in clinics and doctors' offices. While these APCs generally receive less overall kickbacks compared to doctors, the findings of new research published this month in the JAMA Network Open does highlight that payments are widely made.
Researchers from the Pritzker School of Medicine at the University of Chicago, Illinois, conducted a cross-sectional study of industry payments to doctors and APCs in the U.S. using data from the 2021 Open Payments program. They focused on payments from pharmaceutical or medical device companies.
For the study, advanced practice clinicians were defined as nurse practitioners, physician assistants, clinical nurse specialists, certified registered nurses, anesthetists, certified nurse midwives, and anesthesiologist assistants. The study included data for 412,000 doctors and 232,000 APCs.
Industry Payments to APCs
According to the study's findings, more than one-third of APCs in the U.S. received a combined total of $1.99 billion in payments from the pharmaceutical industry and medical device companies in 2021.
A total of 232,000 APCs collectively received $121 million in non-research payments in 2021. During the same period, nearly 412,000 doctors received $1.8 billion in industry payments.
A similar study done with data from the Centers for Medicare and Medicaid Services in 2018 found doctors received more than $3 billion in general payments from industry, an increase from the prior year. This new study doesn't use the same source for data, but highlights not only are doctors receiving kickbacks, nurses and other specialty assistants are as well.
The new study indicated the average payment per doctor was $167, compared to $117 per APC. APCs and doctors received an average of four payments during 2021.
The most common payments included food and beverage, consulting fees, and other services. Roughly $69 million was paid out for food and beverage, $32 million for other fees and services besides consulting, and $8 million for consulting fees.
Medical Kickback Concerns
A study published in the BMJ in 2020, indicated many doctors sitting on the boards of major medical associations regularly receive large kickbacks from big pharma, which can lead to influence on policies and recommendations. In fact, nearly 80% of doctors serving on boards took payments from major drug companies.
A policy statement published by the American Academy of Pediatrics warned doctors and other medical professionals may be influenced by financial incentives. Payments from big pharma can lead to substandard and inadequate treatment, as well as higher costs to patients.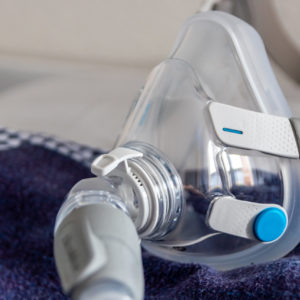 Did You Know?
Millions of Philips CPAP Machines Recalled
Philips DreamStation, CPAP and BiPAP machines sold in recent years may pose a risk of cancer, lung damage and other injuries.
Learn More
Physician assistants, which in many states can operate much like general practitioner doctors, received payments that were 8% higher in value and 18% greater in number of payments than nurse practitioners.
APCs in states with the most restrictive laws received payments that were 16% lower than those received by APCs in the least restrictive states.
"The frequency of industry interactions with APCs was similar to that for physicians, but the average value was lower," the researchers noted. "The greater value of payments to APCs who practice in states with the least restrictive scope-of-practice laws suggests that industry payments may be related to clinician autonomy."
"*" indicates required fields