Group Calls For Surgical Mesh To Remain Available for POP, Despite Risks
March 29, 2013
By: Austin Kirk
A group of U.S. doctors is urging federal health officials not to restrict the use of transvaginal surgical mesh products for the treatment of pelvic floor disorders, such as pelvic organ prolapse (POP), even as serious concerns continue to increase over the safety of the devices and the manufacturers face thousands of transvaginal mesh lawsuits filed by women who have experienced severe and debilitating complications.
In a position statement (PDF) released on March 26, the American Urogynecologic Society (AUGS) announced that it opposes any restrictions or bans on surgical options for patients with pelvic floor disorders.
The statement is a pushback against a growing sentiment in the medical community that many of the vaginal mesh products should be recalled, indicating that the risks associated with use of surgical mesh for repair of pelvic organ prolapse outweighs any benefits.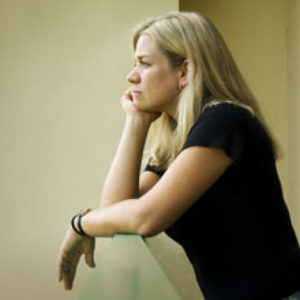 AUGS points out that the FDA is still investigating the benefits of vaginal mesh and has not yet called for a mesh recall, and it criticized some medical associations for recommending that transvaginal mesh be removed from the market.
"Decisions regarding the treatment of women with pelvic floor disorders, including the use of surgical mesh, should be made between surgeons and their patients after careful evaluation and discussion of the risks, benefits, and alternatives to surgery," the statement reads. " A ban on the use of synthetic mesh materials would potentially prohibit many women from accessing the full range of treatment options available."
Transvaginal Mesh Linked to Thousands of Reports of Injury
Transvaginal surgical mesh has been widely used over the past decade for repair of pelvic organ prolapse and female stress urinary incontinence. However, thousands of women have reported serious mesh complications, including pain, infections, erosion of the mesh through the vagina and other problems.
In July 2011, the FDA issued a warning after receiving at least 2,874 reports of problems with vaginal mesh products between January 2008 and December 2010.  After a review of all available data, the FDA concluded that there was no evidence that transvaginal mesh provides any additional benefits when compared to more traditional surgery for treatment of pelvic organ prolapse.
In early 2012, the FDA sent a letter to several manufacturers of these products, ordering that they conduct additional studies and trials to evaluate the safety of transvaginal mesh products, and establish whether they pose an unreasonable risk of injury for women.
Lawsuits Over Surgical Mesh Being Pursued
The AUGS statement comes as thousands of women throughout the U.S. are pursuing transvaginal mesh lawsuits against manufacturers of the medical devices, alleging that the products are dangerous and defectively designed, carrying a risk of severe and debilitating health problems.
The U.S. Judicial Panel on Multidistrict Litigation (JPML) has established separate consolidated proceedings in the federal court system, known as multidistrict litigations or MDLs, for Bard Avaulta lawsuits, AMS vaginal mesh lawsuits, Boston Scientific pelvic mesh lawsuits, Ethicon Gynecare mesh lawsuits and Coloplast sling lawsuits.
According to the latest update (PDF) provided by the U.S. JPML on March 5, more than 6,850 complaints are currently pending in the five different MDLs. In addition, a number of lawsuits are pending in state courts throughout the country.
While the first federal vaginal mesh lawsuit is set to begin in June 2013, involving a lawsuit filed by a woman who experienced problems with Bard Avaulta mesh, at least two state court cases have already reached a jury.
In July 2012, a California state court jury awarded $5.5 million in damages from Bard Avaulta mesh following trial of a lawsuit brought by 53 year old Christine Scott, who alleged that design defects allowed the mesh to slice through her colon, resulting in at least eight additional surgeries.
Last month, a New Jersey state court jury awarded $11.1 million in damages in an Ethicon vaginal mesh lawsuit brought by Linda Gross of South Dakota, who required at least 18 surgeries that she claimed could have been avoided if the manufacturer had adequately warned consumers and the medical community about the possible risk of injuries.
"*" indicates required fields