Textured Breast Implants May Face Ban In Australia After Cancer Review
May 08, 2019
By: Irvin Jackson
Australian regulators indicate that they are still investigating whether a ban of textured breast implants is needed to protect women from the risk of developing a rare type of lymphoma in the surrounding tissue, after U.S. regulators announced last week that a textured breast implant recall will not be required.
The Australian Therapeutic Goods Administration (TGA) issued a press release on May 3, announcing that it has begun a review of breast implants sold in that country. The agency anticipates making a decision on taking regulatory action on breast implants in the coming weeks.
TGA investigators plan on taking more than 2,000 sets of measurements on more than 150 samples, as well as conducting a statistical analysis of all known cases of breast implant-associated anaplastic large cell lymphoma (BIA-ALCL) reported in that country.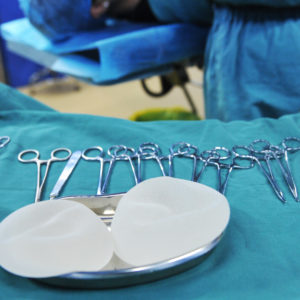 "Based on the outcomes of the testing and statistical analysis, we anticipate that a decision on whether regulatory action will be undertaken relating to specific implants will be made in mid-June," the researchers said. "Discussions and information sharing with other international regulatory agencies including those from the United States of America, Canada, the United Kingdom, Ireland, Japan, France and New Zealand are ongoing."
The TGA indicates it has received reports on 78 cases of BIA-ALCL confirmed among Australian patients, including four deaths.
The announcement comes about a month after French health officials announced a macrotextured breast implant recall and ban in that country, saying that textured breast implants have been overwhelmingly associated with BIA-ALCL in that country and provide little to no benefit over smooth surfaced implants.
At about the same time, Canadian health officials made a similar decision, banning all Allergan Biocell breast implants in that country after linking the devices to 86% of BIA-ALCL cases in that country.
However, in the U.S. the FDA recently decided against a complete ban, indicating textured breast implants make up only a small number of U.S. sales and noting that it has found cases of BIA-ALCL linked to smooth textured implants as well. The agency instead opted to place stronger warning labels on the implants.
Breast Implant Cancer Risks
The FDA first warned about case studies and epidemiological research that suggested there was a link between breast implants and ALCL in January 2011. Several years later, in 2017, the agency issued an updated statement about emerging information on breast implant lymphoma problems, and a number of subsequent studies have confirmed the risk of breast implant-associated ALCL.
In June 2017, a study published in the medical journal Plastic and Reconstructive Surgery suggested that certain textured breast implants may increase the risk of anaplastic large cell lymphoma anywhere from 10 to 14 times, when compared to smooth breast implants. Another study, published in October 2017, warned that many breast implant cancer cases worldwide have likely not been reported, and noted that doctors and patients may not be aware of BIA-ALCL.
In March 2018, the FDA indicated that it was aware of more than 400 cases of breast implant-related cancer. A year later, in March 2019, the FDA held a two-day hearing on breast implant safety and benefits, revealing that it has received tens of thousands of reports of breast implant complications.
Despite growing concerns, the panel of FDA advisers decided against recommending any breast implant recalls, indicating that it was too early to determine whether the risks were limited to specific breast implant designs.
"*" indicates required fields