Automated External Defibrillator Use May Cost Hospital Patient Lives: Study
November 18, 2011
By: Staff Writers
Hospitals that switched to automated defibrillators, getting rid of older machines in the process, may have made a mistake and could be saving fewer lives, according to the findings of a new study. 
Researchers published a study this week in the Journal of the American Medical Association, which found that the use of automated external defibrillators (AEDs) resulted in a lower survival rate at hospitals nationwide. Some estimates suggest that nearly 1,000 U.S. patients die annually because of the use of AEDs.
The researchers found a couple major contributors to the decreased survival rates. First, most in-hospital cardiac arrests fall into a category known as nonshockable rhythms, including asystole or pulseless electrical activity.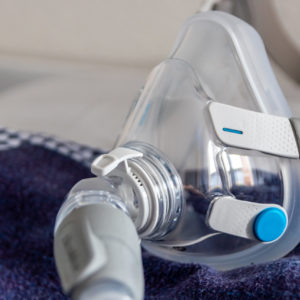 Did You Know?
Millions of Philips CPAP Machines Recalled
Philips DreamStation, CPAP and BiPAP machines sold in recent years may pose a risk of cancer, lung damage and other injuries.
Learn More
The second major problem was the time period required to get the AED started and applied to the patient. It took an average of 46 to 52 seconds for AED pads to be manually applied to patients, which interrupted chest compression and resuscitation efforts in the vital first couple minutes when they are most critical to the patient's survival.
Researchers looked at 11,695 patients who suffered cardiac arrests in 204 hospitals across the U.S. from January 1, 2000, through August 26, 2008. They found that 82% of those cardiac arrests were nonshockable rhythms. Overall, only 16.3% of patients that AEDs were used on survived, compared to 19.3% of patients who survived without the use of AEDs. Even in the 17.8% of cases that were considered to be shockable rhythms, the use of AEDs was linked to a slightly lower survival rate, 38.4%, than cases where they were not used, 39.8%.
The study's findings at first appear counterintuitive because of the known success stories linked to the use of AEDs in public places, researchers said. But the cardiac arrests suffered by people in public tend to fall into the shockable rhythms category far more often than those suffered by patients already in a hospital.
The findings come about a decade after the American Heart Association urged hospitals to get rid of older defibrillators in favor of AEDs, at the cost of millions of dollars. But AEDs have been plagued by problems, recalls and defects in recent years.
Concerns over the safety of AEDs has been growing as the FDA has increasingly received reports of malfunctions and announced defibrillator recalls. From January 1, 2005 to July 10, 2010 the FDA received more than 28,000 medical device reports on problems with defibrillators, including malfunctions that led to patient deaths.
According to the FDA, there were 68 external defibrillator recalls during the same time period, with the number of recalls growing each year. In 2005, there were nine recalls, but in 2009 there were 17. During the same time period, the FDA received more than 28,000 MDRs of defibrillator problems. That number, too, increased over the years from 4,210 reports in 2005 to 7,807 reports last year.
In November 2010, the FDA sent a letter to medical device manufacturers warning them that if they could face stricter regulation of external defibrillators if they did not take action to address the recurring problems.
"*" indicates required fields