Required Automatic Emergency Braking Will Dramatically Reduce Rear-End Crashes, Pedestrian Accidents: NHTSA
June 01, 2023
By: Stephanie Yanovich
Federal highway safety officials have proposed a new rule, which may require the installation of automatic emergency braking on passenger cars and light trucks, as part of an effort to reduce the risk of serious injuries, fatalities, and property damage from rear end crashes and pedestrian accidents.
The U.S. National Highway Traffic Safety Administration (NHTSA) issued a Notice of Proposed Rulemaking on May 31, outlining an update to the Federal Motor Vehicle Safety Standards that would require automatic emergency braking (AEB) and pedestrian automatic emergency braking (PAEB) systems on light vehicles.
According to the proposal, the automatic braking systems would detect an impending car accident and automatically apply braking force to prevent or lessen the severity of an impact.
The proposed rule comes as the NHTSA increasingly focuses on the benefits of pedestrian crash protection technology and advanced driver assistance systems known to reduce the risk of collisions with other motor vehicles, pedestrians and objects on the roadway.
According to NHTSA data, there were 6,772 pedestrian fatalities from motor vehicle crashes in 2019, representing 17% of all traffic deaths. Pedestrian crash deaths have risen since then, due in part to the increasing popularity of SUVs with high front ends, which can cause catastrophic injuries to pedestrians and cyclists, especially children.
Additionally, there were 1,798 rear end crash deaths in 2019, according to the NHTSA. Rear end traffic accident fatalities have also surged in more recent years, amid an overall rise in U.S. roadway deaths during the Covid-19 pandemic.
Proposed Rule Would Require Advanced Braking Technology
If finalized, the proposed rule would mandate AEB and PEAB systems on all U.S. vehicles with a gross weight rating of 10,000 pounds or less, which includes most passenger cars, light trucks, and SUVs. Vehicle manufacturers would have three years to comply once the rule is finalized.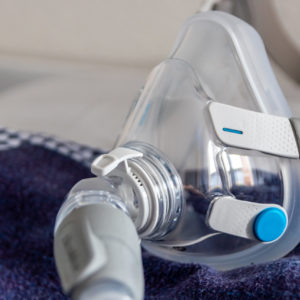 Did You Know?
Millions of Philips CPAP Machines Recalled
Philips DreamStation, CPAP and BiPAP machines sold in recent years may pose a risk of cancer, lung damage and other injuries.
Learn More
AEB and PEAB systems use advanced radar and camera based sensor technology to detect when a crash with a pedestrian, cyclist, or another vehicle is imminent. The systems then apply the brakes before a driver has done so, or supplement driver braking force, to reduce or lessen the impact of a collision.
The advanced braking systems are effective at up to 62 miles an hour, and can effectively recognize and avoid pedestrians, cyclists and other objects, even at night.
The NHTSA indicates these available technologies could significantly address crash problems, as 60% of fatal rear end crashes and 73% of injury crashes are on roads with posted speed limits of 60mph or less, and half of pedestrian crash injuries occur at night.
If the proposed rule is implemented, the agency estimates it could save at least 360 lives a year, reduce injuries by roughly 24,000 annually, and significantly decrease property damage from rear end collisions.
"Today, we take an important step forward to save lives and make our roadways safer for all Americans," U.S. Transportation Secretary Pete Buttigieg said in an NHTSA press release. "Just as lifesaving innovations from previous generations like seat belts and air bags have helped improve safety, requiring automatic emergency braking on cars and trucks would keep all of us safer on our roads."
NHTSA Focusing on Electronic Vehicle Safety Systems
The new NHTSA rulemaking proposal is part of the U.S. Department of Transportation's National Roadway Safety Strategy (NRSS), launched in 2022 to address rising traffic crash rates.
A key NRSS directive is expanding advanced vehicle technology that can help detect and avoid crash situations. The program aims to make low speed emergency braking systems a standard feature on all new U.S. passenger vehicles, based on research showing that sophisticated braking technology prevents auto accidents.
The NHTSA is aiding that effort through national campaigns to raise awareness of advanced driver assistance benefits. For example, a 2021 NHTSA safety campaign used social media influencers to educate consumers about the potentially lifesaving features of systems like blind spot warning, forward collision warning systems, rear automatic braking, blind spot intervention, lane keeping assistance, and automatic high beams.
"*" indicates required fields