Parents File Lawsuit Against Hain, Whole Foods, Over Heavy Metals In Baby Food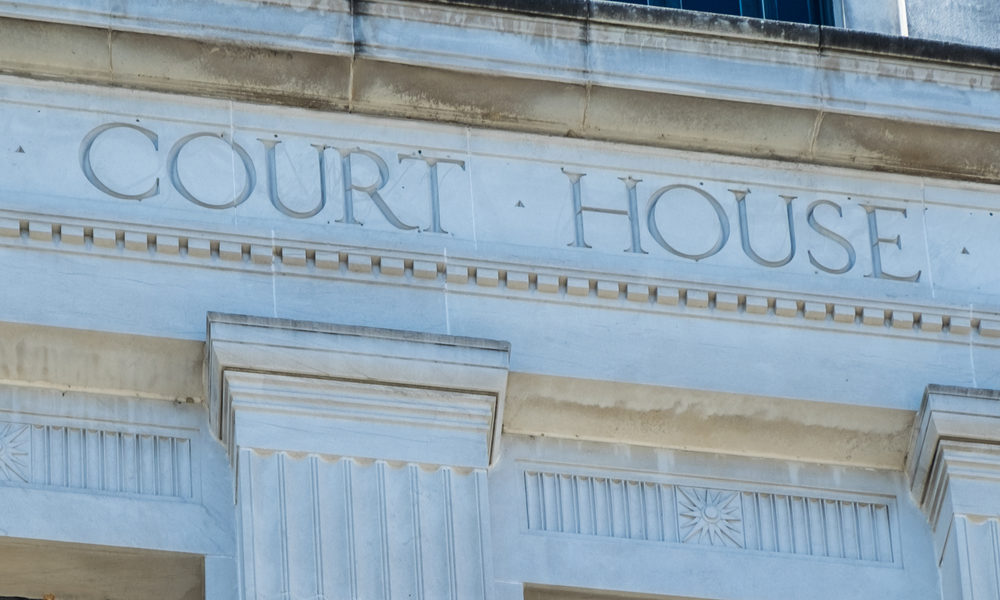 May 07, 2021
By: Irvin Jackson
Hain Celestial Group and a Whole Foods Market face a lawsuit brought by a Texas mother and father, which alleges high levels of toxic heavy metals in Hain "Earth's Best Organic" baby food caused their child suffer neurological and brain damage.
Sarah and Grant Palmquist filed the complaint (PDF) on behalf of themselves and their minor child, identified as E.P., in the U.S. District Court for the Southern District of Texas on April 26.
According to the lawsuit, Sarah Palmquist, a radiologist and assistant professor, and Grant Palmquist, a logistics analyst, conducted extensive research on which foods to give their newborn child in September 2014, deciding to feed him various "Earth's Best Organic" baby food products. However, they now allege the manufacturer and store which sold the products did not provide accurate information about the amounts of heavy metals contained in the baby food.
Since the child was about two years and eight months old, E.P. began to regress rapidly in in all areas of development, the parents indicate. He lost the ability to communicate and became clumsy, slow and showed regressed gross and fine motor function, and suffered chronic diarrhea.
"E.P. went from a vibrant, active, and talkative toddler to suffering from concrete and sustained abnormalities that would be diagnosed as brain damage resulting from confirmed heavy metal toxicity," the lawsuit states. "E.P., at the current age of 6, now requires round-the-clock care, is not toilet trained, suffers from gastrointestinal issues, has a significant loss of fine and gross motor skills, has aggression issues, and is unable to communicate with his parents and caregivers. E.P. requires constant monitoring to ensure that he does not injure himself or elope."
Urine and hair samples determined E.P. suffered from severe heavy metal toxicity, with a doctor indicating they were some of the highest levels ever seen. However, at the time, it was not known that Earth's Best Organic baby food products contained high levels of arsenic, cadmium, lead and mercury, and may be the cause of the problems.
In February 2021, a report by the U.S. House Oversight Committee ignited a firestorm of concerns over the the levels of heavy metal in baby foods, including Hain products. Exposure to these heavy metals by infants has been linked to a risk of autism, ADHD and other developmental disorders, placing this vulnerable population of Americans at a serious risk, according to the report.
House staffers conducted the review using data turned over by Hain, Beech-Nut, Gerber, and Nurture, Inc. about the levels of toxic heavy metals present in their baby food products and the ingredients used to create them. The report found that some of the baby foods contained more than 91 times the maximum level of arsenic allowed in bottled water; 177 times the allowable levels of lead, 69 times the limits on cadmium, and five times the levels of allowable mercury.
The lawsuit comes several weeks after the FDA announced its "Closer to Zero" action plan, which seeks to address concerns over the levels of arsenic, as well as cadmium, lead and mercury in baby food.
Toxic Metal Baby Food Lawsuits
Since the Congressional subcommittee report was released in February, manufacturers have faced a growing number of toxic baby food lawsuits filed in federal courts nationwide.
Given common questions of fact and law raised in lawsuits pending throughout the federal court system, a group of plaintiffs filed a motion to centralize the baby food cases earlier this month, asking the U.S. Judicial Panel on Multidistrict Litigation (JPML) to centralize the cases before one judge in the Eastern District of New York, where the majority of cases are currently pending.
Such consolidation is common in complex product liability litigation, where a large number of product liability lawsuits have been filed over similar injuries caused by the same products. Centralizing the cases before one judge is intended to reduce duplicative discovery into common issues in the cases, avoid conflicting pretrial rulings from different courts and serve the convenience of common witnesses, parties and the judicial system.
"*" indicates required fields