Bankruptcy Filing To Avoid Johnson & Johnson Baby Powder Cancer Lawsuits Described as "Serious Abuse" By Law Professors
February 01, 2022
By: Irvin Jackson
A group of law professors is urging a federal judge to throw out a controversial Johnson & Johnson bankruptcy filing made last year, which is being used as part of an attempt by the company limit its liability in Baby Powder cancer lawsuits, even though it is a solvent company worth over $400 billion.
Johnson & Johnson currently faces more than 30,000 Baby Powder lawsuits and Shower-to-Shower lawsuits brought throughout the federal court system by women alleging that talc and asbestos particles in the products caused women to develop ovarian cancer, mesothelioma and other injuries.
In response to mounting litigation costs and a number of massive verdicts returned in early trial dates, Johnson & Johnson announced in October that it had spun off any liability exposure it faces from the litigation into a new company, LTL Management, LLC, which was formed for the express purpose of placing the new unit into bankruptcy. The move has been viewed as largely a negotiating attempt to force plaintiffs to accept less compensation than they seek, since Johnson & Johnson has sufficient assets to cover liability exposure it faces for failing to warn consumers about the risks associated with its talc products.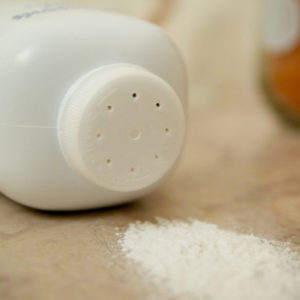 The Johnson & Johnson talcum powder bankruptcy plan has been widely criticized by plaintiffs lawyers, as well as bankruptcy experts, as an abuse of the legal process and effort to delay a series of trials that were expected to go before juries this year.
Late last year, the issue was assigned to U.S. Bankruptcy Judge Michael Kaplan in New Jersey, who announced the Court will hold four days of hearings beginning on February 15, to hear arguments on a motion to dismiss the bankruptcy filing.
On January 26, a group of 11 law professors from universities across the country brought a motion to file an amicus brief (PDF), to voice their opposition to what is described as a "novel and dangerous tactic," which would be an alarming abuse the U.S. bankruptcy system if companies are permitted to escape liability through bankruptcy protections when they are in excellent financial health.
"This [Johnson & Johnson] bankruptcy is not about reorganizing, rehabilitating, or granting a fresh start to an honest, unfortunate debtor. Nor is it about maximizing estate value for the benefit of creditors," the professors wrote. "Rather, this bankruptcy is about minimizing estate value to the detriment of J&J's tort victims, the sole 'creditors' in this case."
The professors point out that Johnson & Johnson is an obviously solvent company, with a market capitalization of $400 billion, which should provide more than enough assets to address the talcum powder liability. They call LTL a "shell company", which exists only to protect Johnson &Johnson's assets from its talc victims and "deprive innocent talc victims of their day in court."
They say the tactic, which has become known as the "Texas Two-Step," which has been used by companies facing massive asbestos-related litigation in the past, is a threat to the bankruptcy system, and if the process is allowed to continue, will expose that system to endless abuse by large corporations.
"The Amici Professors believe this strategy is a direct attack on the fundamental integrity of the Chapter 11 system, which is intended to protect honest but unfortunate debtors who are willing to subject themselves and their assets to the supervision of the Court," they wrote. "Solvent tortfeasors, like J&J, should not be permitted to use Chapter 11 as a tool to shield assets from the claims of their victims."
The professors must win approval from U.S. bankruptcy Judge Michael Kaplan to allow their arguments to be considered during the February 15 hearing.
Defending against the talcum powder litigation has cost Johnson & Johnson $1 billion, on top of Baby Powder settlements and verdicts that have amounted to another $3.5 billion, according to the bankruptcy filing.
Most of the U.S. talc litigation is currently pending in the federal court system, where the cases are centralized before U.S. District Judge Freda L. Wolfson in the District of New Jersey, as part of an MDL or multidistrict litigation. Prior to the bankruptcy filing, the Court was planning to hold a series of talcum powder "bellwether" trials beginning in April 2022, which have now been delayed after a stay on all proceedings was issued by the U.S. Bankruptcy Court.
"*" indicates required fields