Ballard Access Infant Ventilator Systems Recalled Following Injuries, Death
April 24, 2023
By: Katherine McDaniel
A recall has been issued for about 1,000 pediatric ventilation tubes, following reports that cracked manifolds have caused a number of serious injuries, including at least one death.
The U.S. Foods and Drug Administration (FDA) posted information about a Ballard Access Closed Suction Systems recall last week, warning that the ventilator systems manifold may leak, which can affect proper ventilation to a pediatric patient that could lead to  permanent injury or death.
The manufacturer has received several reports of the 72-hour-use infant ventilation systems cracking and leaking during use, which can affect the suctioning system's ability to provide patients with adequate breathing support. To date, at least four injuries and at least one fatality have been reported in relation to use of the faulty products.
Medical professionals use closed suctioning systems to maintain access to a patient's artificial airway without disrupting the delivery of oxygen and ventilation to the patient. The recalled manifolds were designed to be used on children, infants and neonates in conjunction with the closed suction catheters to keep the respiratory tract clear of secretions and protect others from exposure to bodily fluids.
According to the recall, a crack in the manifold or chamber of the endotracheal catheters can result in a leak in the patient's respiratory tract and prevent proper respiration. In addition, a cracked manifold can also allow bacteria or other foreign objects to enter the patient's body, resulting in infection, damage to the patient's airway, or a blockage of the endotracheal tube.
As a result of the risks posed by the infant ventilator systems, the FDA has categorized the action as a class I recall, suggesting that continued use of the device may cause serious injury or death.
The recall impacts all lots of Ballard Access closed suction system for neonates/pediatrics with y-manifolds and all lots of Ballard Access closed suction system for neonates/pediatrics with elbow manifolds distributed from October 20, 2022 through January 2, 2023.
Ballard Access closed suction systems Urgent Medical Device Recall Letter
On February 3, Avanos Medical Inc. issued an Urgent Medical Device Recall letter to customers warning them of the defect. The letter notified medical providers to check their inventory for impacted products and isolate them from use. Only the 24-hour-use Ballard closed system models should be used, the letter indicated.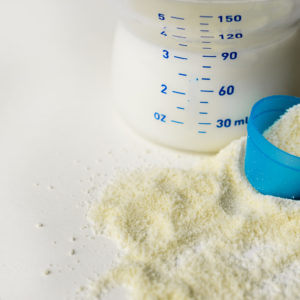 Among other recommendations outlined in the letter, Avanos instructed healthcare provers to also check any of the affected systems currently in use and replace any devices with a compromised manifold with a 24-hour-use replacement.
Alongside the letter, customers were also provided with an acknowledgement response form that should be completed and emailed to fieldactioncare@avanos.com with FCA-2023-002 Hospital Acknowledgement Response Form as the subject. Avanos will contact consumers to schedule return, refund and replacement of the recalled systems.
Customers with questions about the Ballard Access closed suctioning system recall may email Avanos Medical Inc. at FieldActionCare@avanos.com.
"*" indicates required fields