Bard Hernia Mesh Lawsuit Filed Over Infections, Multiple Revision Surgeries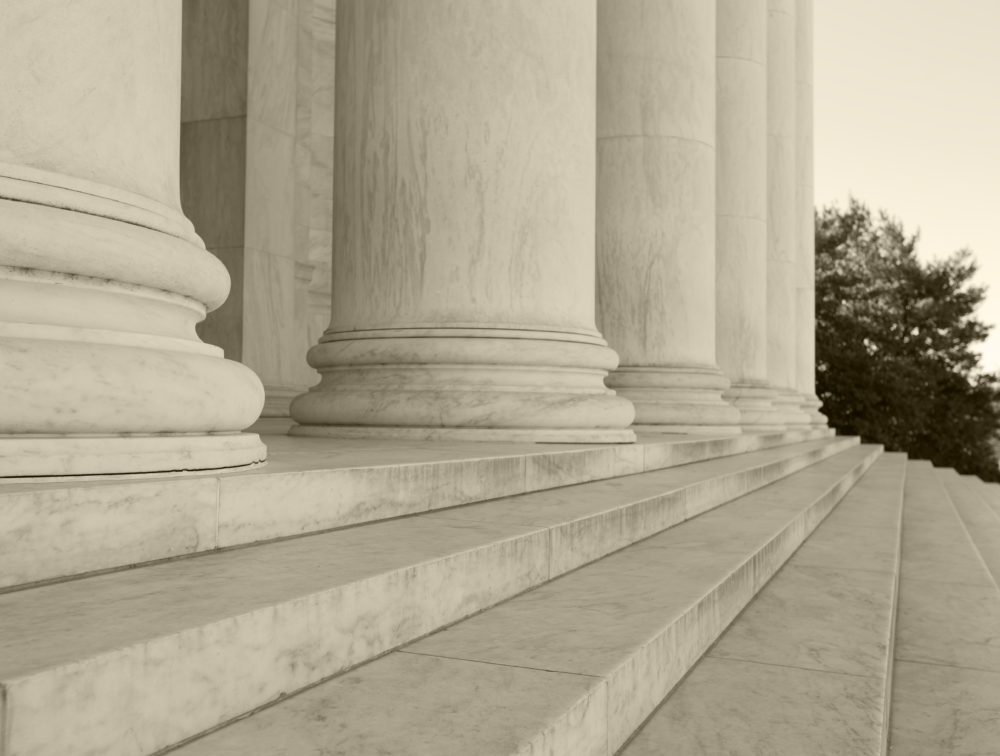 December 07, 2017
By: Irvin Jackson
A product liability lawsuit filed against C.R. Bard and it's Davol subsidiary, over complications following a hernia repair, alleges that surgical mesh used during the procedure was unreasonably dangerous and defective, resulting in infections and the need for multiple revision procedures.
Randy A. Roberts, Sr. filed the complaint (PDF) in the U.S. District Court for the Eastern District of Louisiana on November 29, indicating that as a result of the use of Bard hernia mesh, he has been left with permanent injuries that will continue to cause him to have "difficulty doing the most basic tasks of everyday living."
According to the lawsuit, a Bard Monofilament Knitted Polypropylene Mesh was used during an incisional hernia repair in January 2006. However, in May 2015, he returned to the hospital due to complaints of increasing pain, swelling and discomfort in the abdomen. Doctors discovered that he had an abdominal wall abscess in the umbilical hernia sac.
Additional surgery revealed that the Bard hernia mesh had been contaminated with bacteria, but only part of it could be removed because of how imbedded in his body the Bard mesh had become.
"Following the surgery, Plaintiff, Randy A. Roberts, Sr., was informed that because the rest of the residual mesh could not be removed that he was at substantially increased risk for recurrence," the lawsuit states. "Plaintiff, Randy A. Roberts, Sr., was further informed that if he had a recurrence then his options at that time would be suppression for life with oral antibiotics or a surgery to attempt to remove the residual mesh."
In August 2015, doctors confirmed that the rest of the hernia mesh had become infected as well. However, the infection was determined to be antibiotic resistant. In an attempt to remove all of the hernia mesh, Roberts underwent surgery again in September 2015, at which time doctors discovered that he had developed a fistula. While the surgeons suspect they were able to remove all of the mesh, they could not be certain, because of how deeply the mesh had become imbedded into his body.
The lawsuit states that Roberts, only 35, has never fully recovered.
Hernia Mesh Litigation
The case joins a growing number of hernia mesh lawsuits filed in recent months over design defects associated with several different widely used surgical repair products.
In addition to Bard hernia mesh lawsuits, many of the claims have involved similar claims for infections and hernia revision surgery linked to the Atrium C-Qur patch and Ethicon Physiomesh, the latter of which was removed from the market last year amid reports of problems.
The Atrium C-Qur, pronounced "Secure", was approved by the FDA in March 2006, featuring a polypropylene mesh with an outer coating of gel made from 3 fatty acids. However, this design has been linked to reports of severe infections, allergic reactions and other problems.
Ethicon Physiomesh was introduced in March 2010, featuring a unique, multilayered design that was intended to improve performance. However, amid a high number of failures, an Ethicon Physiomesh recall was issued in May 2016, removing the product from the market worldwide. While the action was classified as a "market withdrawal" in the United States, the manufacturer has indicated that it will not be returning the product to the market.
Given similar questions of fact and law raised in different Atrium C-Qur lawsuits or Ethicon Physiomesh lawsuits, two separate federal multidistrict litigations have been established, centralizing the cases against each manufacturer before one judge for coordinated pretrial proceedings. However, various Bard hernia mesh cases filed in the federal court system are proceeding as individual claims, without centralization.
"*" indicates required fields