Bard Pelvic Mesh Lawsuit Results in $33M Verdict, With Additional Punitive Damages Possible
April 13, 2018
By: Irvin Jackson
A New Jersey jury has found that C.R. Bard should pay $33 million in compensatory damages as a result of pelvic mesh complications suffered by a woman, and substantially higher punitive damages may be added in the second phase of the trial.
The verdict came on Thursday, in a claim filed by Mary McGinnis, who is among tens of thousands of women nationwide who have pursued transvaginal mesh lawsuits against Bard and other manufacturers. While most claims have been settled in recent years, about 30 individual cases have gone to trial nationwide, with several resulting in similar, multi-million dollar verdicts.
McGinnis was implanted with the Bard Avaulta Solo Support System and the Align Trans-Obturator Urethral Support System. The Avaulta was removed from the market in 2012, and the Align was removed in 2016.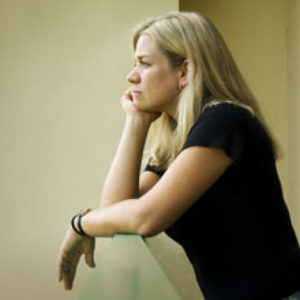 The verdict includes a $23 million compensatory damages award for McGinnis, and a $10 million award for her husband, Thomas. The jury now must weigh whether additional punitive damages should be awarded against Bard as a result of the company's reckless disregard for the safety of consumers, which are designed to punish defendants and deter other companies from engaging in similar conduct.
In recent years, Ethicon, C.R. Bard, Boston Scientific and other manufacturers of transvaginal mesh products have faced massive numbers of product liability lawsuits, each raising similar concerns that the devices were introduced without adequate research or warnings. Design defects associated with surgical mesh have been linked to severe complications among women, including infections, erosion of the mesh into the vagina and organ perforation.
The litigation over vaginal mesh products has been one of the largest mass torts in recent years, with the number of cases beginning to increase rapidly after July 2011, when the FDA warned that it had received thousands of adverse event reports involving problems with vaginal mesh products between January 2008 and December 2010.
After a review of all available data, the FDA concluded that there was no evidence that transvaginal mesh provides any additional benefits when compared to more traditional surgery for treatment of pelvic organ prolapse.
In early 2012, the FDA sent a letter to several manufacturers of these products, ordering that they conduct additional studies and trials to evaluate the safety of transvaginal mesh products, and establish whether they pose an unreasonable risk of injury for women. Since then, a number of manufacturers have decided to stop making the devices to avoid the need to spend money studying the safety of products they have sold for years.
Following several years of litigation, various different manufacturers have reached vaginal mesh settlements to resolve groups of claims involving problems with products manufactured by Endo's AMS, C.R. Bard, Boston Scientific, Ethicon and others. However, individual claims for women who elected not to settle have continued to go to trial.
"*" indicates required fields