Bard Port Lawsuits Centralized in MDL Before U.S. District Judge in Arizona
August 09, 2023
By: Irvin Jackson
A panel of federal judges has determined that all Bard Port lawsuits filed in U.S. District Courts nationwide should all be consolidated and centralized before one judge for coordinated discovery and pretrial proceedings.
Becton, Dickinson & Co., and it's Bard subsidiaries have faced a rapidly growing number of product liability lawsuits filed throughout the federal court system in recent months, each raising similar allegations that plaintiffs experienced complications from Bard PowerPort or similar Bard implantable port catheter systems, which are placed below the skin to provide easy access for the delivery of medications, such as chemotherapy.
The Bard ports consist of an injection site where a needle is inserted, as well as a polyurethane catheter tube that carries the drug into the blood vessel. However, plaintiffs allege that the devices contain serious design defects, which may cause the Bard Ports to fracture and fail, increasing the risk of infections, blood clots and other serious injuries.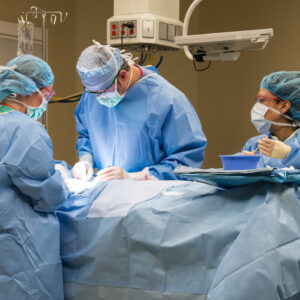 Bard Port Catheter Lawsuit
Given common questions of fact and law raised in the claims, a group of plaintiffs filed a motion to establish a Bard Port Lawsuit MDL in May 2023, asking the U.S. Judicial Panel on Multidistrict Litigation (JPML) to transfer all claims brought throughout the federal court system to one U.S. District Judge, as part of an effort to reduce duplicative discovery into common issues, avoid conflicting pretrial rulings and promote judicial efficiencies.
At the time the motion was filed, only about 10 Bard Port lawsuits were pending nationwide. However, a steady number of new complaints have been brought in recent weeks, and it is widely expected that hundreds, if not thousands, of additional complaints may be filed in the coming months.
In complex product liability litigation, where large numbers of claims are brought by users of the same medical device or medication, each experiencing the same or similar injuries, it is common for the U.S. JPML to establish an MDL for pretrial proceedings and a series of early bellwether trials, which are designed to help gauge how juries may respond to certain evidence and testimony that will be repeated throughout the litigation.
JPML Orders Bard Port Lawsuit Consolidation
Following oral arguments held late last month, the JPML issued a transfer order (PDF) on August 8, transferring all Bard Port lawsuits to the U.S. District for the District of Arizona, where the claims will be assigned to Judge David G. Campbell, who previously handled thousands of Bard lawsuits involving defective IVC filters.
The JPML pointed out that the number of lawsuits has already increased to 50 claims, that are now pending in 28 different federal districts.
"All actions can be expected to share factual questions arising from allegations that defendants manufacture the catheter component of their port devices with a concentration of barium sulfate that is too high, which reduces the material integrity of the catheter, and can lead to injuries, including infections, fracture of the catheter, migration of the catheter, and thrombosis," according to the order. "Centralization offers an opportunity to substantially streamline pretrial proceedings, reduce duplicative discovery and conflicting pretrial obligations, as well as prevent inconsistent rulings on common [pretrial motions]."
Despite the rapidly growing size and scope of the litigation, the manufacturer opposed creation of a Bard Port MDL, indicating that the cases could be resolved through informal coordination between the courts and parties. In addition, Bard attempted to argue that an MDL would lead to an influx of frivolous claims. However, the JPML disagreed with that assessment.
"Defendants have represented that many of the cases filed are meritless, that certain plaintiffs' counsel have made false representations as part of an advertising campaign to solicit additional claims, and that creation of an MDL would reward such misconduct and lead to the filing of numerous additional non-meritorious cases," the JPML wrote in the order. "The Panel has rejected similar arguments on multiple occasions and does so again here."
The panel noted that Judge Campbell previously presided over a Bard IVC filter lawsuit MDL, which was established in August 2015 and included more than 8,000 claims at it's peak. That litigation involved claims that a different medical device made by the same company was defective and prone to fracture or break, causing small pieces of the filter to travel throughout the body.
Following a series of early "bellwether" trials before Judge Campbell, which were designed to help parties gauge how juries are likely to respond to certain evidence and testimony that will be repeated throughout the claims, including one trial which resulted in a $3.6 million verdict and two other claims that resulted in defense verdicts, individual IVC filter settlements were reached to resolve the vast majority of the claims.
As part of the management of the Bard Port lawsuits, it is expected that Judge Campbell will establish a similar bellwether process, where a small group of representative claims will be selected for case-specific discovery and a series of early trial dates. However, if the manufacturer fails to negotiation Bard Port settlements following these MDL proceedings, each case may later be remanded back to the U.S. District Court where it was originally filed for a separate trial date in the future.
---
Find Out If You Qualify for Port Catheter Compensation
"*" indicates required fields