Bard PowerPort Infection Lawsuit Alleges Manufacturer Concealed Dangerous Risks
May 03, 2023
By: Irvin Jackson
A Missouri woman has filed an infection lawsuit against Bard PowerPort manufacturers, indicating that the drug injection implant was defectively design and caused her to suffer permanent injuries, which resulted in the need for additional surgery to have the catheter port replaced.
The complaint (PDF) was filed by Jean Cunningham in U.S. District Court for the Western District of Missouri on April 24, presenting product liability claims against Becton Dickinson and Company, C.R. Bard, Inc. and Bard Access Systems, Inc., as the defendants.
The Bard PowerPort is a vascular access device, which is implanted below the skin to provide a catheter port that allows the easy delivery of medications to a patient's blood stream. It consists mainly of an injection port, where the needle is inserted to deliver medications; and a polyurethane catheter tube which carries the drug into the blood vessel.
Unlike other implanted ports, such as Port-a-cath or Mediport, the Bard PowerPort is marketed as a special type of catheter port, which is intended to withstand higher injection prressures. However, Cunningham now joins a growing number of individuals nationwide who are pursuing a Bard PowerPort lawsuits, alleging that the catheter tube is prone to crack and fracture, increasing the risk of infections, deep vein thrombosis and other complications.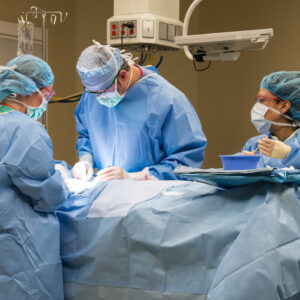 Bard Port Catheter Lawsuit
Cunningham indicates that a Bard PowerPort was implanted in October 2015, in order to receive drug infusions to her treat multiple sclerosis. However, in May 2018 Cunningham was hospitalized for acute onset of right sided chest pain and an infection, which the lawsuit indicates resulted from the Bard PowerPort's catheter fracturing. She underwent emergency revision surgery to have the implant replaced.
The lawsuit indicates that as a result of the Bard PowerPort infection, Cunningham was left with severe and permanent injuries, which resulted in the need for major revision surgery to remove the catheter port, and a future risk of other health problems, such as cardiac tamponade.
Cunningham argues that the manufacturers intentionally concealed Bard PowerPort problems for years, providing false and misleading warnings for patients patients and the medical community.
"Defendants were aware or should have been aware that the PowerPort had a substantially higher failure rate than other similar products on the market, yet Defendants failed to warn consumers of this fact," the lawsuit states. "Defendants also intentionally concealed the severity of complications caused by the PowerPort and the likelihood of these events occurring."
The port catheter lawsuit claims the manufacturers could have changed the design to make it safer for patients, but instead continued to aggressively market the device in order to maximize profits at the expense of potential patient injuries.
Cunningham presents claims of negligence, failure to warn, manufacturing defect, design defect, breach of warranty, fraudulent concealment, and violation of the Missouri Merchandising Practices Act. She is seeking both punitive and compensatory damages.
---
Find Out If You Qualify for Port Catheter Compensation
"*" indicates required fields