Bard PowerPort Infection, Embolism Resulted in Removal of Port Catheter: Lawsuit
July 10, 2023
By: Irvin Jackson
A Missouri woman indicates she suffered a severe Bard PowerPort infection and embolism due to problems with the design of the port catheter used during her breast cancer treatments, according to allegations raised in a recently filed lawsuit against the manufacturer.
The complaint (PDF) was brought by Judy Hicks in the U.S. District Court for the Eastern District of Missouri on June 30, seeking damages from C.R. Bard, Inc, Bard Access Systems, Inc., and their parent company, Beckton, Dickinson and Company, indicating that the Bard PowerPort M.R.I. implantable port was unreasonably dangerous and defective.
The Bard PowerPort is a vascular access device, which is implanted below the skin to provide a catheter port that allows the easy delivery of medications to a patient's blood stream. It consists mainly of an injection port, where the needle is inserted to deliver medications, and a polyurethane catheter tube which carries the drug into the blood vessel.
Unlike other implanted ports, such as Port-a-cath or Mediport, the Bard PowerPort is marketed as a special type of port catheter, which is intended to withstand higher injection pressures. However, Hicks now joins a growing number of individuals nationwide who are pursuing Bard PowerPort lawsuits, alleging that the catheter tube is prone to crack and fracture, increasing the risk of infections, deep vein thrombosis and other complications.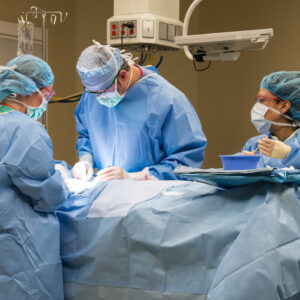 Bard Port Catheter Lawsuit
According to the lawsuit, Hicks was implanted with a Bard Groshong MRI PowerPort in February 2021 to help with her ongoing treatment of breast cancer.
"Less than a month after the PowerPort implant, Plaintiff began to develop fevers due to what was diagnosed as neutropenia, and Staph aureus bacteremia due to suspected seeding from her port site," the lawsuit states. "On May 27, 2022, Plaintiff presented to Parkland Cancer Center to de-clot an embolism in relation to the catheter. Plaintiff was required to undergo surgery to remove the PowerPort."
As a result of the Bard PowerPort infection, Hicks had to undergo another surgery in August to remove other parts of the implant, the lawsuit indicates.
Hicks' complaint blames the device's failure, and her Bard PowerPort embolism, on a defective design used by the manufacturers, indicating the problem with the port catheter were known, but the company intentionally deceived the medical community about the safety of it's device.
"Despite knowledge of numerous reports of catheter failure, Defendants continued to actively and aggressively market the PowerPort as safe," Hick's lawsuit states.
The lawsuit presents claims of negligence, failure to warn, design defect, manufacturing defect, common law fraud, fraudulent concealment, negligent misrepresentation, breach of warranty, gross negligence and violation of the Missouri Merchandising Practices Act. She is seeking both compensatory and punitive damages.
---
Find Out If You Qualify for Port Catheter Compensation
Image Credit: |
"*" indicates required fields