Bard Product Liability Lawsuit Costs Lead to Quarterly Loss
July 26, 2013
By: Irvin Jackson
Under the weight of continuing costs associated with thousands of product liability lawsuits, including cases involving vaginal mesh implants, hernia repair products, IVC filters and others, C. R. Bard posted a loss in the 2nd quarter of 2013.  
In a quarterly report issued this week, C.R. Bard reported a loss of $161.6 million for the quarter, largely due to a $275.1 million litigation charge stemming from the legal claims against the company.
In recent years, a growing number of lawsuits have been filed against the medical device company, including more than 8,000 Bard Avaulta vaginal mesh lawsuits, more than 2,000 Kugel hernia mesh lawsuits and several dozen lawsuits over Bard IVC (inferior vena cava) filters.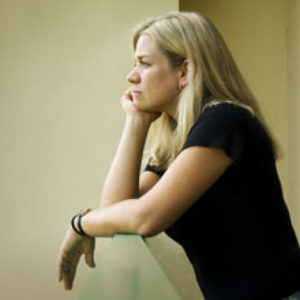 This time last year, Bard reported a $133.9 million profit. As the company continues to disagree with insurance carriers over the mounting litigation costs, the charge taken this quarter negated an actual 2% increase in revenue for Bard.
According to the filing, insurance coverage with respect to Bard's Kugel hernia mesh litigation has been depleted and the company took a $25 million charge in the first quarter in connection to those claims. The company also noted that it settled a dispute with an insurance carrier in June over $50 million in legal costs related to the Bard Avaulta mesh, but the details of the settlement were not revealed. The company noted that there was no change to the amount of insurance coverage as a result.
More legal costs may be on the horizon in relation to the lawsuits. In the first half of this year, C.R. Bard reports that it received subpoenas or Civil Investigative Demands from a number of State Attorneys General regarding the sale and marketing of its hernia mesh and vaginal mesh products.
Avaulta Mesh Lawsuits
Bard's Avaulta products are transvaginal mesh that has been used in recent years for surgical repair of pelvic organ prolapse (POP) and female stress urinary incontinence (SUI). Avaulta mesh has been removed from the market, amid reports that indicated women were suffering severe and debilitating injuries from mesh eroding through the vagina, causing infections and other complications.
Thousands of women are now pursuing lawsuits against Bard alleging that they designed and sold a defective and dangerous product. According to allegations raised in many of the claims, Bard used plastic in the vaginal mesh that a supplier informed them was not fit for permanent implant in humans.
At least one case has already gone to trial, in July 2012, with a California state court jury awarding $5.5 million in damages against Bard for problems suffered by one woman who received the Avaulta mesh.
Early next week, a Bard Avaulta trial is scheduled to begin in the federal court system, with the first in a series of four "bellwether" cases that have been set for early trial dates in the litigation to help the parties gauge how juries may respond to certain evidence and testimony that is likely to be repeated throughout the cases. The outcome for these early trials may influence negotiations between Bard and plaintiffs to settle Avaulta vaginal mesh cases.
Kugel Hernia Mesh Cases Mostly Settled
Bard and their Davol subsidiary have been battling lawsuits over Kugel Composix hernia mesh for the past several years, after many of the products were recalled due to reports of failure.
The Kugel Patch contained a memory recoil ring around the perimeter of the mesh, which was designed to allow the doctor to fold it during the hernia repair. It is designed to spring open once in place to lay flat. However, in many cases the plastic ring has broken, resulting in serious internal injury.
Last year, Bard reached agreements to settle most of the Kugel hernia mesh lawsuits, with reports suggesting that the medical device maker paid an average of $70,000 per claim. In July 2011, Bard announced a litigation charge of $184 million to cover anticipated costs associated with resolving Kugel hernia patch cases.
Bard IVC Filter Problems
One of the latest litigations facing Bard involves problems with their inferior vena cava (IVC) filters, which are small spider-like devices implanted to catch blood clots before they travel into the lungs. Many lawsuits allege that the legs or struts of the Bard IVC filters are prone to fracture or come loose, potentially causing serious injury when they travel to other areas of the body.
A growing number of Bard IVC filter lawsuits have been filed in state and federal courts throughout the country in recent years, after the FDA issued an alert in August 2010 about problems associated with such removable filters. The federal agency indicated that it had received hundreds of adverse event reports involving products like the Bard G2 and Bard Recovery filters, which are designed so that they can be left in place or removed by the doctor after the danger of a blood clot has passed. The FDA urged doctors to consider removing the filters once the risk passes, to reduce the risk of the IVC filter breaking free, perforating the vena cava or causing other internal injuries.
Bard introduced the Recovery IVC filter in 2002 and promoted it as an important part of the company's long-term success. However, only a few years later, amid reports of the Recovery filter struts fracturing and breaking, Bard introduced the G2 filter as a second generation version. The Bard G2 was marketed as having "enhanced fracture resistance", "improved centering" and "increased migration resistance." However, according to allegations raised in lawsuits, individuals have experienced similar problems with this version as well.
Plaintiffs allege in the claims that Bard knew or should have known about the unreasonably high rate of fracture, migration and perforation with their vena cava filters, yet failed to adequately warn consumers or the medical community.
Much of this litigation against Bard remains in the very early stages.
"*" indicates required fields