Bard Settles 500 Vaginal Mesh Cases, As Remands Coming in Others
July 30, 2014
By: Austin Kirk
C.R. Bard has reportedly agreed to settle more than 500 vaginal mesh lawsuits, but continues to face thousands of other claims brought by women nationwide and a federal judge is preparing to send several hundred cases back to U.S. District Courts throughout the country for individual trial dates.
There are currently about 12,500 Bard Avaulta mesh cases pending, with most of the lawsuits pending as part of a federal multidistrict litigation (MDL), which is centralized before U.S. District Judge Joseph Goodwin in the Southern District of West Virginia.
All of the complaints involve similar allegations, indicating that women suffered painful and debilitating complications from transvaginal mesh implanted to repair pelvic organ prolapse (POP) or female stress urinary incontinence (SUI). Plaintiffs claim that the Bard Avaulta mesh is defectively designed and poses an unreasonable risk of eroding through the vagina, causing infections and other injuries.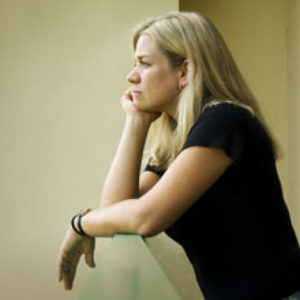 In a recent regulatory filing with the SEC, C.R. Bard acknowledged that settlements were reached with two plaintiffs' law firms during the second quarter of 2014, resolving more than 500 cases for an undisclosed amount.
While this Bard Avaulta settlement represents only a small portion of all cases currently pending, the manufacturer indicates that it is continuing to engage in discussions with other law firms, which may result in additional inventory settlements.
Previously the only confirmed agreements to settle Bard mesh cases came in individual cases that were set for early trial dates, known as "bellwether" cases.
The disclosure that the medical device manufacturer has settled what appears to be the first large "chunk" of cases comes as Judge Goodwin prepares to remand up to 200 cases currently pending in Bard Avaulta MDL, potentially sending cases back to various U.S. District Courts nationwide for trial.
Bard Avaulta Bellwether Trials
Since 2010, all product liability cases filed over Bard Avaulta mesh throughout the federal court system have been centralized before Judge Goodwin to reduce duplicative discovery, avoid conflicting pretrial rulings and to serve the convenience of the parties, witnesses and the courts.
As part of the coordinated pretrial proceedings, a series of three trials were scheduled last year to help the parties gauge how juries may respond to certain evidence and testimony that could be offered throughout a number of other vaginal mesh cases.
In July 2013, the first federal trial began involving a lawsuit filed by Donna Cisson, who alleged that the design and polypropylene material used in the Bard Avaulta Plus led to various injuries, including inflammation, extrusion, erosion, and excessive scarring. That case ended in a jury award of $2 million, including punitive damages designed to punish Bard for their actions surrounding the design and sale of the product.
A second trial began in August 2013, involving a lawsuit filed by Wanda Queen. However, the parties reached a confidential agreement to settle the Bard Avaulta case during the first day of trial.
A third Bard Avaulta settlement was reached earlier this year, in a case filed by Carolyn Jones, which was reached only weeks before the bellwether trial was set to begin.
In response to a lack of progress in settling large numbers of cases, Judge Goodwin established a second "bellwether" round earlier this year, selecting 200 cases that are going through case-specific discovery to prepare them to be "trial-ready" by January 30, 2015.
According to a joint submission (PDF) filed on July 25, the parties have proposed the individual jurisdictions where each of the cases should be remanded for individual or consolidated trials, potentially spreading the cases out throughout the country going before different federal juries simultaneously.
Vaginal Mesh Settlements
In addition to the Bard Avaulta mesh cases, Judge Goodwin is also presiding over six other federal MDLs established for similar cases brought against other medical device manufacturers.
According to the latest case list (PDF) released by the U.S. Judicial Panel on Multidistrict Litigation (JPML) on July 15, Judge Goodwin is currently presiding over 18,501 Ethicon mesh lawsuits, 17,901 American Medical Systems (AMS) mesh lawsuits, 12,199 Boston Scientific mesh lawsuits, 1,506 Coloplast mesh lawsuits, 213 Cook Medical mesh lawsuits and about 74 Neomedic mesh lawsuits.
Earlier this year, a series of bellwether trials involving AMS transvaginal mesh products were cancelled by Judge Goodwin, after parent company Endo Health Systems reached an agreement to pay $830 million to settle the majority of cases involving AMS mesh.
In June, Judge Goodwin said that Coloplast was making good progress toward reaching a settlement that would resolve the 1,500 claims filed against it. The company reportedly settled about 400 cases for $16 million in March.
Mom

August 1, 2014 at 11:46 am

Why was evidence for the plaintiff disallowed? Why are these trials taking place where Boston Scientific's headquarters are located and sustains the local economy? This plaintiff was from Ohio. Why not a neutral location? In light of the location, how could an impartial jury be selected?

Dakeys

July 31, 2014 at 5:46 am

This is so sad that women that give birth have too suffer like this. Waiting on our government to support us. We have went to war for our country, help as teachers , wives, u name it we women have done it. But still no help from the united state of America congress people, president you should be Ashamed. You know that Johnson and Johnson made a bad deal . Make them pay .
"*" indicates required fields