Bariatric Surgery Results Vary Widely in Weight Loss, Health Benefits
December 19, 2013
By: Martha Garcia
Bariatric weight loss surgery has been shown to offer promising results to patients looking to drop pounds dramatically, however a new study warns that all patients will not see the same results.
Patients who undergo bariatric surgery often lose a large amount of weight. However, surgery results will vary greatly from one person to the next.
In a cohort study published in the Journal of the American Medical Association (JAMA) on December 11, researchers reviewed data from ten different U.S. hospitals in six different geographic locations, which involved more than 2,400 adults who underwent bariatric surgery for the first time between 2006 and 2009. These patients were followed until September 2012.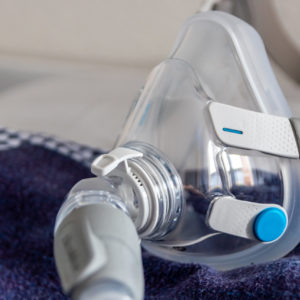 Did You Know?
Millions of Philips CPAP Machines Recalled
Philips DreamStation, CPAP and BiPAP machines sold in recent years may pose a risk of cancer, lung damage and other injuries.
Learn More
Three years after patients underwent gastric bypass or laparoscopic adjustable gastric banding surgery, or LAP-Band, many patients saw significant weight loss and a reduction of type 2 diabetes, cholesterol and blood pressure. Patients weighed an average of 284 pounds. One-third of the patients had type 2 diabetes and more than half also had high blood pressure and high cholesterol.
Researchers found the average weight loss for gastric bypass patients was 90 pounds, which is approximately 30% of their overall weight. Forty-four pounds was the average weight loss for LAP-Band patients.
Overall the results following bariatric surgery were positive. However, the majority of the weight loss and disease reduction occurred one year after surgery. Approximately 30 percent of patients experienced only a partial remission three years later. Nearly 40% of gastric bypass patients and 17% of LAP-Band patients experienced a hypertension remission.
A recent Swedish study found 72% of bariatric patients experienced a type 2 diabetes remission, yet only 31% remained in remission 15 years later.
Researchers warn that this is because results from bariatric surgeries will vary widely from patient to patient.
The reemission rates are still higher than in patients who didn't have surgery. Positive results may come fast and sweepingly; however, the likelihood of many of those results holding years later are much lower.
Weight Loss Surgery Safety and Results
Gastric bypass surgery alters the size and shape of the stomach and intestines in order to address issues of extreme obesity and to promote rapid weight loss. The procedure has gained in popularity in recent years, but the changes to the body require recipients to also permanently alter the way they eat to ensure they receive the proper balance of nutrients.
The Lap-Band, also known as the laparoscopic adjustable gastric banding, is a loop of material placed around the upper part of the stomach, creating a small pouch that quickly fills with food. People with the band feel full after eating small amounts, which promotes weight loss.
Although the Lap Band can be effective, there are a number of potential complications associated with the weight loss surgery, including erosion of the band through the stomach wall, the band moving out of position, nausea, vomiting, difficulty swallowing, gastroesophageal reflux disease (GERD), abdominal pain, and leaking of the gastric band.
Duodenal surgery is even more radical, where most of the stomach is removed, and the remainder is turned into a sleeve that is attached to the small intestines, resulting in the body having little opportunity to digest food and extract nutrients and calories.
All of the operations require nutritional supplements and a major alteration of the recipient's diet for the rest of their life.
Researchers say that the theory that overweight patients are not only obese, but also sick could explain why weight loss and reductions in diabetes and hypertension may not stick years later. The American Medical Association officially named obesity as a recognizable disease earlier this year.
More than 150,000 people will elect to undergo some form of bariatric surgery each year. With advancements in surgery, the mortality rate dropped to 0.1%. However, a study published in 2011 highlighted a large number of serious complications following bariatric surgery. Researchers found side effects of weight loss surgery can include malnutrition, vision problems, vitamin deficiencies and other serious complications.
The weight loss surgery known as the duodenal switch was found to have the most serious side effects, including lack of calcium and vitamin D, causing fragile weak bones. Risks also included nigh blindness and severe iron deficiency.
More recently, a study published in October found a high number of complications following weight loss surgery may be linked to the skill and experience of the surgeon.
Surgeons who were peer rated by other surgeons and were found to have the lowest ratings also had a higher percentage of complications and higher mortality rates following bariatric surgery.
"*" indicates required fields