Batiste Dry Shampoo Lawsuit Filed Over Undisclosed Leukemia and Cancer Risk from Benzene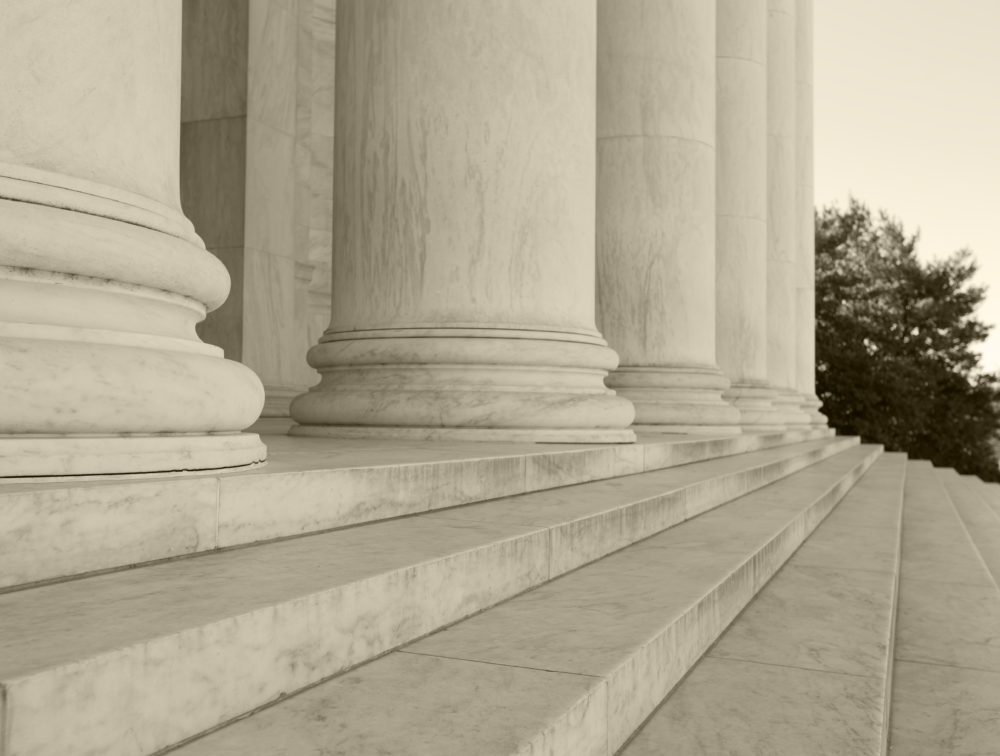 November 10, 2022
By: Russell Maas
According to allegations raised in a class action lawsuit brought this week, Church & Dwight, Co. has sold Batiste dry shampoo without disclosing that the aerosol spray products were contaminated with high levels of benzene, which may increase the risk of leukemia and other cancers.
The complaint (PDF) was filed by Eden Amadril and Ariana Skurauskis in the United States District Court for the Northern District of California on November 8, raising allegations that the manufacturer knew or should have known that Batiste dry shampoo contained benzene, yet it continued to market the spray cans as safe and effective to use as an alternative to washing your hair in the shower.
Benzene is an industrial chemical which has long been linked to fatal forms of leukemia and other cancers such as AML, Chronic Myelogenous Leukemia (CML), Acute Lymphocytic Leukemia (ALL), Chronic Lymphocytic Leukemia (CLL), Hairy Cell Leukemia (HCL), Non-Hodgkin's Lymphoma, Multiple Myeloma, Myelodysplastic Syndrome (MDL), Myelofibrosis and Myeloid Metaplasia, Aplastic Anemia and Thrombocytopenic Purpura.
Dry Shampoo Leukemia Lawsuit
Were you or a loved one diagnosed with cancer after using Batiste or another dry shampoo product that may have contained high levels of benzene?
CONTACT A LAWYER
Failure to Disclose Batiste Dry Shampoo Cancer Risk
According to the complaint, Amadril and Skurauskis both purchased a variety of Batiste dry shampoo products, including Batiste Hint of Divine Dark Dry Shampoo and Batiste Floral & Flirty Blush Dry Shampoo, at retail outlets in San Jose, California.
Like other consumers, the plaintiffs indicate they regularly used the product without knowing it contained cancerous or toxic chemicals which were not displayed on the ingredient list, nor disclosed by the manufacturer.
Amadril and Skurauskis allege the manufacturer knew or should have known about the risk of benzene contamination in its aerosol dry shampoo products for nearly a year, after the online pharmacy Valisure released a report in October 2021, raising concerns of elevated levels of benzene in similar Proctor & Gamble and Suave aerosol based dry shampoo products.
However, rather than performing internal testing to protect the safety of its customers and issuing a prompt dry shampoo recall, the manufacturer intentionally ignored the possibility that the products could be exposing individuals to a chemical known to cause acute lymphocytic leukemia (ALL), chronic lymphocytic leukemia (CLL), multiple myeloma, and non-Hodgkin lymphoma
The Batiste dry shampoo class action lawsuit alleges that Church & Dwight Co. failed to fulfill their duty to adequately test its products and disclose to consumers and regulators that its dry shampoo products contained unsafe levels of benzene, pursuing claims for unjust enrichment, violations of false advertising laws and violations of state consumer fraud acts.
Amadril and Skurauskis complaint seeks dry shampoo settlement benefits for all individuals who purchased the recalled Batiste dry shampoo products, and were unknowingly exposed to benzene.
Dry Shampoo Recalls
In late October, the U.S. Food and Drug Administration (FDA) announced an Unilever dry shampoo recall , instructing consumers to stop using certain Dove, Nexxus, Suave, TIGI and TRESemmé dry shampoo products, which contain elevated levels of benzene contamination from the propellant used by the manufacturer.
The recall included 19 different brands of dry shampoo, including many popular products such as Dove Dry Shampoo Volume and Fullness, Dove Dry Shampoo Fresh Coconut, Nexxus Dry Shampoo Refreshing Mist, Suave Dry Shampoo Hair Refresher, Tresemme Dry Shampoo Volumizing, Bed Head Oh Bee Hive Dry Shampoo and many others.
In December 2021, a similar Proctor & Gamble dry shampoo recall was issued, which impacted 32 separate lines of aerosol shampoo and conditioner products that may contain elevated levels of benzene. The products impacted by the recall include the popular brand names Pantene, Aussie, Herbal Essences, Old Spice and Waterless.
Since the dry shampoo products in both recalls are intended to be applied directly to the hair and scalp, health officials warned that benzene could enter an individual's bloodstream through inhalation, orally, and through the skin, which, over time and repeated use, could result in adverse health effects from benzene exposure.
On November 1, the independent online pharmacy Valisure announced it has found high levels of benzene in most dry shampoo spray products it tested.
After reviewing the results of its own benzene testing, Valisure filed an FDA Citizen petition to have the products pulled from store shelves for public safety.
Aerosol Spray Sunscreen & Deodorant Lawsuits
The series of dry shampoo recalls and lawsuits comes manufacturers already face a number of individual claims and class action lawsuits over high levels of benzene in other aerosol spray products sold in recent years, including sunscreen, deodorant and antiperspirant sprays.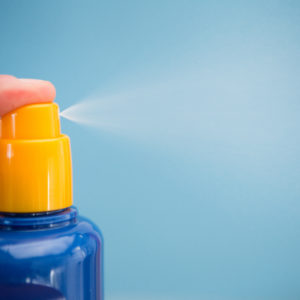 In May 2021, the online pharmacy Valisure issued a report that found benzene in 78 spray sunscreen and after-sun care products in their inventory, indicating that more than a quarter of the sunscreen contained the cancer-causing chemicals at levels that exceed what the FDA considers safe.
Weeks later, Johnson & Johnson issued a massive Neutrogena and Aveeno sunscreen recall, and other companies followed suit with Coppertone sunscreen recalls, Banana Boat sunscreen recalls and other spray sunscreen being removed from the market due to benzene contamination.
Manufacturers have already reached agreements to settle class action claims brought over sunscreen and deodorant products, and dozens of individual cancer lawsuits are being pursued by consumers diagnosed after routinely covering large areas of their body with the benzene-contaminated spray.
Virginia

August 24, 2023 at 9:58 am

I use the dove dry shampoo and conditioner my scale was irritated and my hair was falling out. G6

India

August 14, 2023 at 3:19 pm

This is awful! I have used Batiste dry shampoo for about 10 years. I have been using the divine dark now to conceal my really bad thinning hair every day for years. I have been having headaches everyday with dizziness and nausea and sometimes feel confused.

Jennifer

August 12, 2023 at 8:51 am

I have been using this dry shampoo for at least 10 years. I have had major hair loss and thinning and never would have thought it was from this. How is this allowed in the USA! This is very concerning. How are these products still on shelves everywhere. When they can do this much harm.????

Elyse

July 2, 2023 at 6:52 pm

I have been getting massive migraines the last year using batiste dry shampoo . I have been using this product and due to the health complications from it I would like to be compensated immediately for all the migraine rx meds and over the counter medication I purchased to treat the symptoms and exposure to carosgenic exposure to the product.

Melissa

April 18, 2023 at 12:11 pm

I can not believe this! I just found out about this and I have been using Batiste dry shampoo for a few years now and my hair has been falling out significantly. I have also been suffering with migraines and a sore scalp. It hurts alot of times when I'm fixing my hair. This is so uncalled for! We put our trust in expensive products like this and they don't care what happens to loyal customers that[Show More]I can not believe this! I just found out about this and I have been using Batiste dry shampoo for a few years now and my hair has been falling out significantly. I have also been suffering with migraines and a sore scalp. It hurts alot of times when I'm fixing my hair. This is so uncalled for! We put our trust in expensive products like this and they don't care what happens to loyal customers that are making them money! Who do we trust?

Jane

March 21, 2023 at 10:27 pm

Just wash your hair people. So gross and it'll probably solve all your itchy stinky issues. And water doesn't cause cancer.

Haley

March 1, 2023 at 2:39 pm

I've been using Batiste dry shampoo almost daily for several years. I also have noticed significant hair loss, dry and sore scalp, and psoriasis. I also have had bad constant allergies that now I wonder if it is related. I had no idea of the concerns for cancer too. I will not be using this product anymore and now I am concerned about my health.

Brande

February 26, 2023 at 12:58 am

This is disgusting that companies are able to lie about what is in their products. There has to be consequences for this. I have been using the Batiste dark for years nearly daily. The past two years I have been losing my hair at a rapid pace especially around my hair line. I have spent hundreds of dollars on supplements and serums and seen Dr's that tell me it must be hormonal and now I come acr[Show More]This is disgusting that companies are able to lie about what is in their products. There has to be consequences for this. I have been using the Batiste dark for years nearly daily. The past two years I have been losing my hair at a rapid pace especially around my hair line. I have spent hundreds of dollars on supplements and serums and seen Dr's that tell me it must be hormonal and now I come across this article. I am so sad and disappointed with this company. Shame on them. Companies that we should be able to trust need to do better. Cancer is not a joke. I bought a 6 pack on Amazon in October the return window was closed but Amazon graciously refunded my money yesterday and said throw that toxic stuff in the garbage.

Heather

February 23, 2023 at 4:51 pm

I have been using Batiste dry shampoo divine dark for over a 2 years and have noticed significant hair loss! I'm not sure if this has any correlation or not but I thought it wouldn't hurt to ask.

Maryanne

February 9, 2023 at 6:41 pm

I had this under my cabinet foe sometime. I started using maybe 6 mos. Or more. Not often but now I'm really concerned. I don't need this to worry about now!

Debbie

February 4, 2023 at 9:57 am

I use Batista dry shampoo everyday except the day I wash. I always have it and I have never heard anything about this. My hair is breaking off and falling out. I have lost over 1/2 of my hair length. I thought is was from Covid last year but now I know it is the dry shampoo.

Kristin

January 23, 2023 at 2:53 am

I have been using this dry shampoo for years, I literally just used it a couple of hours ago, and im online researching products for my thinning hair and greasy scalp and came across this recall/lawsuit situation and it's the first im hearing about any of it, I have so many undiagnosed health issues I would never know what caused what but its finding out stuff like this that makes me wonder! And I[Show More]I have been using this dry shampoo for years, I literally just used it a couple of hours ago, and im online researching products for my thinning hair and greasy scalp and came across this recall/lawsuit situation and it's the first im hearing about any of it, I have so many undiagnosed health issues I would never know what caused what but its finding out stuff like this that makes me wonder! And I'm also wondering if the issues have been resolved or is the stuff we are still buying off the shelves still a risk to use? I just bought a new can at shoppers drug mart a few days ago and I go through a couple cans a month , have I been buying toxic products?

Kelly

January 20, 2023 at 5:42 pm

My dad was diagnosed with leukemia and renal cell cancer and renal cell cancer and renal cell carcinoma and more but he use this product until he pass away from renal cell cancer and he all so worked in a still mill from 1964 until 1997

Susan

January 6, 2023 at 5:03 pm

My self used product 6 months before seeing recall and my daughter who showed me the product has used fir year and half both of us use daily. WANT IN ON LAW SUIT. THEY KNEW ABD WE DIDN'T.

Carole

December 30, 2022 at 11:43 pm

I have used Batiste dry shampoo for several years and have had an itchy, burning scalp. I have lost about 1/3 of my hair. I never dreamed that this product would cause so much damage due to benzene. I also had no idea that one of the ingredients was benzene. I have saved the two cans that I was using when I found out how toxic this product is.

Martha

December 22, 2022 at 12:46 pm

I have used this Batiste dry shampoo for 15 years at least. I have 3 cans of it on hand right now and also, turned some of my friends on to using it. I have had itchy scalp for more years than I can count, had breast Cancer and cough. I am so upset that the USA does not police these products more. As Americans, we tend to trust the FDA for approval of products used on the body.

Sarah

December 22, 2022 at 1:15 am

I have developed psoriasis on my scalp and wonder if it's due to the dry shampoo.

Susan

December 20, 2022 at 9:37 am

I have used this product for years, and just found out about this cancer scare. I don't know if my psoriasis on my scalp is from using this product or not. It's all over the back of my scalp and I have tried many products to help clear it up but nothing works. I will be throwing these bottles away for sure and tell friends to stop using this product. Thank you Susan Hine

Heather

November 14, 2022 at 1:58 am

Using batiste classic clean for many years, itchy, dry scalp, persistent cough and sore throat, constant runny nose, random nose bleeds,
"*" indicates required fields