Dry Shampoo Cancer Concerns Expand as Benzene Found in More Products
November 02, 2022
By: Irvin Jackson
Just days after a massive dry shampoo recall was issued for several widely used brands, including Suave and Dove, an online pharmacy indicates it has found benzene in more dry shampoo products, and filed a petition with federal regulators to require more recalls.
On October 21, the U.S. Food and Drug Administration (FDA) announced Unilever dry shampoo recall, instructing consumers to stop using certain Dove, Nexxus, Suave, TGI and TRESemmé products that contain elevated levels of benzene contamination in the propellant used by the manufacturer.
Following that, on November 1, the independent online pharmacy Valisure issued a press release announcing it has found high levels of benzene in most dry shampoo spray products it tested.
After reviewing the results of its own benzene testing, Valisure filed an FDA Citizen petition (PDF) to have the products pulled from store shelves for public safety.
Benzene in Dry Shampoo Poses Cancer Risk
Benzene is an industrial chemical that has long been linked to fatal forms of leukemia and other cancers such as AML, Chronic Myelogenous Leukemia (CML), Acute Lymphocytic Leukemia (ALL), Chronic Lymphocytic Leukemia (CLL), Hairy Cell Leukemia (HCL), Non-Hodgkin's Lymphoma, Multiple Myeloma, Myelodysplastic Syndrome (MDL), Myelofibrosis and Myeloid Metaplasia, Aplastic Anemia and Thrombocytopenic Purpura.
The FDA considers benzene a solvent which should not be used in drug or cosmetics products, if avoidable. However, if benzene is not avoidable, it should be restricted to 2 parts per million (ppm), FDA regulations state.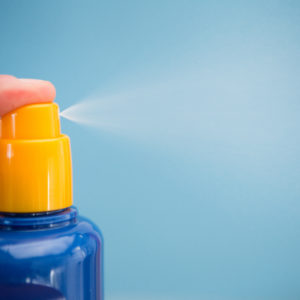 Valisure says it tested 148 unique batches from 34 different brands and found significant variability in benzene levels even among different batches for the same brand. The findings indicate 70% of dry shampoo products tested contained levels of benzene higher than the FDA concentration limit of 2 ppm, with some having up to 170 times that amount.
According to the findings, Not Your Mother's dry shampoo brands had the highest levels of benzene, and high amounts were also found in John Paul Mitchell Systems products, and Batiste and Sun Bum dry shampoo products as well. A complete list of the test results is available in the FDA petition.
"The detection of high levels of benzene in dry shampoos should be cause for significant concern since these products are likely used indoors, where benzene may linger and be inhaled for prolonged periods of time," David Light, Chief Executive Officer of Valisure, said in the press release. "These and other issues identified by Valisure, including the detection of benzene in body spray, hand sanitizer, and sunscreen products, strongly underscore the importance of independent testing and its need to be better integrated into an increasingly complex and vulnerable global supply chain."
Valisure researchers indicate the problem may lie with petroleum products used as propellants, such as butane, isobutane, propane and alcohol, which are common sources of benzene contamination.
The petition calls for the FDA to recall the identified batches of dry shampoo which contain elevated levels of benzene, to review and update regulations and published guidance for cosmetic products to include limitations on benzene and various other impurities which pose a risk to consumers, and to clarify that there is no acceptable level of benzene in cosmetic products. Valisure also wants the FDA to develop guidance for testing of benzene in dry shampoo products and guidance defining the mass of a standard daily total application of dry shampoo so that daily benzene exposure can be calculated.
Suave Recall Lawsuits
The previously mentioned Unilever shampoo recall came amid a growing number of Suave antiperspirant lawsuits filed after a similar November 2021 report by Valisure found dangerously high levels of benzene in deodorants and body sprays including Suave, Old Spice, Secret and Tag. Shortly after the report was released, Valisure filed another citizen's petition with the FDA, calling for a deodorant recall of the affected products.
Since the report's release, plaintiffs have filed several Suave antiperspirant class action lawsuits against Unilever; each raising allegations that consumers were misled about the safety of the products, and that the manufacturer never warned consumers they were at risk of benzene exposure.
Sunscreen Lawsuit Settlements
Concerns about benzene levels have also led to multiple class action and individual spray sunscreen cancer lawsuits over the past year and a half, after Valisure issued a warning in May 2021 indicating internal testing found benzene was in 78 sunscreen and after-sun care products.
Johnson & Johnson has faced a number of a number of sunscreen cancer lawsuits brought on behalf of consumers who developed various forms of blood cancers following regular use of recalled Neutrogena or Aveeno products.
In a court order issued in March, U.S. District Judge Raag Singhal granted preliminary approval of a Neutrogena and Aveeno sunscreen class action settlement, which provided full cash refunds for those with recalled aerosol spray products. It would also provide up to $1.75 million in vouchers for consumers who bought non-aerosol Neutrogena and Aveeno products, which were not recalled.
"*" indicates required fields