Bayer Intends To Fight Roundup Lawsuits, After Monsanto Takeover: Report
October 30, 2018
By: Irvin Jackson
After Bayer completed its acquisition of Monsanto this summer, questions began to emerge about how the combined company would handle the growing number of Roundup lawsuits being pursued by former users of the controversial weedkiller who developed non-Hodgkins lymphoma and other cancers.
Although there has been speculation that the company may explore the potential for settling cases, a recent Wall Street Journal report indicates that the company plans to continue fighting the litigation.
More than 8,000 complaints have been filed in courts nationwide, each involving common allegations that Monsanto knew for years about the risk of cancer associated with Roundup exposure, yet withheld warnings and safety instructions from consumers.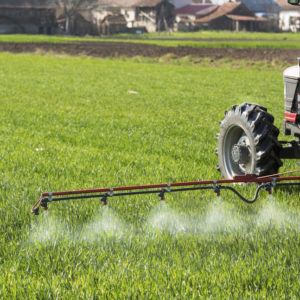 Prior to being acquired by Bayer, Monsanto was aggressively fighting the claims, maintaining that glyphosate contained in the widely used weedkiller is safe. However, shortly after Bayer took over, Monsanto was hit with a $289 million verdict verdict in the first Roundup claim to go before a jury, involving a case brought by former California school groundskeeper dying from non-Hodgkins lymphoma.
The verdict included $250 million in punitive damages designed to punish Monsanto for withholding information about the potential Roundup risks and making misleading statements to consumers. While the trial judge subsequently reduced the amount of the punitive damages to $39 million, the full amount of compensatory damages was upheld, resulting in a final award of about $78 million.
Although the findings in this early trial are not binding in other cases, it has been viewed as a "bellwether" for how other juries will respond to similar evidence and testimony that is likely to be repeated throughout the litigation.
Monsanto's egregious behavior has been at the center of the cases, including a series of internal memos and emails known as the "Monsanto Papers," which suggest that the company has known the herbicide might be dangerous, and engaged in a global campaign to influence studies and regulators.
Bayer has decided to get rid of the Monsanto name as part of the acquisition, but reports suggest that the company is not planning to negotiate potential Roundup settlements.
A series of additional Roundup trial are scheduled in courts nationwide over the next year. The first federal case is set to begin in February 2019, with individual state court claims set for trial in Missouri in February, April, June and September 2019. In addition, a multi-plaintiff trial involving 15 different individuals diagnosed with non-Hodgkins lymphoma from Roundup is expected to go before a St. Louis jury in October 2019, and another California trial may be scheduled for early next year, involving a husband and wife both dying from cancer following exposure to the Monsanto weedkiller.
Although many of the plaintiffs are sick and dying, the company indicates that it will continue to litigate the cases.
"*" indicates required fields