Benzene Contamination in Drugs Results in Calls for Additional Testing
December 27, 2021
By: Irvin Jackson
Federal regulators are warning pharmaceutical companies about the risk of benzene contamination in drugs, after discovering the cancer-causing chemical in a number of products where it was not an intended ingredient, and reminding the drug makers that it is their responsibility to ensure that medications are tested before release to ensure they meet the appropriate specifications.
The U.S. Food and Drug Administration issued a press release on December 23, indicating it is investigating the root cause of benzene contamination in certain drugs, and warning manufacturers to make sure they have proper testing methods and controls in place.
The statement comes after a number of recent recalls involving hand sanitizers and aerosol spray products, such as sunscreen and deodorant, which have been found to contain benzene. The agency indicates the benzene contamination may be related to inactive ingredients, such as carbomer thickening agents, spray propellants like isobutane or other components made from hydrocarbons.
The agency also warns that some other ingredients, such as the antifungal preservative sodium benzoate, can form benzene under certain conditions. The agency reminded manufacturers that they should not release any drug product batch which contain benzene at or above 2 parts per million (ppm).
"FDA reminds drug manufacturers they are required to establish scientifically sound and appropriate specifications and test procedures to assure drug components (active and inactive ingredients) and finished drug products conform to appropriate quality specifications," the press release states. "This includes testing of raw materials and finished product batches prior to release to ensure they meet appropriate specifications for identity, strength, quality, and purity."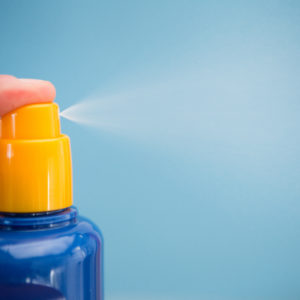 Benzene is an industrial chemical associated with the development leukemia and other forms of cancer, such as Acute Myeloid Leukemia (AML), Chronic Myelogenous Leukemia (CML), Acute Lymphocytic Leukemia (ALL), Chronic Lymphocytic Leukemia (CLL), Hairy Cell Leukemia (HCL), Non-Hodgkin's Lymphoma, Multiple Myeloma, Myelodysplastic Syndrome (MDL), Myelofibrosis and Myeloid Metaplasia, Aplastic Anemia and Thrombocytopenic Purpura.
Concerns over benzene in commonly-used products began after the on-line testing pharmacy Valisure issued a warning in May 2021, indicating benzene was detected in 78 sunscreen and after-sun care products tested from their inventory, with more than a quarter of products exceeding the FDA's 2ppm limit, a series of sunscreen recalls and deodorant recalls have been issued.
Following the groundbreaking report, Johnson & Johnson issued a massive Neutrogena and Aveeno sunscreen recall in July 2021, after routine sample testing identified the presence of an unknown source of benzene contamination in aerosol products.
A series of benzene-related recalls followed additional Valisure reports, including a Lotramin and Tinactin antifungal spray recall in October, Old Spice and Secret deodorant spray recall in November, and an Odor Eaters recall that same month.
Since the recalls, dozens of sunscreen lawsuits have been filed against Johnson & Johnson throughout the federal court system, each raising similar allegations that the company endangered consumers' health by not warning them of the presence of benzene in brands of Neutrogena and Aveeno spray sunscreen, which could increase their risk of cancer.
Proctor & Gamble also faces a growing number of Old Spice benzene lawsuits filed after its recalls were announced as well.
Long-term side effects of benzene exposure have been proven to cause anemia, which is a condition that develops when your blood lacks enough healthy red blood cells or hemoglobin. Essentially, the chemical causes bone marrow not to produce enough red blood cells, which can damage an individual's immune system. Federal regulators have determined long-term exposure to benzene can significantly impact blood cells, to the extent it causes cancer such as leukemia, a cancer of the blood-forming organs.
"*" indicates required fields