Benzodiazepine Side Effects May Increase Dementia Risk: Study
October 15, 2012
By: Martha Garcia
New research suggests that individuals over the age of 65 who begin taking an anti-anxiety medications from a class drugs known as benzodizepines, which includes Valium, Xanax and Ativan, may face an increased risk of developing dementia. 
In a study published online in the British Medical Journal on September 27, researchers focused on the use benzodiasepines (BZD) among French patients, finding that almost a quarter of patients developed dementia after being given the drugs.
Researchers from the Université de Bordeaux examined data from several cohort studies involving more than 4,000 subjects with an average age of 78 years old. The patients were assessed in 1987 and 1989, with no history benzodiazepine use. The main study examined 1,000 patients over the age of 65 during a 15 year follow-up time period.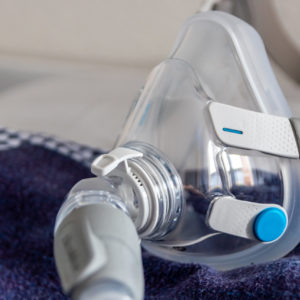 Did You Know?
Millions of Philips CPAP Machines Recalled
Philips DreamStation, CPAP and BiPAP machines sold in recent years may pose a risk of cancer, lung damage and other injuries.
Learn More
The findings suggest that patients exposed to benzodiazepine side effects after the fifth year of follow-up had a 50 percent greater risk of developing dementia than those who did not take the drug at all. Nearly 24 percent of the patients in the study developed dementia after BZD treatment.  Researchers confirmed 253 incident cases of dementia following benzodiazepine use.
Benzodiazepines are a group of drugs known as central nervous system depressants, which are used as sedatives and anti-anxiety drugs used to treat a wide array of illnesses including insomnia, seizures, muscle spasms and anxiety.
The group of anti-anxiety, sedative drugs is widely prescribed in more than 65 countries. In France more than 30 percent of people over the age of 65 use benzodiazepines. This class of drug was first marketed in the U.S. in 1963 as diazepam, also known as Valium.  Current brands of BZD include Xanax, Ativan, Niravam, Paxal and Klonopin.
Common side effects of benzodiazepine include dizziness, drowsiness, hypotension, nausea, blurred vision and increased dependence of the drug if used continually, in spite of the common recommendation not to use the drug for more than a several weeks. Many experts warn against prescription of the drugs for the elderly due to many of the common side effects, such as dizziness and drowsiness, which may lead to a higher occurrence of serious falls.
Other cognitive side effects from benzodiazepines are highly debated in the medical community, with many researchers agreeing the drugs affect areas of cognition, can cause amnesia, and can interfere with the formation of long-term memories.
"Considering the extent to which benzodiazepines are prescribed and the number of potential adverse effects of this drug class in the general population, indiscriminate widespread use should be cautioned against," the researchers concluded.
Rusty

October 17, 2019 at 12:00 am

How about studies for people 50 and over? My wife has dementia and memory loss. She took lorazepam in her forties, and the conditions were diagnosed shortly after she turned fifty. Six years later, now, she is in hospice care.

Thomas

February 16, 2015 at 12:55 pm

I was prescribed Ativant in the late 1990's for Anxiety and panic attacks. Since then I have taken it until Feb of 2015. I have become more dependent on the drug and alcohol use to get by. Much of my memories and current memory are effected by this horrible drug. I'm currently unemployed now and my marriage has been rocky due to this over prescribing.
"*" indicates required fields