Best Buy Air Fryer Recall Issued Due to Risk of Burns, Fires
April 25, 2022
By: Russell Maas
A recall has been issued for nearly 800,000 Insignia air fryers sold at Best Buy stores throughout the U.S. and Canada, due to a risk that defects that may cause them to overheat and catch on fire, creating a risk of injury and property damage.
The Best Buy Insignia air fryer recall was announced by the U.S. Consumer Product Safety Commission (CPSC) on April 21, after the manufacturer received at least 68 reports from U.S. consumers and an additional 36 reports from Canadian consumers, indicating that the air fryers overheated, melted or caught on fire.
The CPSC is instructing customers to stop using the recalled air fryers immediately while the agency continues investigate the problems, which have been linked to at least seven incidents that caused property damage and two reports involving burns, including an injury to a child's leg.
The Best Buy air fryer recall impacts approximately 787,000 Insignia Digital Air Fryers, Insignia Analog Air Fryers, and Insignia Digital Air Fryer Ovens with cooking chamber capacities ranging from approximately 3.4 to 10 quarts, and plastic or plastic and stainless-steel bodies in black and stainless-steel finishes.
The recalled air fryers have the brand name INSIGNIA printed on the top of each unit and a rating label on the bottom of the unit containing the model numbers NS-AF32DBK9, NS-AF32MBK9, NS-AF50MBK9, NS-AF53DSS0, NS-AF53MSS0, NS-AF55DBK9, NS-AFO6DBK1 or NS-AFO6DSS1.
The air fryers were manufactured in China and imported by Best Buy Purchasing LLC, of Richfield Minnesota, where they were sold at Best Buy stores nationwide and online through www.bestbuy.com, www.ebay.com, and www.google.com from November 2018 through February 2022 for between $30 and $150.
Customers are being asked to stop using the recalled Insignia air fryer immediately and to return the product to Best Buy for a refund. For those who purchased the recalled air fryers online, Best Buy will be contacting all known customers to arrange returns and provide pre-paid shipping boxes and labels.
Those with recalled air fryers with additional questions are being encouraged to contact Best Buy at 800-566-7498 or by visiting https://www.insigniaairfryerrecall.expertinquiry.com/ to register their recalled air fryer for a refund.
Appliance Defects Causing Burn Injuries
According to the National Fire Protection Association, home cooking fires cause an average of 172,900 structure fires, 550 deaths and 4,820 injuries annually. While many of the injuries and fatalities are caused by grease or oven fires, a growing number of faulty cooking devices have been reported in recent years over defective pressure cookers.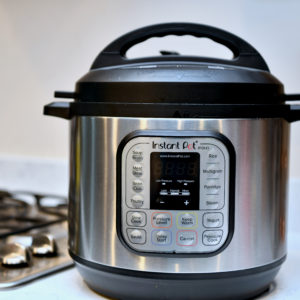 Modern electronic pressure cookers have become increasingly popular in recent decades, amid the introduction of products like Instant Pot, Crock-Pot, Ninja Foodi and others, which were promoted with safety features intended to address concerns about pressure cooker explosions associated with traditional stove-top devices.
However, the U.S. Consumer Product Safety Commission (CPSC) has issued multiple pressure cooker recalls over the last several years due to the due to the ability for the lids of the cookers to open prematurely while contents are under pressure, allowing hot contents to be expelled and causing a scald or burn injury to individuals in the immediate area.
As a result of the faulty lid designs and falsely promoted safety features a growing number of pressure cooker injury lawsuits have been filed in recent years by consumers who have suffered first, second and third degree burns, eye injuries and permanent scarring from pressure cooker explosions.
"*" indicates required fields