Birth Control Pills Linked to Increased Rates of Depression: Study
June 14, 2023
By: Stephanie Yanovich
Side effects of birth control pills may increase depression rates among certain users, especially younger women, with the problems sometimes persisting for up to two years after discontinuing the medication, according to the findings of a new study.
Researchers with Uppsala University indicate that adolescent women taking combined oral contraceptive (OC) pills containing estrogen and progestogen hormones had a rate of depressive symptoms nearly three times higher than non birth control pill users. Among adult women, the corresponding rise in depressive symptoms was nearly double.
The findings were published June 12 in Epidemiology and Psychiatric Sciences, indicating some young birth control pill users still had depressive symptoms for two years after they stopped using the medication, while elevated depression incidents declined after two years for adult women who stayed on birth control pills.
It is well established that depression is the leading global cause of ill health and disability, affecting over 264 million people. At least 25 percent of all women and 15 percent of all men will experience a depressive episode requiring treatment.
Birth Control Pills and Depression Risks
In this latest study, researchers used a large sample size of women from various age demographics to determine if birth control pills, also used to treat conditions like heavy menstrual bleeding, polycystic ovaries, acne, and endometriosis, are linked to increased risk of depression.
The researchers used data collected from UK Biobank to follow 264,557 women from birth to menopause. They categorized data according to use of combined birth control pills, the number of women ever experiencing symptoms of depression, and the number of women who ever received an official depression diagnosis. Researchers then divided women who had used birth control pills into two categories: adolescents starting using birth control pills before age 20, and adults starting birth control pills age 20 or older. They compared the two groups to a control group of women never using birth control pills to evaluate associated depression risks.
According to the findings, there was an overall increased rate of depression for women on birth control pills in the first two years of use. Specifically, the adolescent group had a 130% higher incidence of depressive symptoms, while the adult group had a 92% higher rate of depressive symptoms.
Their data also indicated that while the higher rate of depressive symptoms steadily declined for adult women after two years of using birth control pills, the increased depressive symptom rates remained steady for adolescent birth control pill users two years after they stopped taking the drug.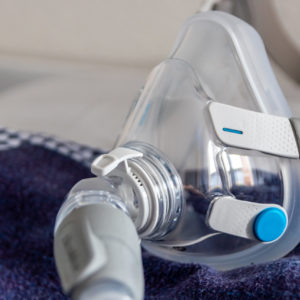 Did You Know?
Millions of Philips CPAP Machines Recalled
Philips DreamStation, CPAP and BiPAP machines sold in recent years may pose a risk of cancer, lung damage and other injuries.
Learn More
Researchers suggested the high percentage of depressive symptoms in adolescent women using oral contraceptives, even after they discontinue use, could be from hormonal changes associated with puberty, which may exacerbate birth control pills side effects like depression.
The study aligns with prior research suggesting hormonal contraceptives, which thicken the uterine lining to prevent sperm from entering the uterus, can increase risks of physical and mental health side effects. Data indicates birth control pills may affect women's brains, increasing depression and anger risks.
The researchers stressed that birth control pills are overall safe and 99% effective when used correctly, but doctors and patients should be aware of their potential mental health side effects before taking them.
"Physicians and patients should be aware of this potential risk when considering OCs, and individualized risk–benefit assessments should be conducted," noted lead researcher Therese Johansson.
"*" indicates required fields