Boston Scientific Lawsuit Over Vaginal Mesh Complications Results in $100M Verdict
May 29, 2015
By: Irvin Jackson
While Boston Scientific faces about 20,000 vaginal mesh lawsuits filed by women throughout the U.S., a Delaware jury awarded $100 million in damages to one case this week, which was brought by a woman who experienced debilitating complications from the company's Pinnacle and Advance Fit pelvic mesh devices.
The medical device manufacturer was ordered to pay $25 million in compensatory damages and another $75 million in punitive damages to Debora Barba, who brought a complaint against the company in 2011.
Like thousands of other women pursuing product liability lawsuits against Boston Scientific, Barba received a Pinnacle and Advance Fit mesh to treat pelvic organ prolapse and stress urinary incontinence. As a result of alleged design defects with the device, Barba indicates that she suffered severe complications that resulted in the need for two additional surgeries to remove the mesh. Even after the vaginal mesh removal surgery, pieces of the product remain in Barba's body, causing her to suffer permanent pain.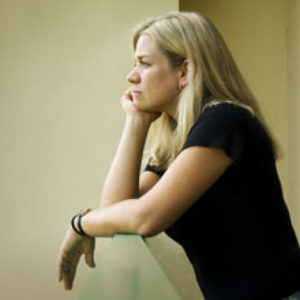 The verdict came a month after Boston Scientific announced that it has reached a vaginal mesh settlement agreement to resolve about 3,000 similar claims for $119 million, just a little more than it may have to pay for just this one case. However, tens of thousands of Boston Scientific mesh lawsuits remain unresolved in state and federal courts nationwide.
With only a handful of cases going before juries, Boston Scientific has already been hit with several multi-million dollar verdicts, with many also involving large punitive damage awards that are designed to punish the manufacturer for recklessly manufacturing and marketing the transvaginal mesh products with disregard for the safety of consumers. However, this is the largest verdict against the company so far.
In November, a federal jury in Miami ordered the company to pay $26.7 million to four women with claims regarding the Pinnacle mesh. Later that same month, a federal jury in West Virginia ordered the company to pay $18.5 million to another four women over claims that its Obtryx vaginal mesh was also defectively designed.
Last year, a Texas state court jury also awarded $73.4 million to one woman who experienced problems with Boston Scientific Obtryx mesh, including $50 million in punitive damages that were designed to punish the manufacturer for their actions in the design, manufacture and sale of the product. The verdict was subsequently reduced to $34 million under Texas state caps on punitive damages, but still sent a strong message to Boston Scientific and other manufacturers of similar products.
Transvaginal Mesh Litigation
In addition to lawsuits against Boston Scientific, other medical device manufacturers face similar complaints involving vaginal mesh and bladder sling products sold in recent years for treatment of pelvic organ prolapse and female stress urinary incontinence.
Seven separate multidistrict litigations (MDLs) have been established in the federal court system for cases pending against different manufacturers, which also include C.R. Bard, Ethicon, American Medical Systems (AMS), Coloplast, Neomedic and Cook Medical. The cases are all centralized before U.S. District Judge Judge Joseph Goodwin in the Southern District of West Virginia for coordinated pretrial proceedings.
In addition to the Boston Scientific lawsuits, the latest case list (PDF) released by the U.S. JPML on May 15 indicates that Judge Goodwin is currently overseeing at least 25,024 Ethicon vaginal mesh lawsuits, 10,763 Bard Avaulta mesh lawsuits, 1,935 Coloplast vaginal mesh lawsuits, 299 Cook Medical vaginal mesh lawsuits, and 86 Neomedic vaginal mesh lawsuits.
In October 2014, Endo International announced that it has agreed to settle "substantially all" of the 20,000 AMS mesh lawsuits pending against its subsidiary, reportedly agreeing to pay about $1.6 billion in settlements.
Judge Goodwin has been increasing pressure on Boston Scientific, Bard and Ethicon to settle vaginal mesh lawsuits, suggesting that the companies could face billions in liability if the cases proceed to trial. In addition, given that only a few thousand civil jury trials are held each year throughout the federal court system, Judge Goodwin has suggested that it would take decades to take each case to trial and bury the manufacturers in litigation.
To further push the parties toward a settlement, Judge Goodwin recently scheduled a status conference involving all of the MDLs, except Neomedic, which is set for June 2.
"*" indicates required fields