Boston Scientific Mesh Lawsuit to Move Forward After SOL Challenge
January 22, 2014
By: Austin Kirk
The federal judge presiding over thousands of vaginal mesh lawsuits has denied a motion for summary judgment filed by Boston Scientific in one of the cases selected for an early trial, rejecting an attempt by the manufacturer to have the case dismissed based on the statute of limitations.
A complaint filed by Roseanne Sanchez has been selected as one of a handful of Boston Scientific mesh lawsuits being prepared for early trial dates in the federal court system, which are set to begin on March 10, 2014 and July 14, 2014.
In an Order (PDF) issued January 17, U.S. District Judge Joseph R. Goodwin denied a Motion for Summary Judgement filed by Boston Scientific in the Sanchez case, which argued that the claim is time-barred based on California's two-year statute of limitations. The manufacturer argued that the lawsuit should be dismissed because the complaint was filed more than two year after she underwent four revision surgeries caused by complications from vaginal mesh.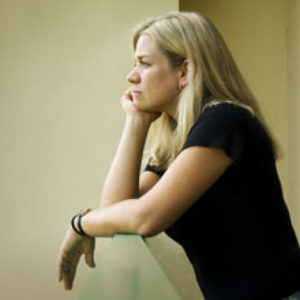 Sanchez was implanted with a Boston Scientific Pinnacle Pelvic Floor Repair Kit and Advantage Transvaginal Mid-Urethal Sling System in January 2010. The vaginal mesh systems were implanted to treat Sanchez's female stress urinary incontinence (SUI), pelvic organ prolapse (POP) and cystocele. Shortly after surgery Sanchez began experiencing complications and pain, which resulted in four different vaginal mesh revision surgeries between April 2010 and September 2010
Boston Scientific argued that these surgeries put Sanchez on notice of her potential claim, and should have started the two year vaginal mesh statute of limitations period running on her time to bring a lawsuit. However, Judge Goodwin rejected this argument and denied the motion for summary judgment, allowing the case to move forward.
Sanchez maintains that during her medical visits, the doctor never told her that the problems were caused by defective vaginal mesh used during her original procedure. She reportedly told her that it was unclear why her skin was not healing over the mesh and said that for some reason her body appeared to be rejecting it.
According to a plaintiff fact sheet submitted by Sanchez during the pretrial discovery, she only became aware that her injuries may be related to the Boston Scientific product when she saw a television advertisement by a vaginal mesh injury lawyer investigating potential claims in August 2011. She subsequently retained counsel and filed her complaint on September 21, 2012.
"Dr. Wiltchik never told Ms. Sanchez that her symptoms were caused by a defect in the mesh. In addition, Dr. Wiltchik never suspected that a defect could be causing Ms. Sanchez's symptoms," Judge Goodwin wrote in the Memorandum Opinion and Order issued late last week. "One could reasonably conclude that Ms. Sanchez's body simply 'didn't like' the mesh. Ms. Sanchez may have continued to believe this to be the cause of her symptoms until August 2011, when she allegedly viewed the television advertisement."
Vaginal Mesh Litigation
Judge Goodwin is currently presiding over more than 37,000 lawsuits that are centralized in six different federal multidistrict litigations (MDLs) established for claims filed against different manufacturers of similar vaginal mesh and bladder sling products, including Boston Scientific, C.R. Bard, American Medical Systems (AMS), Ethicon, Coloplast and Cook Medical.
According to a case list (PDF) released by the U.S. Judicial Panel on Multidistrict Litigation on January 15, Judge Goodwin is currently presiding over 7,377 cases involving Boston Scientific mesh, as well as 11,400 AMS mesh lawsuits, 11,667 cases Ethicon Gynecare mesh lawsuits, 5,516 Bard Avaulta mesh lawsuits, 1,106 Coloplast mesh lawsuits and 150 Cook Medical mesh lawsuits.
Each of the MDLs are centralized in the Southern District of West Virginia for coordinated discovery and pretrial proceedings, including a series of "bellwether" trials that will be held involving each manufacturer to help the parties gauge how juries may respond to certain evidence and testimony that may be repeated throughout a number of similar cases.
At least four vaginal mesh cases have already reached trial, with two cases going before state court juries and two cases proceeding to trial in federal court. In July 2012, a California state court jury awarded $5.5 million in damages against C.R. Bard and a New Jersey state court jury awarded $11.1 million in damages against Ethicon in March 2013.
In July 2013, a federal jury awarded $2 million in damages against Bard, including punitive damages designed to punish the manufacturer for their actions surrounding the design and sale of vaginal mesh products. A second Bard case settled during the first day of trial for an undisclosed sum.
Throughout 2014, a series of nine additional bellwether trials are expected involving claims brought against Ethicon, Boston Scientific and AMS, with about one case-per-month set to begin over the remainder of the year.
The first Boston Scientific bellwether trials are currently set to begin in March 2014 and July 2014. The March trial date is currently expected to involve a complaint filed by Carol Lynn Fawcett, who was also implanted with a Pinnacle mesh system. However, if the Fawcett case settles or is otherwise dismissed before trial, the Sanchez case has been identified as the back-up case for that first trial date. Otherwise, the Sanchez case is expected to go before a jury during the second Boston Scientific trial date, on July 14, 2014.
These early trial dates are being closely watched by attorneys involved in the litigation, as the pretrial rulings and outcomes of the jury trials may influence further negotiations to settle vaginal mesh lawsuits brought by thousands of women nationwide.
"*" indicates required fields