Boston Scientific Vaginal Mesh Lawsuits Proposed for First Trials
August 12, 2013
By: Austin Kirk
Parties involved in the federal litigation over Boston Scientific vaginal mesh will be submitting a new lists today of lawsuits that should be eligible for the first bellwether trials, which will go before juries starting early next year.
U.S. District Judge Joseph R. Goodwin is presiding over all Boston Scientific mesh lawsuits brought by women who allege that they experienced complications when the surgical mesh eroded through the vagina, caused infections and other severe health problems after it was implanted to treat pelvic organ prolapse (POP) or female stress urinary incontinence (SUI).
The cases have been centralized in the U.S. District Court for the Southern District of West Virginia as part of an MDL, or multi-district litigation, where a small number of lawsuits are being prepared for early trial dates that will begin in February 2013, to help the parties gauge how juries may respond to certain evidence and testimony that may be repeated throughout a large number of cases involving products manufactured and sold by Boston Scientific.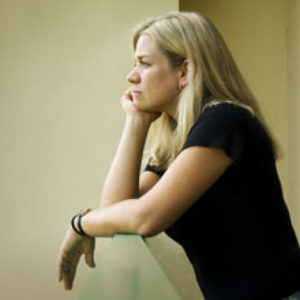 According to a pretrial order (PDF) issued on August 7, Judge Goodwin indicated that he was disappointed with the initial selection of potential Boston Scientific bellwether trials, resulting in an order that both sides simultaneously submit new lists by noon today.
The "bellwether" trials are designed to be representative of large numbers of cases in the litigation, as the preparation for these early trials and any outcomes may facilitate further negotiations to reach vaginal mesh settlements to avoid thousands of cases going before juries throughout the United States.
Judge Goodwin complained that the cases originally selected were not representative based on age and other factors, such as other health conditions that made the cases "outliers." Among the cases picked by plaintiff attorneys were lawsuits involving women who received multiple different transvaginal mesh products, and several picks from the defendants were subject to potential statute of limitations issues.
To avoid further problems with the selections, Judge Goodwin established parameters for what will be considered a representative case. Each side will select no more than eight cases that include women who received only the Boston Scientific Obtryx, Advantage/Fit, Pinnacle and Uphold products. Plaintiffs must have been between 40 and 60 years old at the time a single product was implanted, with complications from the vaginal mesh resulting in three or less revision surgeries. Judge Goodwin also indicated that none of the selections should have statute of limitations issues, comorbitities or other circumstances that would make the plaintiffs not representative of the majority of plaintiffs in the litigation.
The parties have been directed to file amended bellwether selections simultaneously on Monday, August 12, 2013 at noon. The submissions may include a three-page brief in support of the selection, and the opposing side may file a two-page response to each selection by Wednesday at noon.
Following the revised selections, Judge Goodwin has indicated that he will then select six bellwether cases that will be eligible for the three rounds of Boston Scientific vaginal mesh trials, which are scheduled to begin on February 11, June 17 and September 9, 2014.
Thousands of Vaginal Mesh Cases Pending
There are currently more than 4,600 product liability lawsuits filed in the federal court system involving women who experienced problems with Boston Scientific vaginal mesh. In addition to the Boston Scientific MDL, Judge Goodwin also presides over five other consolidated litigations for mesh products manufactured by other companies, including more than 3,400 Bard Avaulta mesh lawsuits, 7,200 American Medical Systems (AMS) mesh lawsuits, 7,100 Ethicon mesh lawsuits, 435 Coloplast bladder sling lawsuits and about 25 Cook Medical biologic mesh lawsuits.
In each of the MDLs, a small group of cases are being prepared for early bellwether trials. The first Bard Avaulta trial is currently underway before Judge Goodwin, with the case entering it's third week of testimony.
In addition to the federal litigation, a number of cases involving transvaginal surgical mesh have been filed in various state courts throughout the country, with at least two cases having already gone before state-court juries. In July 2012, a California jury awarded $5.5 million in damages to a woman who experienced problems with Bard Avaulta mesh, and in March 2013, a New Jersey jury awarded $11.1 million in damages from Ethicon's Gynecare Prolift mesh.
The litigation has grown quickly over the past two years, following an FDA warning issued in July 2011 that indicated thousands of women have reported suffering problems with vaginal mesh. The federal health regulators suggested that use of vaginal mesh to repair pelvic organ prolapse may provide no additional benefits over other treatment alternatives.
In early 2012, the FDA sent a letter to several manufacturers of these products, ordering that they conduct additional studies and trials to evaluate the safety of transvaginal mesh products, looking for additional information to establish whether they pose an unreasonable risk of injury for women.
"*" indicates required fields