BPA Exposure During Pregnancy Could Increase Breast Cancer Risk: Study
June 04, 2010
By: Staff Writers
The results of a new study suggest that the children of pregnant women exposed to bisphenol-A (BPA), a common plastic additive, could face an increased risk of breast cancer later in life. 
The BPA breast cancer study, to be published in an upcoming issue of the medical journal Hormones & Cancer, found that prenatal exposure to BPA and diethylstilbestrol (DES), could have life-long genetic effects on the fetus. The findings add to a growing list of health concerns over the effects of BPA exposure. The Endocrine Society, which owns the medical journal, previewed the study's results in a press release on May 21.
DES is a synthetic form of estrogen that was used as a beef and poultry growth hormone until it was outlawed in the 1970s due to cancer risks. It was then used for the treatment of breast and prostate cancer until its use was phased out in the 1990s.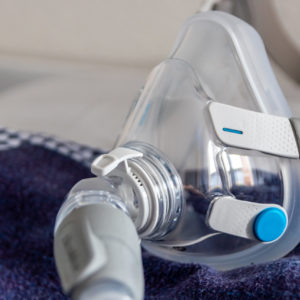 Did You Know?
Millions of Philips CPAP Machines Recalled
Philips DreamStation, CPAP and BiPAP machines sold in recent years may pose a risk of cancer, lung damage and other injuries.
Learn More
BPA is used to make many plastic products hard and shatterproof. Originally developed as a form of synthetic estrogen, it is used in the manufacture of many consumer products, such as bottles, cups, can liners, baby products and other food containers.
Exposure to BPA is suspected of causing hormonal changes by impacting the human endocrine system. It has also been linked to cancer, heart disease, diabetes, and obesity. Some research has suggested that BPA side effects can cause developmental abnormalities and other problems over time in infants and young children.
In this latest study, scientists treated pregnant mice with BPA and then looked at the effects on their offspring later in life. They found that when the offspring reached adulthood they were producing high amounts of EZH2, a protein that has been linked with increased risk of breast cancer in humans.
"BPA is a weak estrogen and DES is a strong estrogen, yet our study shows both have a profound effect on gene expression in the mammary gland (breast) throughout life," said Dr. Hugh Taylor, of the Yale University School of Medicine and the study's lead author. "All estrogens, even 'weak' ones can alter the development of the breast and ultimately place adult women who were exposed to them prenatally at risk of breast cancer."
Taylor said that the study raises important safety concerns about environmental BPA exposure and that more monitoring of women for signs of breast cancer may be required.
The study comes two months after the Environmental Protection Agency (EPA) announced that it was investigating the potential impacts of BPA on the nation's water supply. The EPA said studies showing the effects of low dose BPA exposure have raised concerns over the chemical's environmental impact.
In January, the FDA recommended that parents take "reasonable steps" to reduce infant exposure to BPA. The FDA is conducting a health risk review of BPA, despite having deemed the material safe previously. The BPA re-evaluation was started in June 2009 after the agency received substantial criticism from outside groups, politicians and its own scientists.
vicki

June 5, 2010 at 3:50 pm

i do think the estrogen that was injected in the beef and poulitry years ago and in the birth control pill caused my breast cancer at the age of 45.my breast cancer was estrogen induced .i also think valum speeds cancer cell which i was not infromed by my doctor and i have been on valum for years,so ladys read into that it is not on the warning label
"*" indicates required fields