BPA Exposure Before Birth Could Lead to Breathing Problems For Children: Study
October 08, 2014
By: Martha Garcia
The findings of new research suggests that babies exposed in utero to the chemical bisphenol-A (BPA) may be more likely to experience breathing problems by the age of five, raising further concerns about the health effects of the controversial chemical used in many plastics and food containers.
In a study published this week in the journal JAMA Pediatrics, researchers found that the higher a mother's urinary concentration of BPA during early pregnancy, the greater risk of wheezing in her child.
The birth cohort study was conducted on 400 mother-infant pairs in the greater Cincinnati, Ohio area, examining maternal urine samples during pregnancy, at 16 and 26 weeks, as well as urine samples from the children annually after birth. Parents were also asked every six months if their child experienced any wheezing.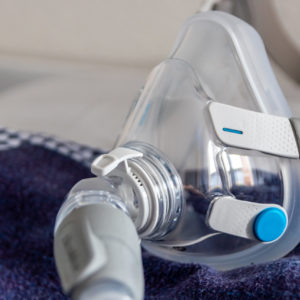 Did You Know?
Millions of Philips CPAP Machines Recalled
Philips DreamStation, CPAP and BiPAP machines sold in recent years may pose a risk of cancer, lung damage and other injuries.
Learn More
At ages four and five, the children's forced expiratory volume (FEV) was tested, which is designed to measure the amount of air children can exhale during a forced breath.
Researchers found the higher the BPA concentration during pregnancy, the lower the lung function in the children at age four. No association was found at age five.
A mother's urinary BPA concentration at 16 weeks pregnancy was linked to persistent wheezing in the child. However, the level of BPA in a child's urine was not related to their own lung capacity or wheezing.
Average maternal urinary BPA concentrations ranged between 0.53 to 293.55 mg/g of creatinine.
Every 10-fold increase in the average maternal concentration was associated with a 54.8% increase in the odds of wheezing. Every 10-fold increase in the average maternal urinary concentration was also associated with a 14.2% decrease in a child's predicted FEV at four years, but not at five years.
Researchers say prenatal, but not postnatal exposure to BPA was associated with diminished lung function and the likelihood of developing a persistent wheeze.
The findings appear to back up the results of a study published last year, which found that BPA exposure during pregnancy may increase a child's risk of developing asthma. The study linked high urinary BPA concentrations in nearly 600 pregnant women to an increased risk of wheezing and asthma in children by the age of 12.
Dr. Adam J. Spanier, lead author and doctor at the University of Maryland School of Medicine in Baltimore, said animal studies are still being conducted to clarify the link between BPA and lung function.
Not all children will develop asthma as a result, but the results appear to reveal a connection between the two.
BPA Health Concerns
BPA is a chemical used in the production of polycarbonate plastics. It is commonly used in water bottles, food storage containers, canned food linings and toys.
In 2012, the FDA banned BPA from baby bottles, but said there was not enough evidence for a widespread ban. Asthma rates have risen in the past three decades, in thanks to tobacco smoke and airborne pollutants most health experts believe; but many critics have suggested that BPA is also to blame.
In a study conducted by Duke University researchers, BPA was found to hinder the proper formation of the human brain with far reaching effects on neurodevelopment.
The chemical has been found to disrupt hormones and has also been linked to childhood obesity.
A study published in the Journal of the American Medical Association revealed high levels of urinary BPA concentration with obesity in children and adolescents.
"*" indicates required fields